Release archive
Projektron BCS 6.22
With a complete toolbox for your professional project preperation Projektron BCS 6.22 puts your project's success first. Benefit from the numerous detail improvements, too.
---
Clear - comprehensible - available - measurable
The basis for successful projects is formed by carefully and precisely defined project goals. With established project management instruments, Projektron BCS is your PM tool for professional target definitions.
Our project management software supports you with appropriateforms in the precise formulation of superior goals and subgoals including the qualitative and quantitative assessment measures for these.
You quickly define how important a target is and whether it belongs to the project management values of performance, costs or time by means of the selection menus. Moreover, you can restrict your project with the category non-targets .
It is of course left to you how many targets you define in Projektron BCS. Thanks to the dynamic target hierarchy graphics, you always have an overview of all targets even in case of fine-grained target definitions or very large projects.
Whether directly in the web-based project management software or by means of a suited report - with Projektron BCS, you keep all stakeholders informed about your project goals in a breath. Like this, you ensure transparency in the project and contribute to common understanding of the project without great effort.
An eye on framework conditions from the very start
How can projects running in parallel affect my project? Are there synergy effects or conflict relations? Who are the stakeholders and which interests do they pursue?
The project environment is a decisive factor for your project success. In the new view project environment, you can quickly register the social and actual framework conditions of your project and see the most important influence factors at a glance thanks to graphic assessments.
In Projektron BCS, a particular focus is on the stakeholders. In our project management software, you can register the potentials and interests of all parties involved and analyse these with a dynamically generated matrix.
This helps you to perceive possible chances as well as potential conflicts at an early point in time and to use the appropriate strategy for your successful stakeholder management.

Efficiently minimise risks
With the categories of the political, time-related and economic risk and the category resource risk, you can now register risks in a more specific and clearer way. The new Projektron BCS version also provides new possibilities for developing risk reduction measures. In addition to the detailed registration of measures in the view counter-measures, Projektron BCS now also supports you in the evaluation of measures: Automatic calculations for cost reductions provide you with information regarding the quantitative efficiency of your measures.
Experts at the touch of a button
Who can do what in the company? This is not only a question that is highly important for personnel planning but also for project managers – especially during the team building phase.
In Projektron BCS, employees can enter and assess their own skills in the employee master data. The skills among which the employees can select are centrally managed for protection against duplicates.
Via search masks, it gets easier for project managers and employees of the personnel department to find employees with specific qualifications, language skills or certificates, check their availability and purposefully employ specialists in the whole company.
Documents in the appointment
In addition to projects, tasks, persons and tickets, you can now also allocate appointments to a file storage. With this, you simply and quickly provide documents to participants in meetings, such as presentation slides or background information. The files are stored in the integrated documents management, which of course works web-based. This makes you more location-independent and flexible in meetings.
Filter and comments for more comfort
Thanks to the comfortable filter, you can now access the desired task during individual bookings even quicker. For example, you can purposefully call up your tasks in a desired project.
Booking of weeks also has become more user-friendly: you can now mark your weekly bookings with additional comments. In addition to this, holidays are greyed out in the week booking mask,making orientation easier and helping to avoid wrong bookings.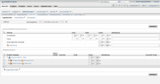 All information on your own person
Time registration as well as your employee data have been moved into your personal working area My BCS. In this way you can quickly and directly find all tools and information for your personal work organisation bundled in one area.
Popular tools such as the calendar, the personal overview and reminders can naturally still be found in your working area My BCS.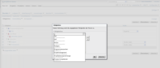 Quickly recorded
You enter values and Projektron BCS directly calculates the related result for you. You start writing a word and Projektron BCS suggests possible words.
The web-based project management software offers this new entry comfort in numerous areas, for example, when booking in the individual booking mask or when calculating the project duration.
Dutch and Hungarian
With Projektron BCS 6.22, you are better equipped for international projects: In addition to German, English, Spanish and French, our web-based project management software is now also available in Dutch and Hungarian. As usual, the users may select the language version for the display of their Projektron BCS interface with only a few clicks.