Process management (BPMN)
Software-supported automation of your processes - target-oriented, transparent and flexible
With Projektron BCS, you can automate, control and optimize your project management processes and your internal organization with software support - using system-controlled workflows and BPMN processes. In order to automate and streamline your business processes and workflows and achieve better results at lower costs in the medium to long term, BCS offers you two central functionalities of process management software at the same time: system-controlled workflows and automated processes with the BPMN Designer.
---
➤ Are many departments and employees involved in your onboarding and familiarization processes?
➤ Leave requests should be immediately available to all responsible parties for approval, whether in the office or remotely?
➤ Business trips require approval from various stakeholders, depending on the costs incurred?
➤ Should contacts be generated in CRM from e-mail inquiries and forwarded to Sales?
➤ Do you want purchasing processes for inventory items to result in automatically created assets with associated contract documents?
With your individually designed process in BCS, all this is no problem!
Process modeling according to BPMN 2.0
The BCS module "Workflows / BPMN" offers you a holistic solution for mapping and implementing BPMN workflows. In the integrated and intuitive drag-and-drop BPMN Designer, you model the processes according to BPMN 2.0 - the internationally recognized specification language for business process models.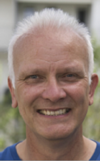 Ralf Alker
Senior Consultant, infinit.cx Group
"I am excited about the BPMN module in BCS because it allows me to implement my own queries and processes completely freely using User Task, Scripts and Gateways. In the BPMN process, I can create new objects or create additional referenced data objects on existing objects. I also really appreciate loaders in BPMN, because with them it is possible to read more complex data from the database. For example, we used the BPMN designer in BCS to model and implement a complex purchase order approval process that determines the cost center manager for a project task. After the purchase order request is entered, it is submitted to a group of reviewers for subsequent approval, possibly in two stages, depending on the amount. Finally, a purchase order is generated via email for the supplier and a timer is started that keeps the process open for a while for any adjustments."

David Rosenau
Head of Solution Consulting/SAP Senior Consultant, Mercoline GmbH
"As soon as the graphical interface was available in BCS, we started to actively use the BPMN functionalities. With the onset of the Corona pandemic, when mobile working became a necessity for our team, these functionalities helped us a lot to digitize our workflows and processes. Very quickly, we were able to digitally map our invoice workflow and approval processes in BCS. Paper invoices that arrived in the office could thus be digitized and submitted to various cost center managers for review and approval without them having to be on site."

Ralf Junge
Head of PMO, Sandstein Neue Medien
"For some time now we have been familiarizing ourselves with the possibilities of the BPMN-Process Designer in BCS. We want to automate our internal management and support processes as much as possible. In the first step we dared to to our process "View Inquiry and Request for Proposal": If an inquiry from a prospect is received by one of our employees - be it in sales, team assistance, management, support or a project manager - or if someone discovers a promising lead, BCS automatically generates a new prospect in the "External" area with all previously available information and, if applicable, existing documents, creates a ticket and assigns it to a suitable agent in sales. This person can then decide whether it is worth pursuing the inquiry or the lead further."

Raphael Becker
Team Leader Order Management & Billing, AM GmbH
"The onboarding of new employees takes place at our company as a BPMN-driven process in which all relevant departments and positions are involved. In the course of the process, all relevant information is automatically stored directly in the software at the various objects. We can rely on the fact that everything is thought of. New faces are well looked after from their first day at work in our company and find everything they need to arrive."
System-controlled workflows and checklists
With the help of system-controlled workflows, you define individual workflow steps directly in Projektron BCS - including processing sequence, response and target times - and assign your employees. When it is your turn as the processor in the workflow, Projektron BCS automatically informs you what needs to be done and how long you have to do it. You can see immediately whether time is pressing by using the traffic light function.
Each employee can display his workflows and his open checklist entries on his personal dashboard "My area". Once the work is done, the next employee is informed accordingly in his or her personal dashboard in BCS - gladly also by e-mail.
Do you work in teams? Assign workflows to groups of people instead of individual agents!
There is something more to do? Attach as many checklist items as you like to a workflow step to split it up further and to specify tasks and agents!
The workflow stalled at one point or another? Optimize your workflow for recurring processes and save the process as a template.
Workflows in BCS offer you a simple and flexible tool to control your processes around the project business with software support. At Projektron GmbH, we also map numerous internal business processes with system-controlled workflows and checklists in BCS:
Recruitment and exhibition processes (onboarding and offboarding) in personnel management
Trade fair organization, event organization and event marketing
Product management, product marketing, documentation and sales material updates in the release cycle
Order processing
Purchasing processes
Invoice verification
... and many more!
Every employee knows immediately when and by when he has to do exactly what and to which goal he contributes with it. In this way, you effectively and efficiently coordinate your teamwork, ensure transparent processes and decisions, and create the basis for being able to continuously analyze and optimize your processes.

Christian Otto Grötsch
Managing Director, dotSource GmbH
"As a new functionality, the company uses workflows in conjunction with checklists for activity billing. To do this, project managers load a standard template for an invoicing workflow with checklists into their project or subproject to be invoiced and then fill it with all relevant data for invoicing (...). Once the invoicing has been released by the responsible project manager, the workflow is assigned via a status change to the finance department, which stores the invoice in the system. Finally, the invoice is created in BCS and sent to the customer."