Healthcare Project Management Software
Projektron BCS for successful projects and a future-proof healthcare sector
The healthcare sector is facing major challenges and must undergo profound change. New framework conditions are to make the healthcare system future-proof. This involves very different topics - from the implementation of new technologies, cost reductions and the shortage of specialists to quality assurance. For two decades now, Projektron BCS has been helping healthcare professionals to successfully manage the resulting projects and make better use of limited resources. This helps ensure the highest possible quality of care and meet or exceed stakeholder expectations.
---
What if your project management software...
➤ is flexibly adaptable to your methods, requirements and PM guideline?
➤ supports all project types from organizational project to construction project to IT project?
➤ manages all your employees, resources, inventory items, suppliers, and customers?
➤ stores your contracts and other important documents in a structured and secure manner?
➤ creates clear structures and clarity in complex multi-project management?
➤ actively supports you in scheduling and personnel deployment planning?
➤ helps you to efficiently coordinate processes, resources, and teams?
➤ continuously optimizes your processes and workflows based on data?
➤ allows you to record project efforts directly on the project?
➤ automates your reporting and provides real-time project data?
➤ is low-effort in installation and maintenance & integrates seamlessly?
➤ meets the highest requirements for data security and data protection?
"Projektron BCS is a tool in which all participants can access all information simultaneously and in real time in the latest version - the place where everything flows together. In BCS, we can easily map our entire internal organization, implement resource planning and material cost planning holistically across projects."
Thilo Menges
Head of Department Digitalization & Innovation, Carl-Thiem-Klinikum Cottbus gGmbH

"The project management module provides the basis for binding and reliable planning of our plans and projects, taking into account the resources available in the relevant period. By consistently developing our project plans, we can significantly improve the efficiency of our processes."
Stefan Gebel
Head of Requirements Management and Planning, München Klinik gGmbH
Projektron BCS - ERP system for the healthcare sector
Projektron BCS has already received several awards as ERP system of the year and also the Process Solution Award. The award was given not only for the diverse and open-method project management functions, but above all for the focus on process automation. BCS supports your organization in digitizing and largely automating internal and external business processes and successfully completing your projects - whether IT projects, development projects, construction projects, reorganization projects or research projects.
Reliable processes, efficient projects, resources always in view - with Projektron BCS you put your contribution to the digitalization of healthcare on a secure and sustainable footing.
You would like to get to know BCS as project management software in the healthcare sector better? Take part in our free demo presentation now and start your non-binding test!
Why is BCS the ideal software for healthcare?
Projektron BCS is the ultimate project management software for institutions and companies of any kind operating in the healthcare system:

Hospitals
Clinics
Pharmaceutical companies
Rehabilitation and therapy facilities
Healthcare service providers
Medical research institutes and development facilities
Medtec companies
Medical publishers
Health insurance companies
Healthcare consulting companies
Higher education research institutions

What was important to the managers of these healthcare institutions when selecting Projektron BCS and why do they still rely on the web-based project management and business coordination software Projektron BCS today?

"Projektron BCS is a reliable and indispensable management tool for us to manage our projects efficiently and to use our resources in a sensible and targeted manner. The licensing system that BCS provides allows us to give employees different rights, giving everyone access without everyone being able to change or see everything."
Gesine Chatfield
Head of Information Technology, Institute for Quality Assurance and Transparency in Health Care (IQTIG), Berlin

"We use Projektron BCS for the cross-project coordination of IT development delivery results. The software enables efficient collaboration between our teams according to different organizational models such as waterfall and scrum. For us, this leads to uniform recording of requirements and specifications, optimal utilization of resources, and better quality of products."
Urs Frankhauser
Application Manager, Galenica AG, Niederbipp, Switzerland
"We all depend on structured ways of working. Tools we use to structure our ways of working have to adapt to the way we can also map our work internally - be it via Kanban or personal task allocation via tickets or automated workflows. Projektron BCS holds all these possibilities and allows me to ideally mirror my organization in its individual way of working and to support it in its communication in the best possible way."
Thilo Menges
Head of Department Digitalization & Innovation, Carl-Thiem-Klinikum Cottbus gGmbH

"The Projektron BCS software covered all the points we wanted. Even though we have only used a small part of the range of functions so far, we are very happy to have come across Projektron BCS and would not want to do without it in our daily work."
Monique Heim
Management Assistant and Project Assistant, molpe Softwareentwicklungs GmbH, Kusterdingen
"The IT department uses tickets to process internal department orders, from budget allocation to full invoice payment. In a pilot, a procedure is being developed to manage and document funded projects completely digitally in accordance with the guidelines of the funding authority. For this purpose, the coupling with SAP financial accounting and a uniform directory structure in the file repositories of tickets, tasks and contracts were carried out."
Dr. Ing. Klaus Dörnhöfer
Head of IT, Klinikum Nürnberg
"Around 20 project managers who are responsible for projects in the three core areas of IT, digitalization & innovation, and research are actively involved in BCS use, as they draw on some of the same resources to carry out their projects. For our major projects, we also use the PRINCE2 project management method as far as it fits the organization in each individual case, which BCS optimally supports with functionalities and corresponding wizards."
Thilo Menges
Head of Department Digitalization & Innovation, Carl-Thiem-Klinikum Cottbus gGmbH

"The transparent and cross-departmental resource planning with Projektron BCS is a great advantage. Combined with the many customizable evaluation views, we get fast cross-departmental evaluations with exactly the effective results for time, effort and resource planning that are urgently needed."
Mirko Richter
People Analyst, gematik GmbH, Berlin
The advantages of Projektron BCS as software in the healthcare sector
Think and plan projects holistically
Projektron BCS supports you in all phases of the project lifecycle - no matter which method you use to plan and implement your projects. In addition to classic methods such as PRINCE2, project management according to GPM/IPMA or PMI and agile methods such as Scrum, BCS also offers all the necessary tools, functions and wizards to be able to apply hybrid project management methods and to map your individual project management guidelines.
Thanks to the high flexibility and maximum customizability, you can also have appropriate configurations made to ideally map your individual project management requirements in BCS.
Often, project work in the healthcare sector takes place concurrently with the main activity, so that the coordination of processes and teams is in the foreground. With informative overviews of schedules and work plans, you can efficiently handle organizational projects, construction projects or IT projects in Projektron BCS. Projektron BCS supports project managers right from the initiation and planning of the project through to controlling and completion. In multi-project controlling, BCS helps you with the multi-project board to keep a constant eye on all projects with their current status and resource utilization.
All efforts are documented by the project team (anonymously if desired) on an ongoing basis and directly on the project and are available for invoicing at any time.
"Resources, especially in the technical environment, are limited. Different stakeholders and different activities are involved here: In addition to line activities in IT, strategic projects arise, but they rely on the same resources. This makes prioritization necessary. If certain resources are not available, BCS actively supports the assessment of which activities are important and which activities are urgent and facilitates the necessary reprioritization."
Thilo Menges
Head of Department Digitalization & Innovation, Carl-Thiem-Klinikum Cottbus gGmbH

"Invoicing works via BCS with just a few clicks. Due to the possibility of individualization, the invoice presentation is adapted to our corporate design. All our customers have their own invoice template in which the information they require (e.g. order or contract numbers) and the presentation of the invoice items (per task, per project, etc.) are stored. Should an invoice correction ever be needed, this is also possible without much effort."
Monique Heim
Management Assistant and Project Assistant, molpe Softwareentwicklungs GmbH, Kusterdingen
Transparent performance: reports
When collaborating with external stakeholders, your healthcare organization benefits from the customizable reports you can create in Projektron BCS: A project preparation report, for example, creates a common project understanding, while effort reports on projects and tickets increase transparency and ensure the trust of all project participants and stakeholders.
Want reports tailored exactly to your organization? Thanks to the interface to the open source report designer BIRT, you can design completely individual reports. Do you want to provide regular reports to different stakeholders? You can do this efficiently using report orders with an integrated e-mail function: In the ergonomic wizard, you create all the necessary information about the report, output interval and recipient once, and Projektron BCS takes care of everything else for you automatically.

"We use BCS to standardize our internal reporting and also to extract data for external parties and then prepare it outside BCS. This gives us quick and easy access to up-to-date data, allowing us to provide our clients with overviews in the form they need them."
Gesine Chatfield
Head of Information Technology, Institute for Quality Assurance and Transparency in Health Care (IQTIG), Berlin
Quality management: sources of error dry up
Projektron BCS supports you in checking your quality management measures with a wide range of evaluation options. If you use the Projektron BCS ticket system, you can easily gain important information for your quality management - for example, about frequent product errors.
Thought of everything? With standardized checklists, you map known error sources and support your employees in efficiently improving quality. Projects, tasks, workflow steps and milestones: In Projektron BCS, you benefit from the proven testing method at numerous points.
Whether in tasks, workflows or projects - you can save your valuable experience quickly and easily in the appropriate comments fields for future work. The course of the project can be efficiently documented in Projektron BCS. This allows you to contribute to well-founded process analyses already during the project work and to promote continuous quality improvement.
Process-oriented project work: Time and resources at a glance
Projektron BCS provides holistic support for your project work: From the sales process to quotation creation, project planning and control including resource planning and invoicing, the system covers all areas that are necessary for successful and efficient project implementation.
With precise scheduling and meaningful resource forecasts, all typical project types in the healthcare sector can be handled efficiently and cost-effectively: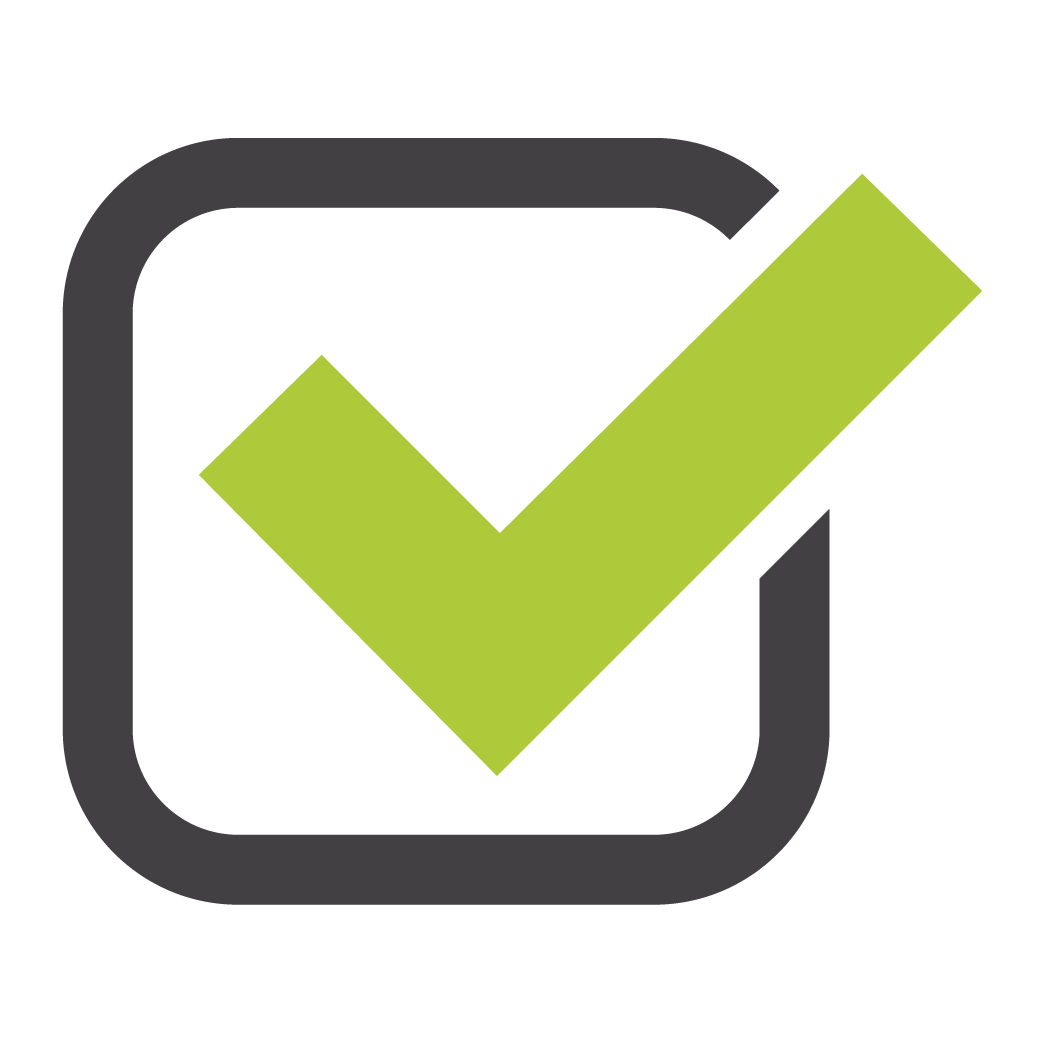 IT projects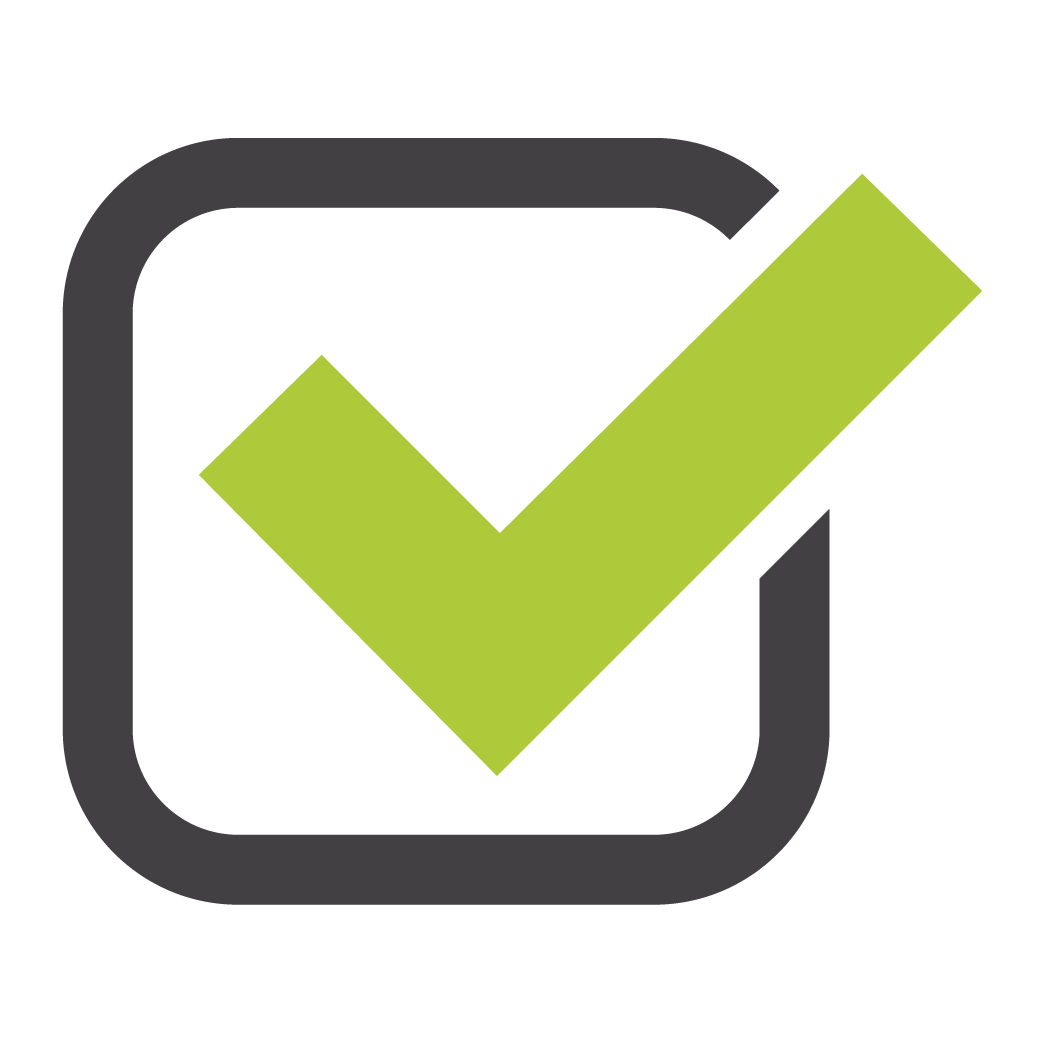 Investment projects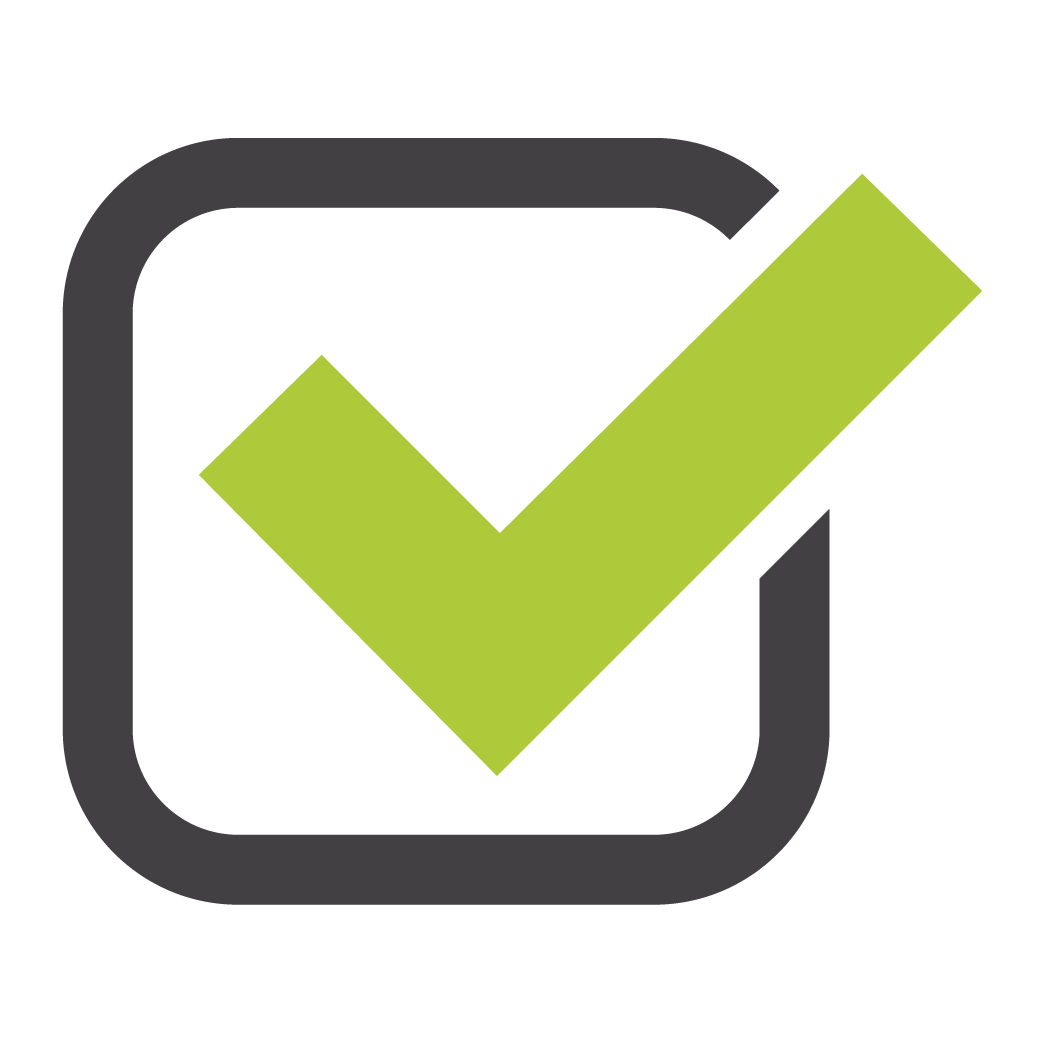 Research projects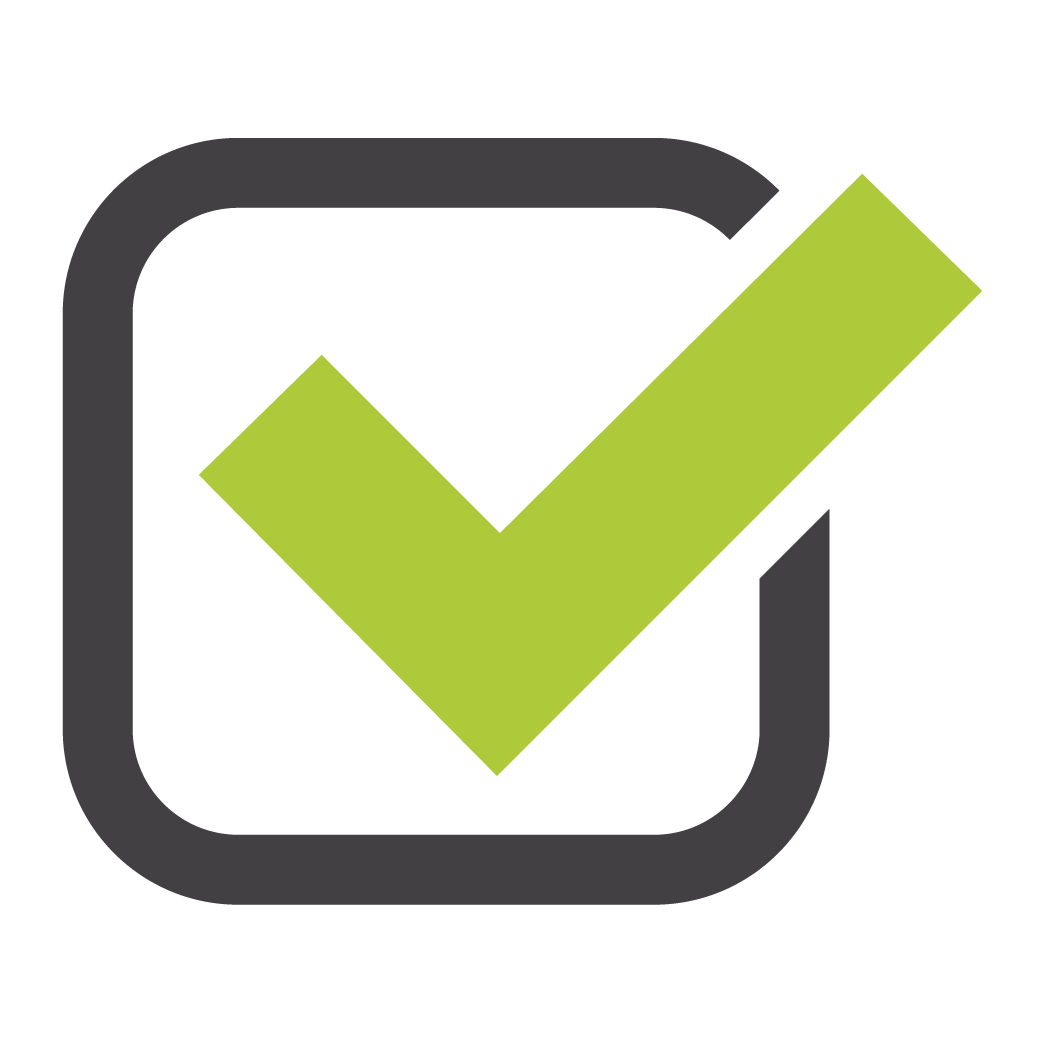 Development projects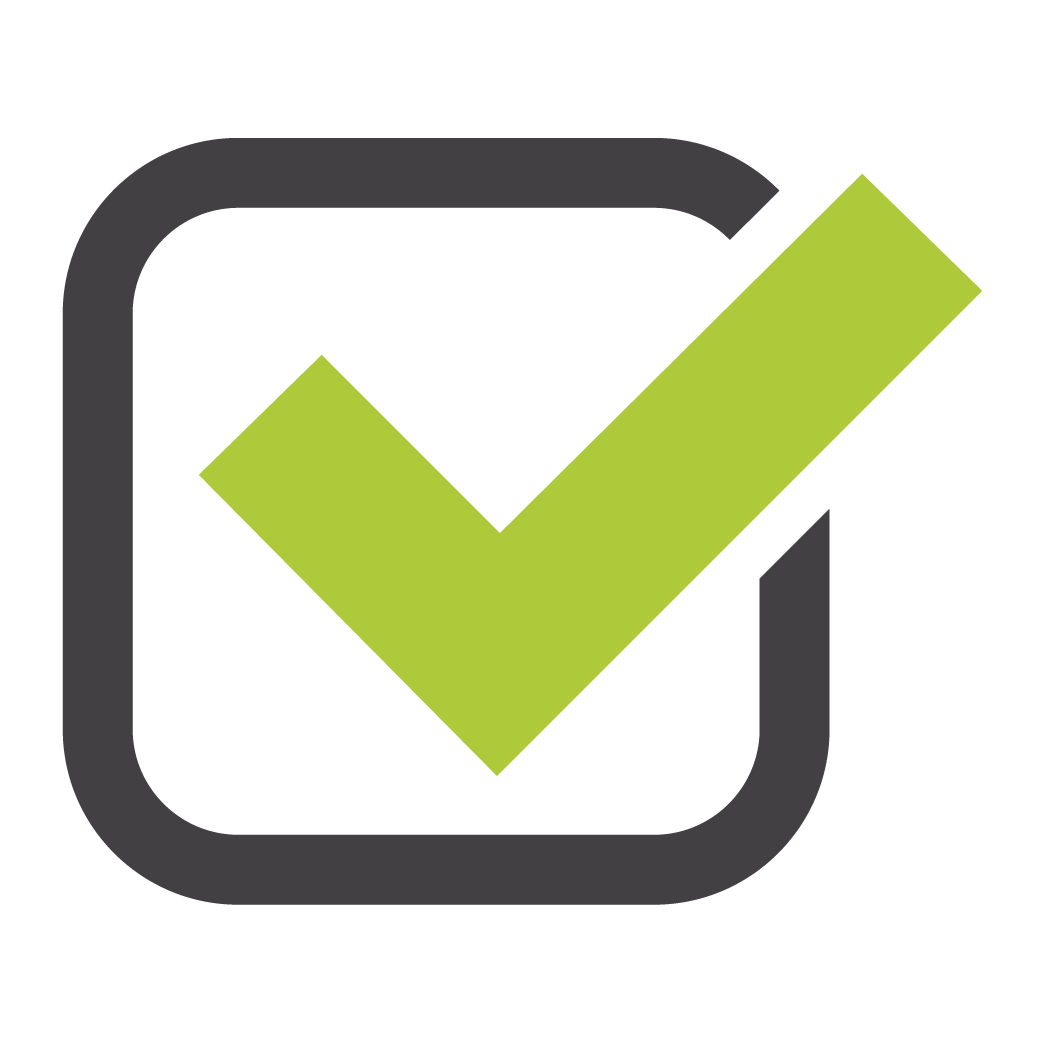 Organizational projects
During the course of the project, you are always able to provide information to all stakeholders via precise project controlling and prompt project reporting. The detailed analysis options offer you ideal conditions for continuously optimizing your individual workflows and internal processes.
Networked data, synergies in all processes
Projektron BCS is a modular all-in-one software for your entire organization management in the healthcare sector and is therefore ideally suited as hospital management software or clinic software. In BCS you centrally store all organizational, personnel, customer, communication, order and contract data, all relevant project information and documents. The various modules and functionalities access this central database, creating synergy effects that contribute to the automation of your internal and external business processes.
Thus, BCS supports your employees by automating daily administrative tasks such as accounting or inventory management. In addition, the software contributes to efficient resource and staff scheduling.
An example
Thanks to the integrated resource planning and scheduling in combination with the skill management of your employees in the digital personnel file, you ensure on the one hand that no employee is overloaded, and on the other hand you selectively put together your project teams in such a way that appropriately qualified employees get a chance to work on the implementation of your projects. In this way, each member of your project teams is optimally deployed.
The clearly structured scheduling takes into account individual working time models as well as vacation times and other absences, operational and line activities as well as project tasks.
The advantages are manifold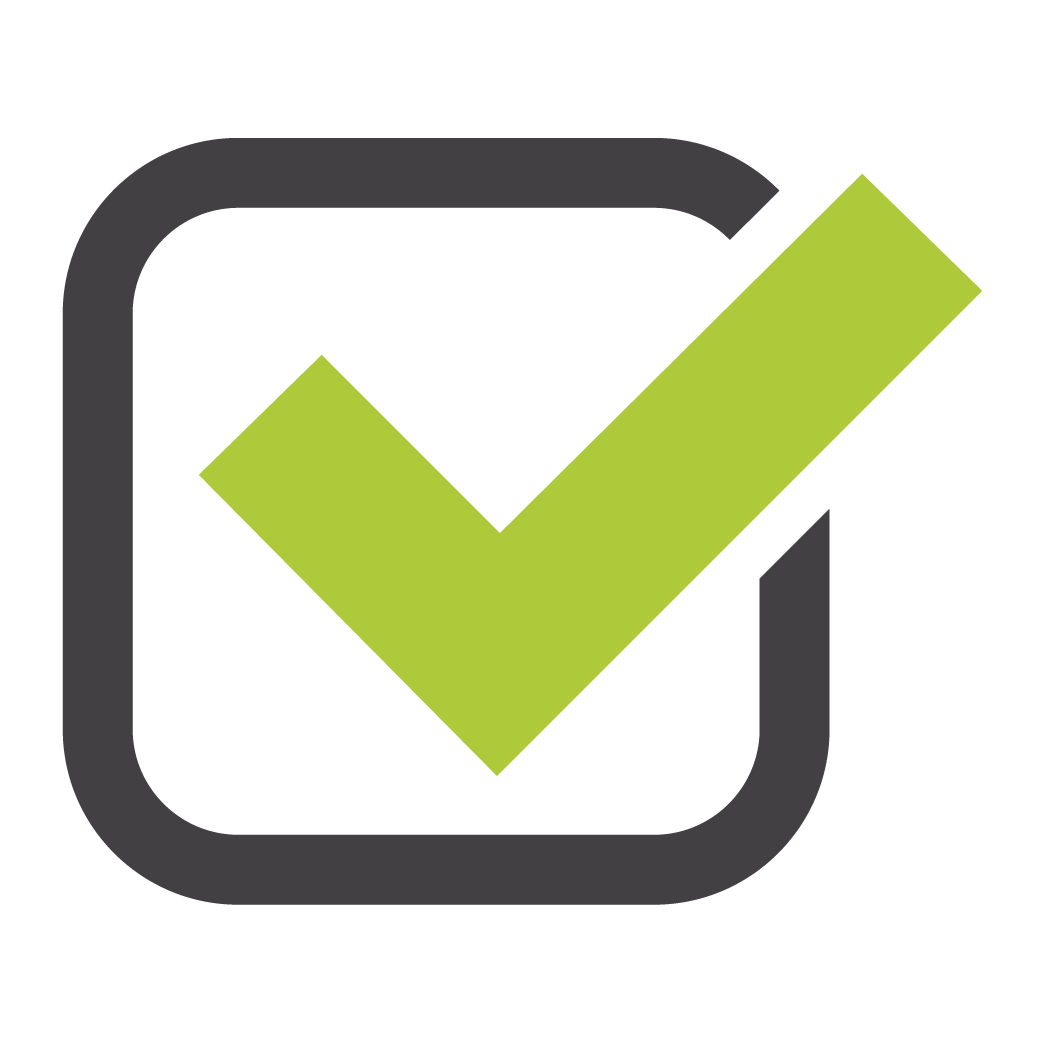 Everyone involved can contribute their strengths in an optimal way.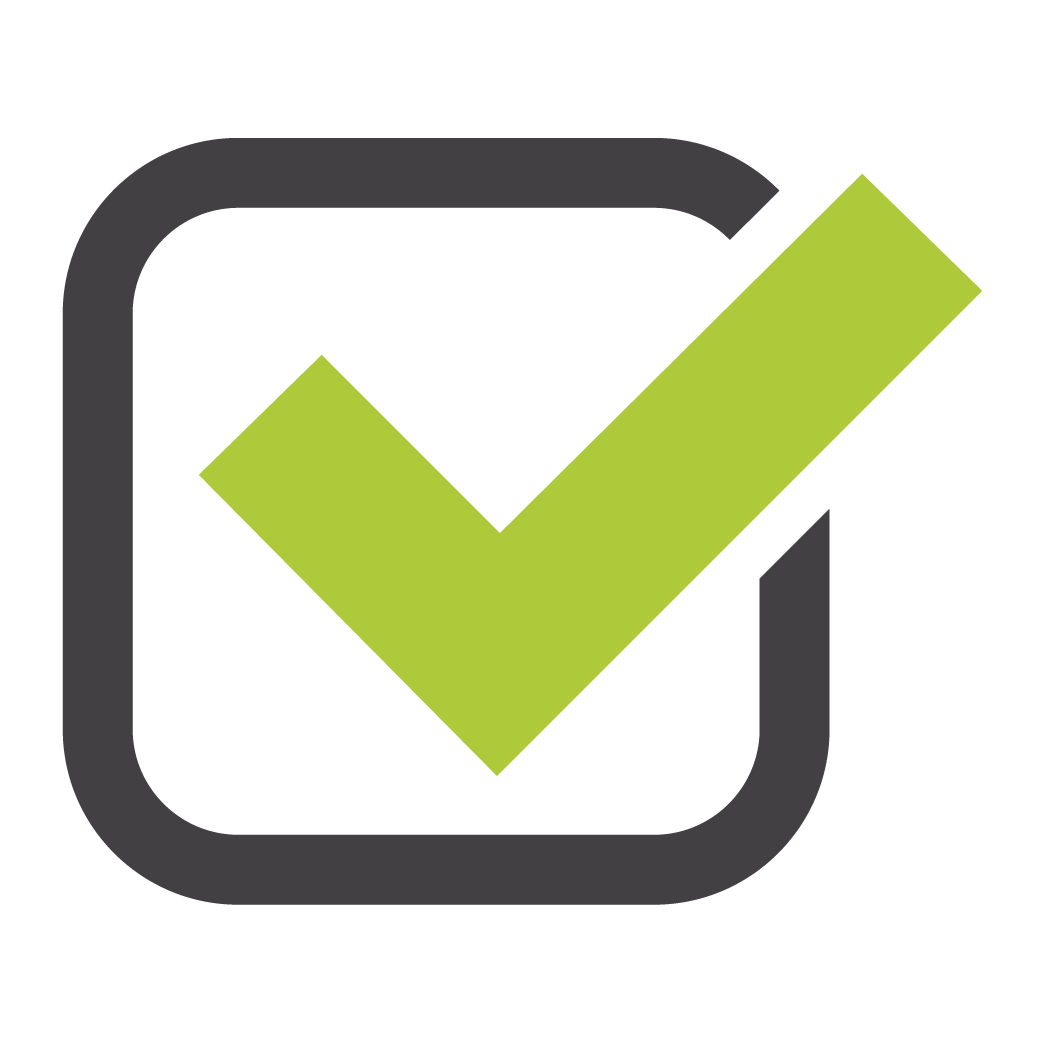 No employee is overloaded.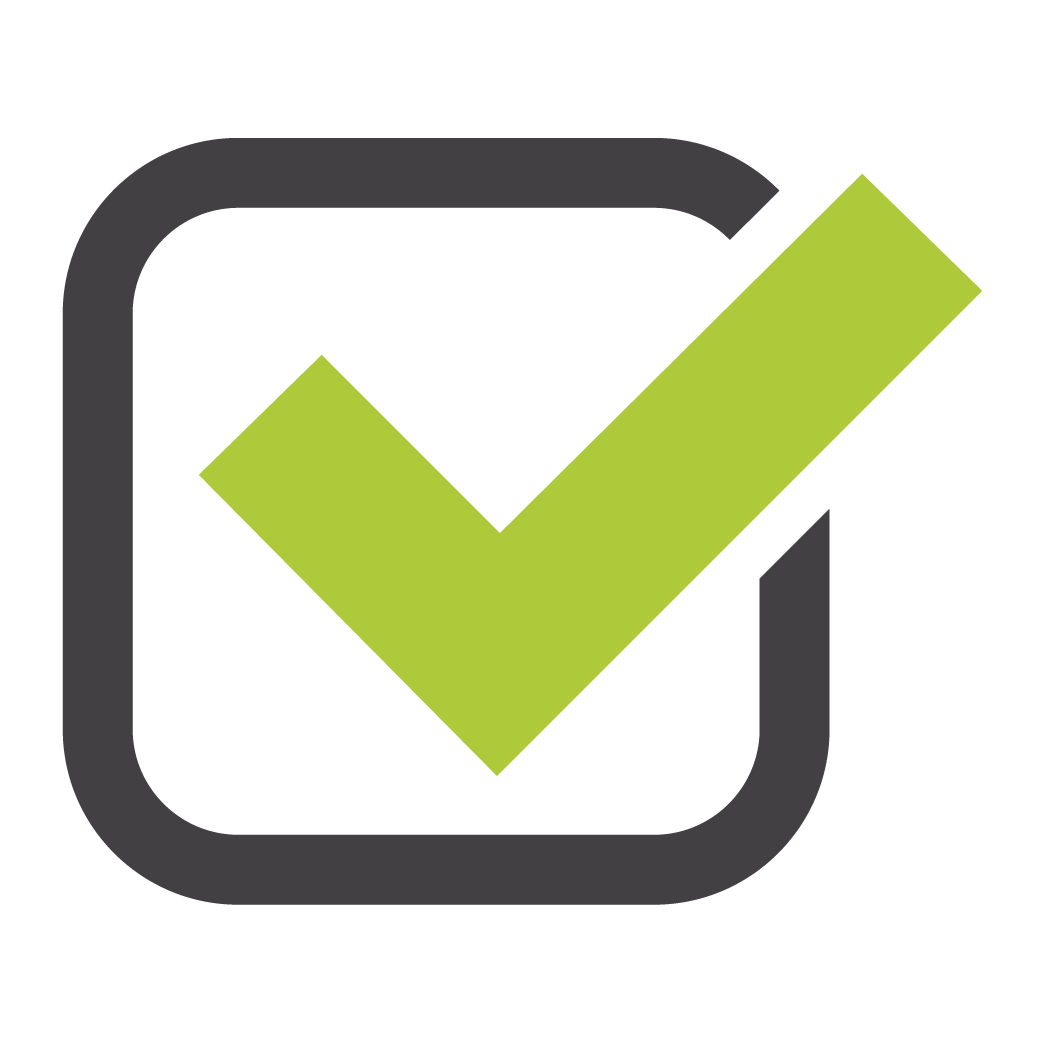 Teamwork is more successful and satisfying for all involved, as there is never a shortage of required skills.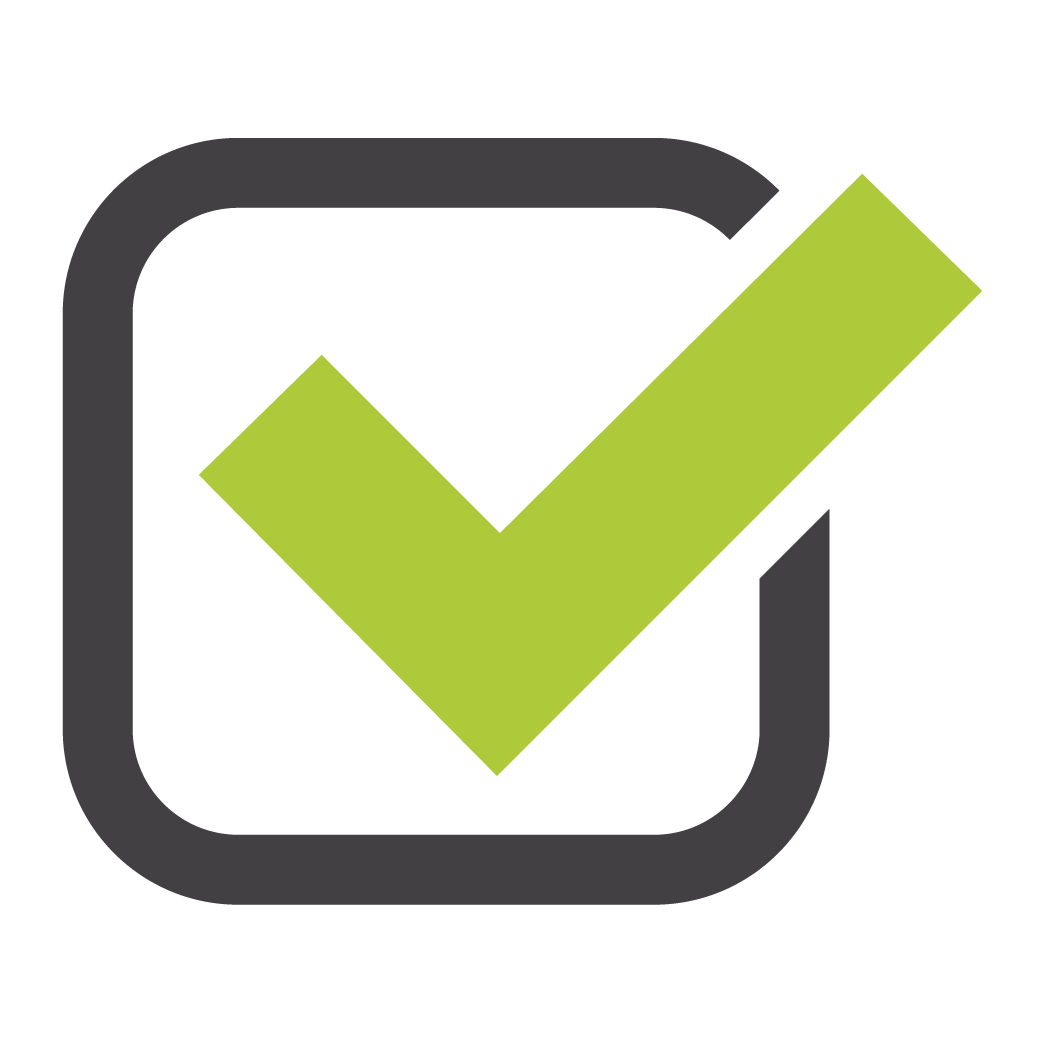 Projects are implemented faster and more efficiently..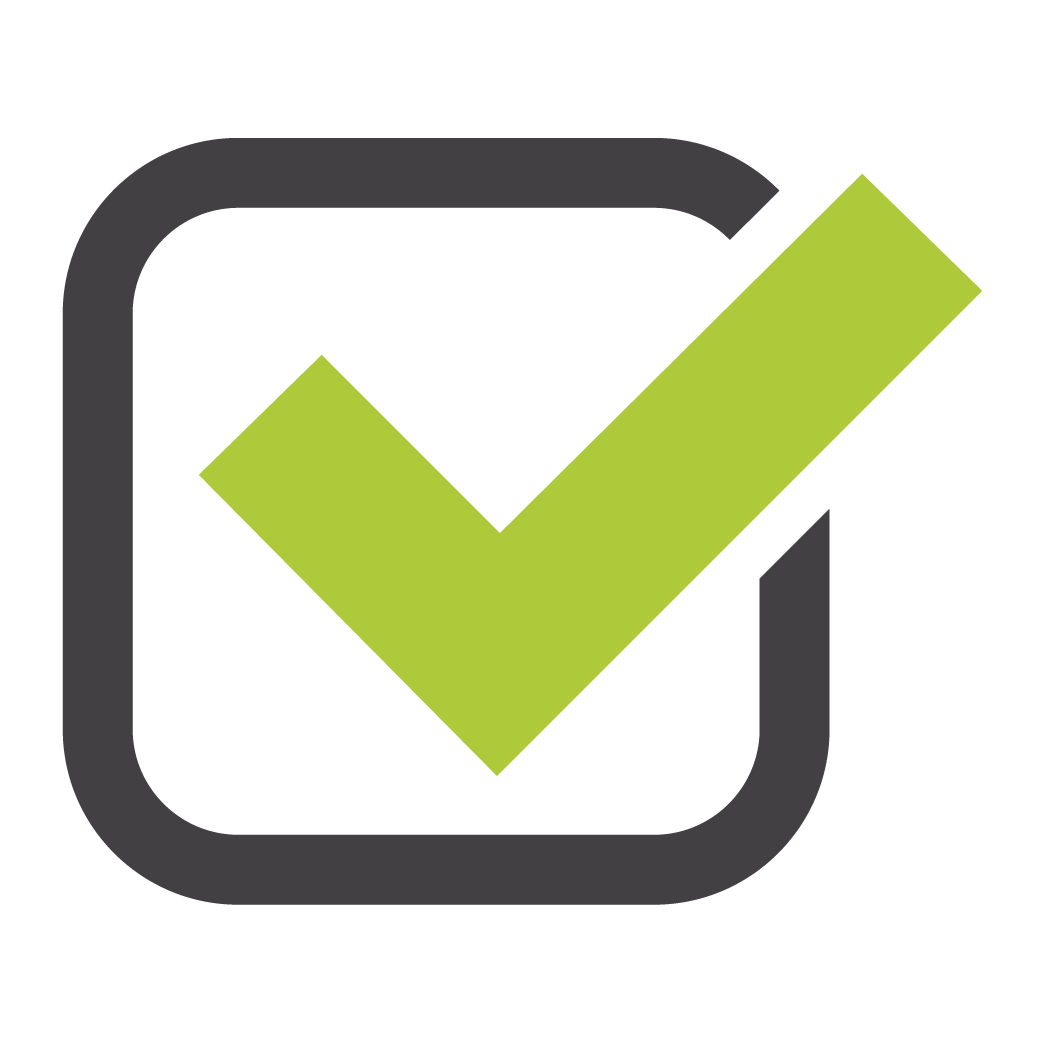 You have a basis, which abilities of your employees you should promote further by advanced trainings.
Modular solution: software for your healthcare organization
Another advantage of the modular software architecture is that you only need to purchase and use the functional modules of BCS that you actually need. Each function module is fully functional on its own. This makes it easy for you to put together your own individual software solution for the healthcare sector.
Of course, you only pay for the functions that you and your team actually use. Since unneeded function modules are deactivated in the software, your employees only see the functions they can use, which contributes significantly to clarity and ease of use.

"With the help of the monthly working time evaluation, we can quickly see whether all employees have entered their working hours or whether something may have been forgotten. This is important for correct invoicing to our customers."
Monique Heim
Management Assistant and Project Assistant, molpe Softwareentwicklungs GmbH, Kusterdingen
Runs by itself and always better: Automate and optimize processes
Projektron BCS offers your healthcare organization the possibility to model your individual business processes and workflows with the BPMN process designer. As an internationally recognized notation standard, BPMN is a central component of business process management and enables you to visualize and optimize your business processes and workflows.
BPMN processes enable you to assign tasks in a transparent and clearly defined manner in teamwork and in collaboration across departmental boundaries, hierarchical levels and locations.
Typical application cases and use cases for BPMN processes are: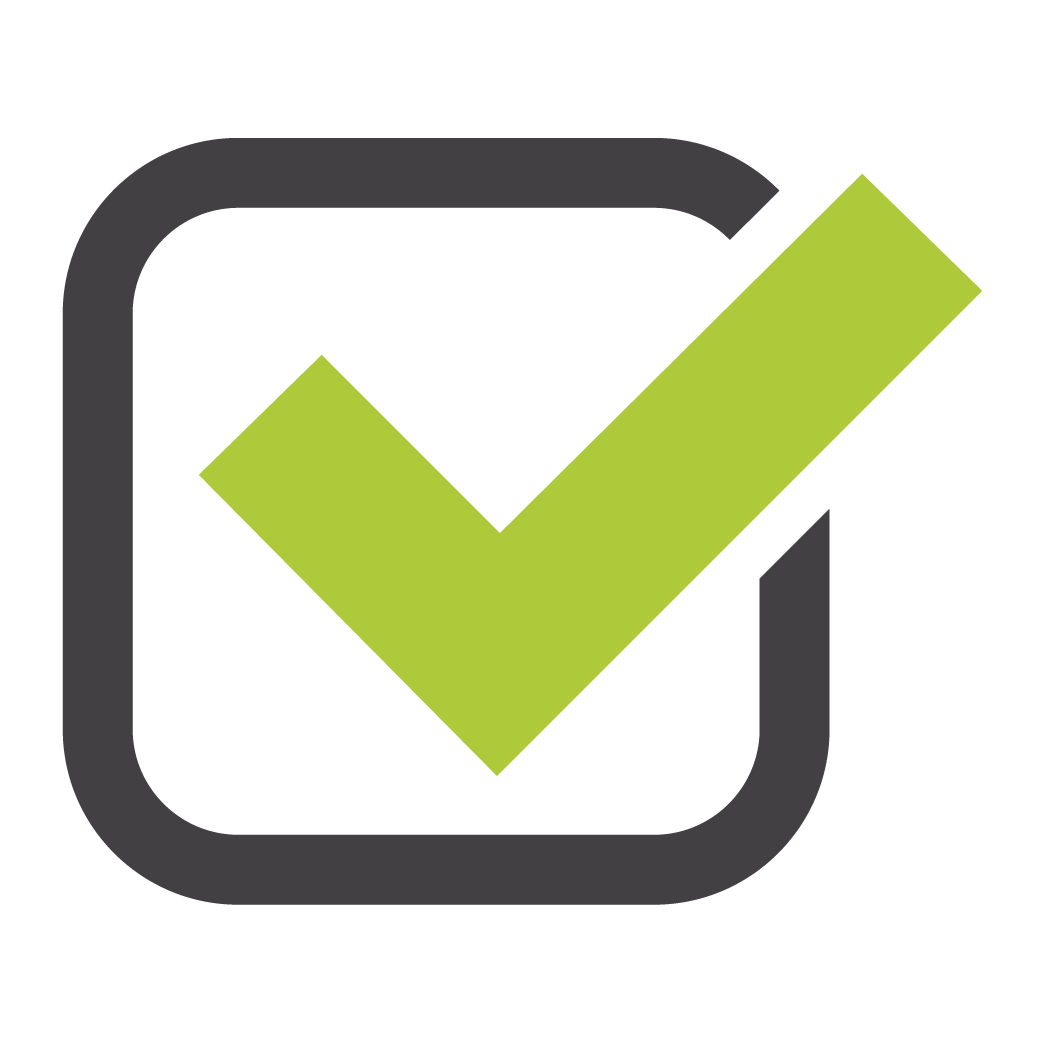 complex verification processes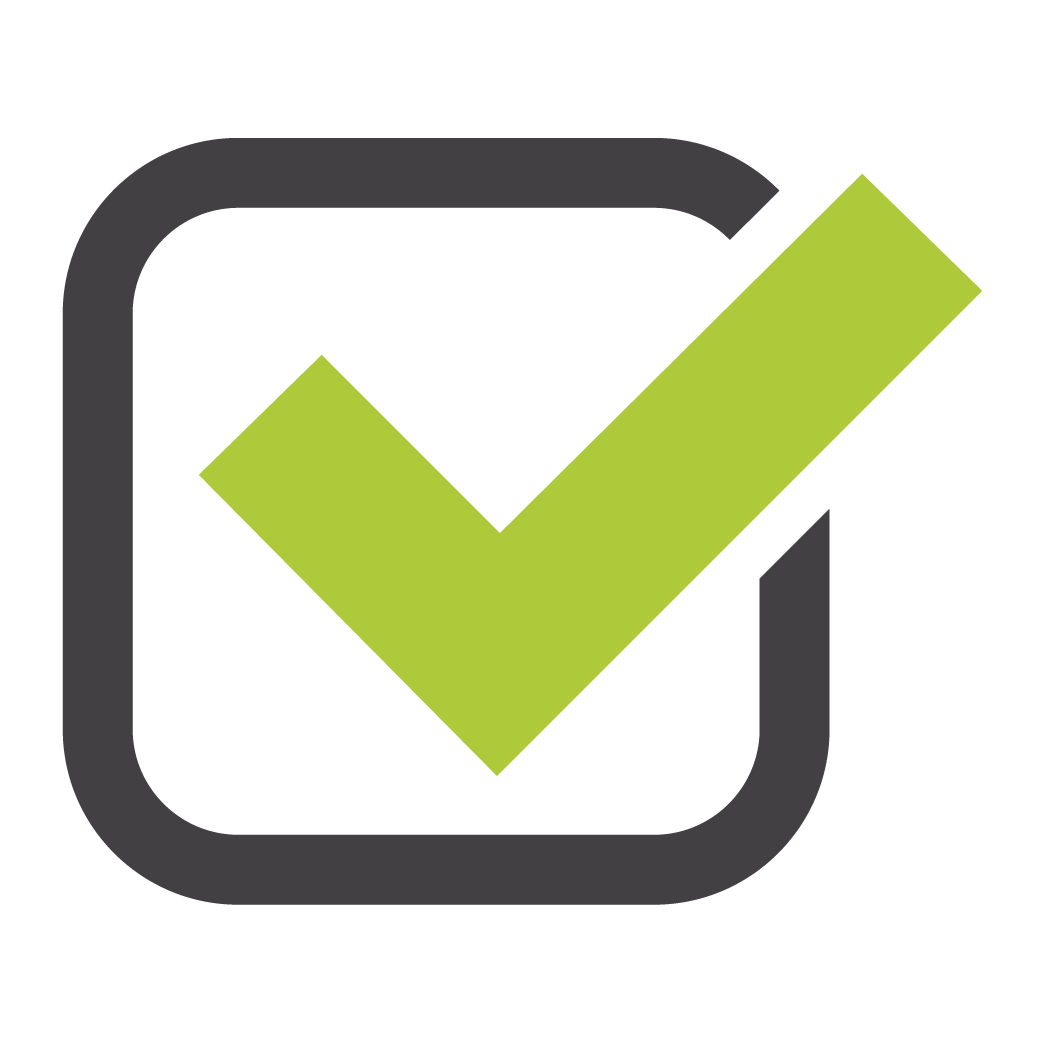 invoicing workflows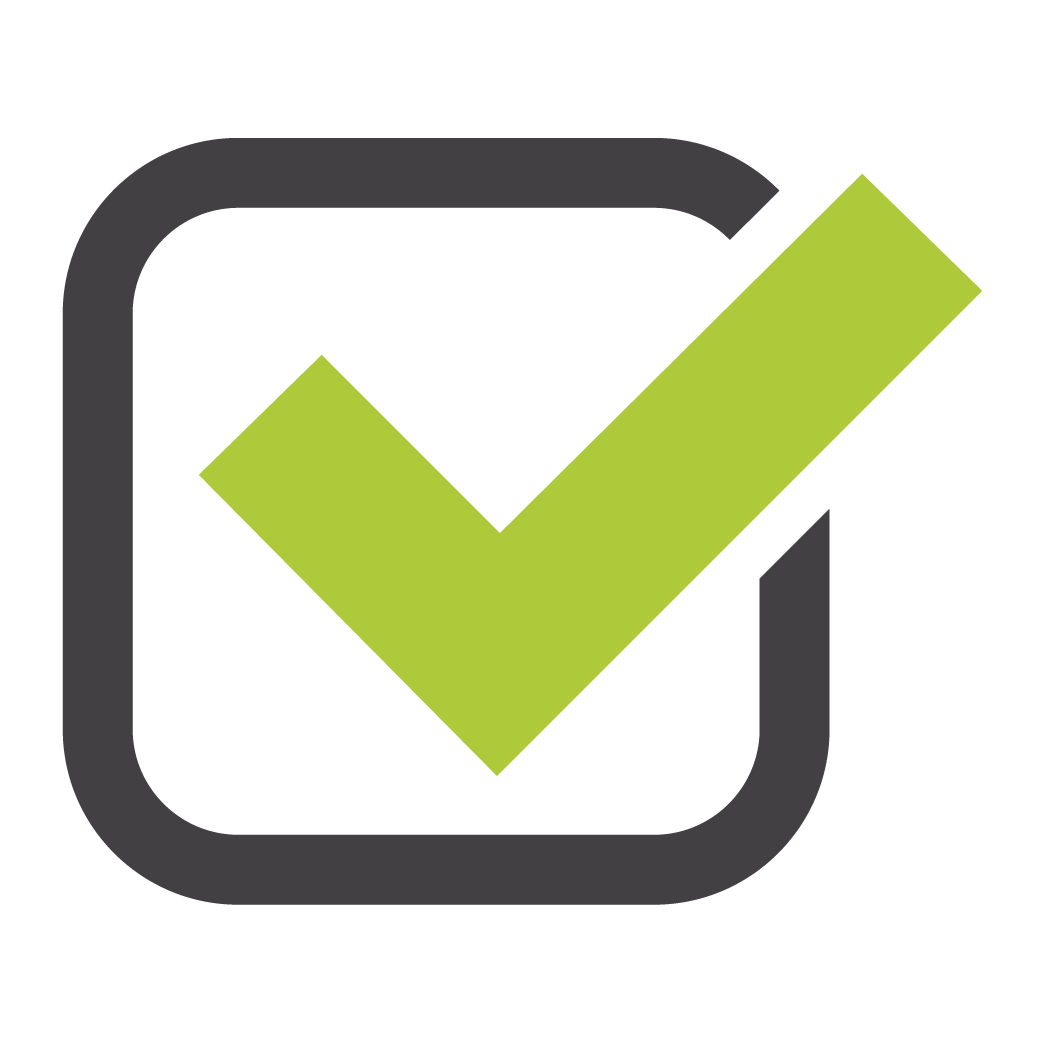 procurement processes/purchasing processes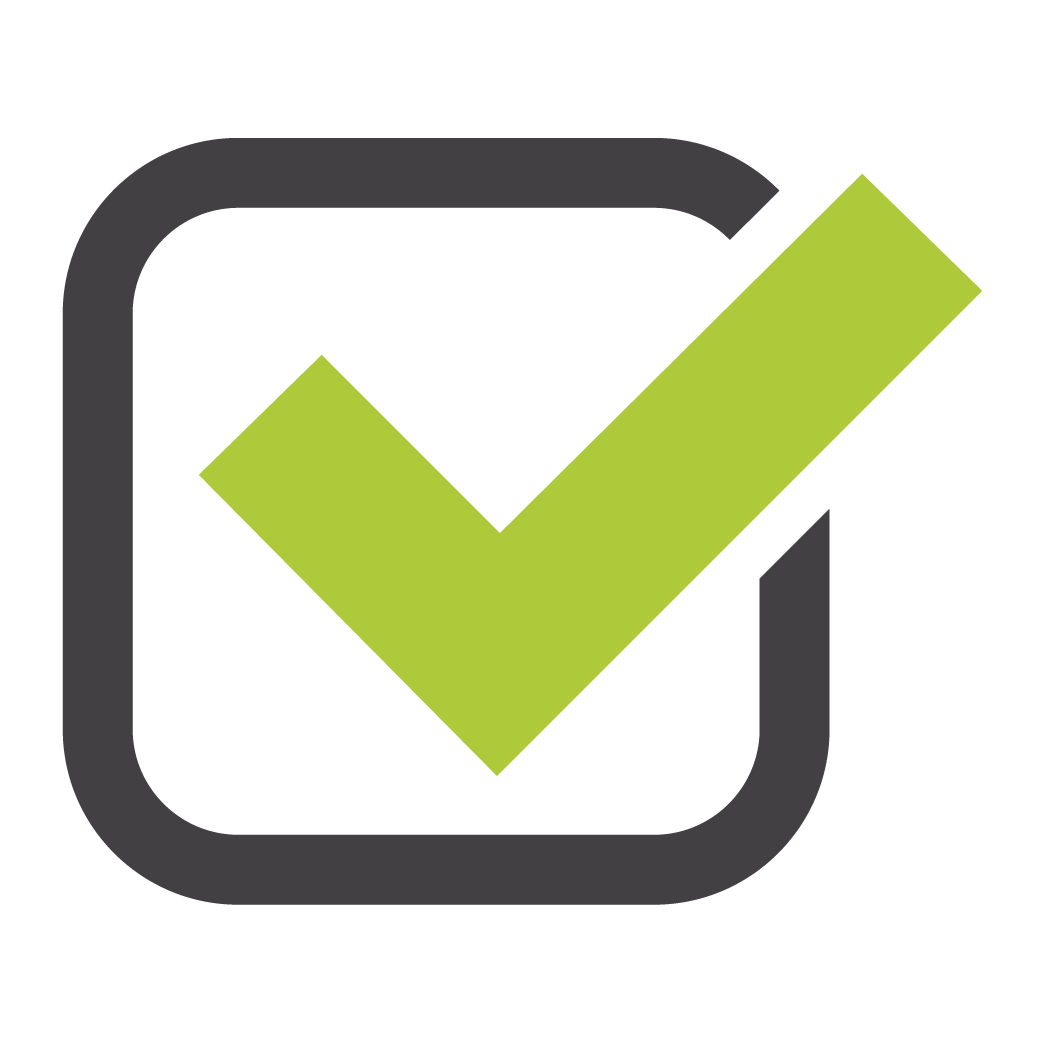 release processes with approval workflow (vacation request and many more)
The BPMN Designer enables you not only to design and model processes within Projektron BCS, but also to execute, monitor, document, evaluate and optimize them. Projektron BCS thus supports your business process management and automates the execution of frequently repeated business processes and workflows. Every employee knows immediately when and by when they have to do exactly what and to which goal they are contributing.
Contracts filed securely, deadlines in view
With the Inventory and Contract Management module, you don't just store, organize and manage your current contracts, you get a powerful tool for your entire Contract Lifecycle Management (CLM). Link your contracts to people, organizations, tasks, workflows, project groups, projects, items in your inventory, quotes, invoices or other contracts.
So you are always informed about...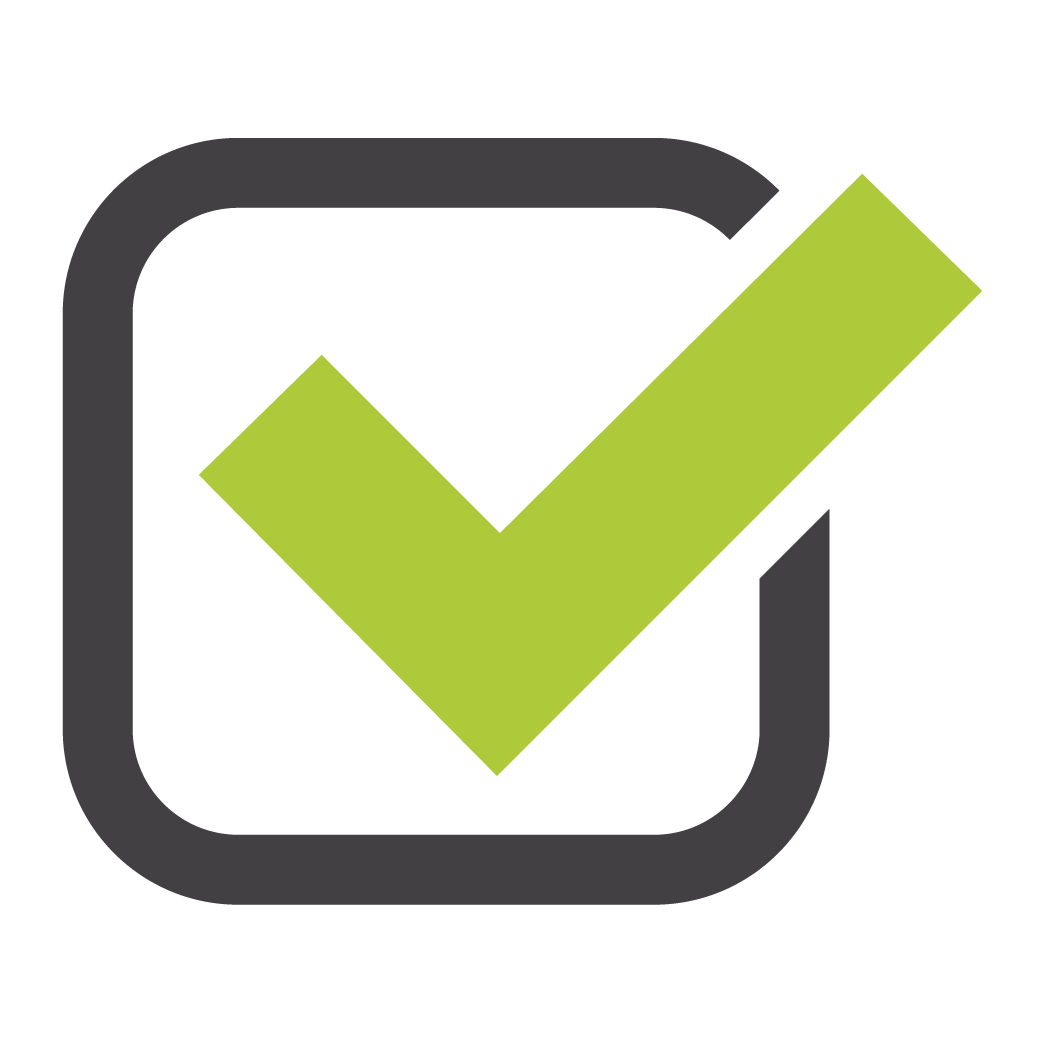 which contracts you have currently concluded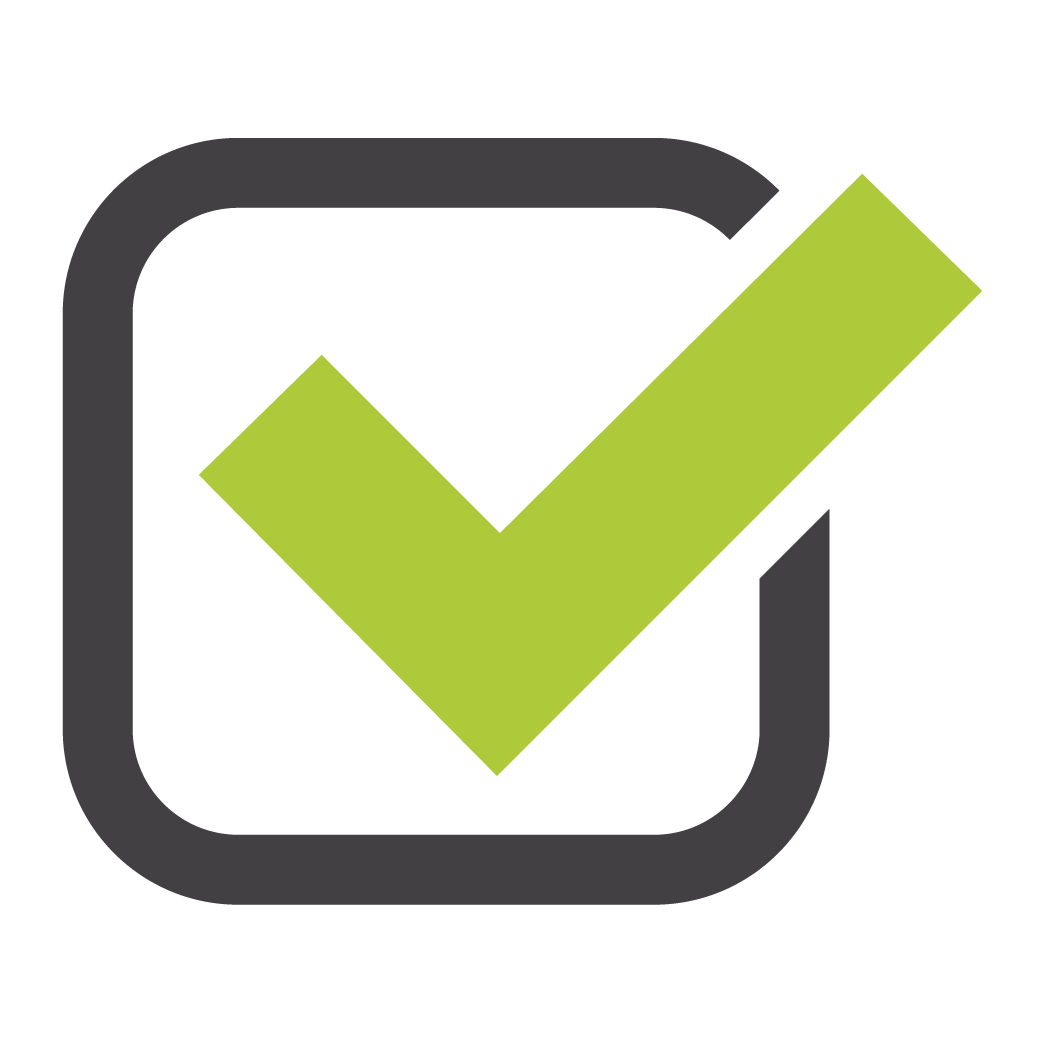 whether a contract is active or has already been terminated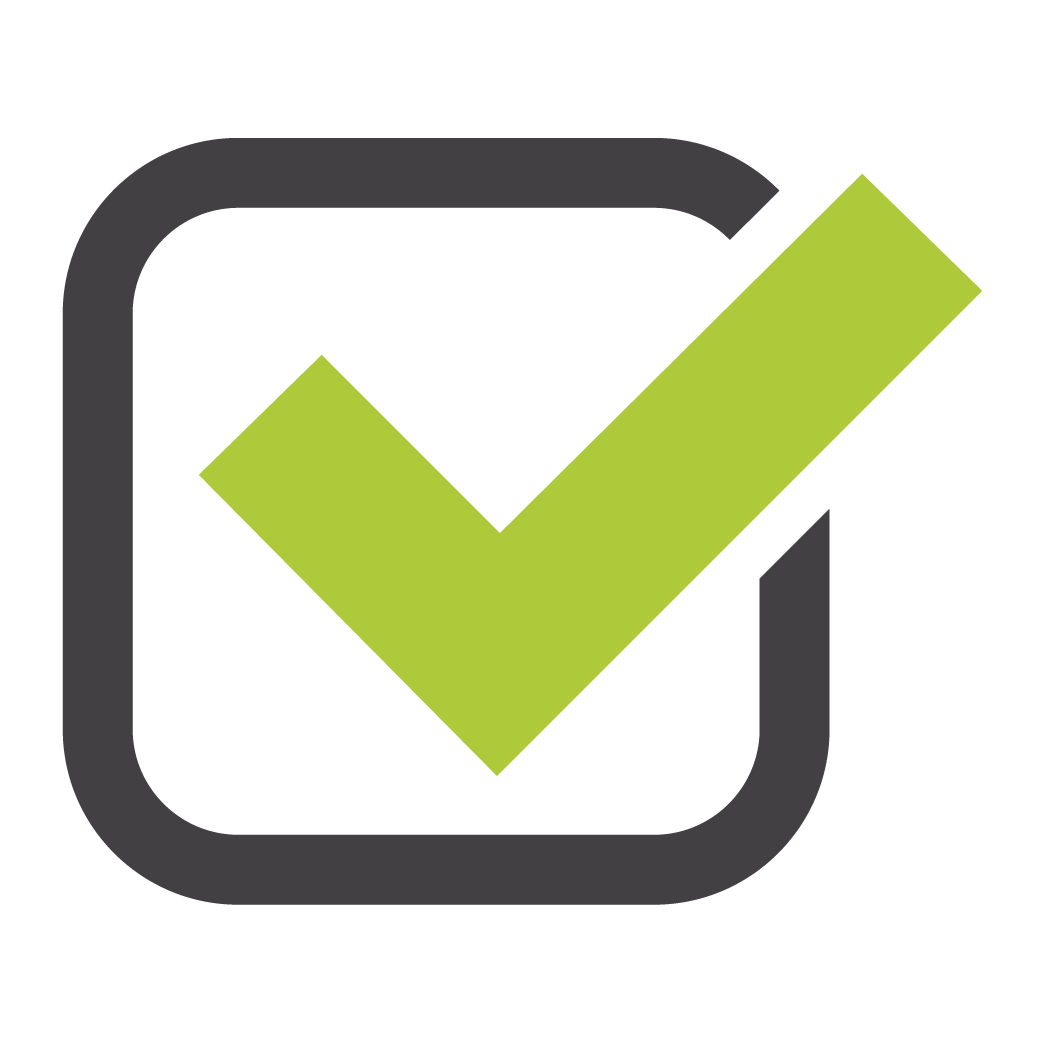 which notice periods are due soon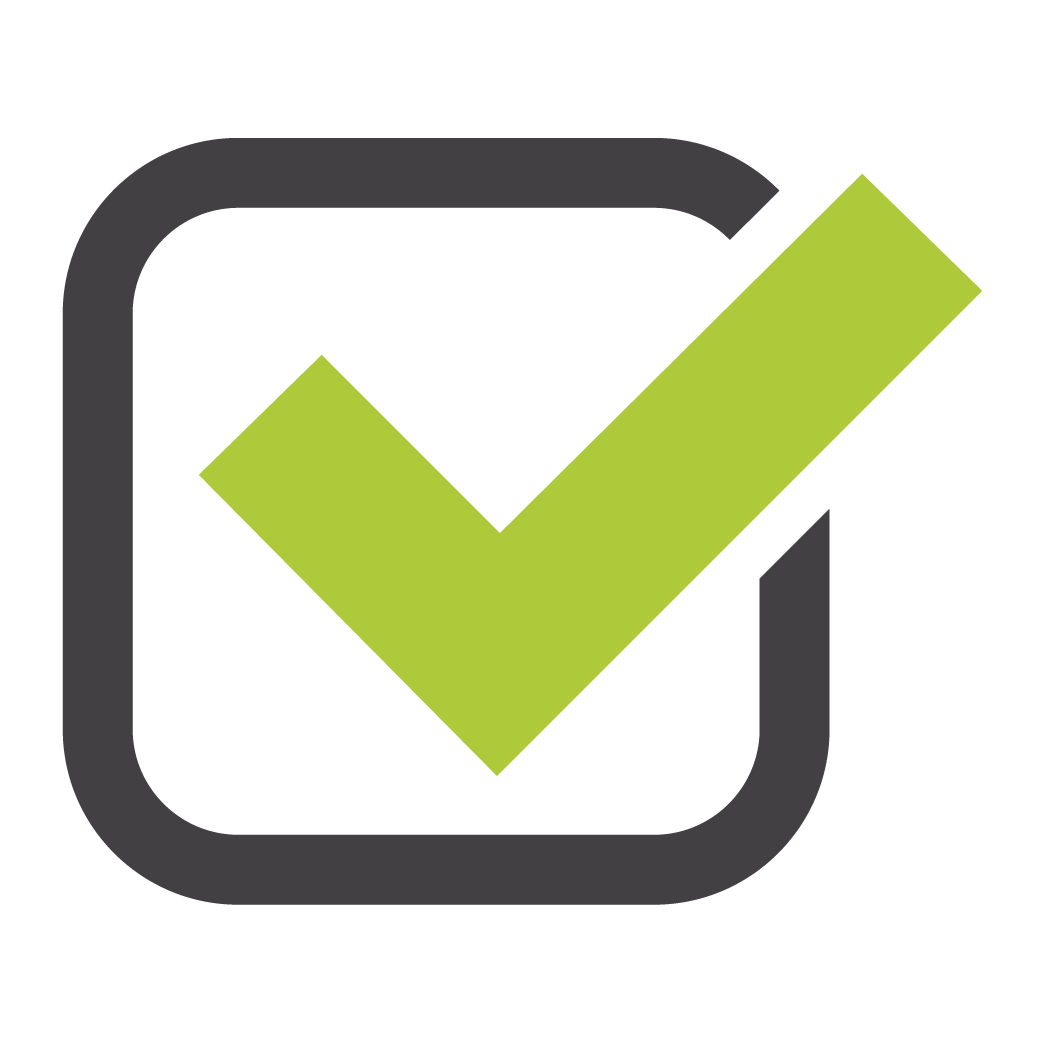 which contracts have been concluded within the scope of a project in a certain period of time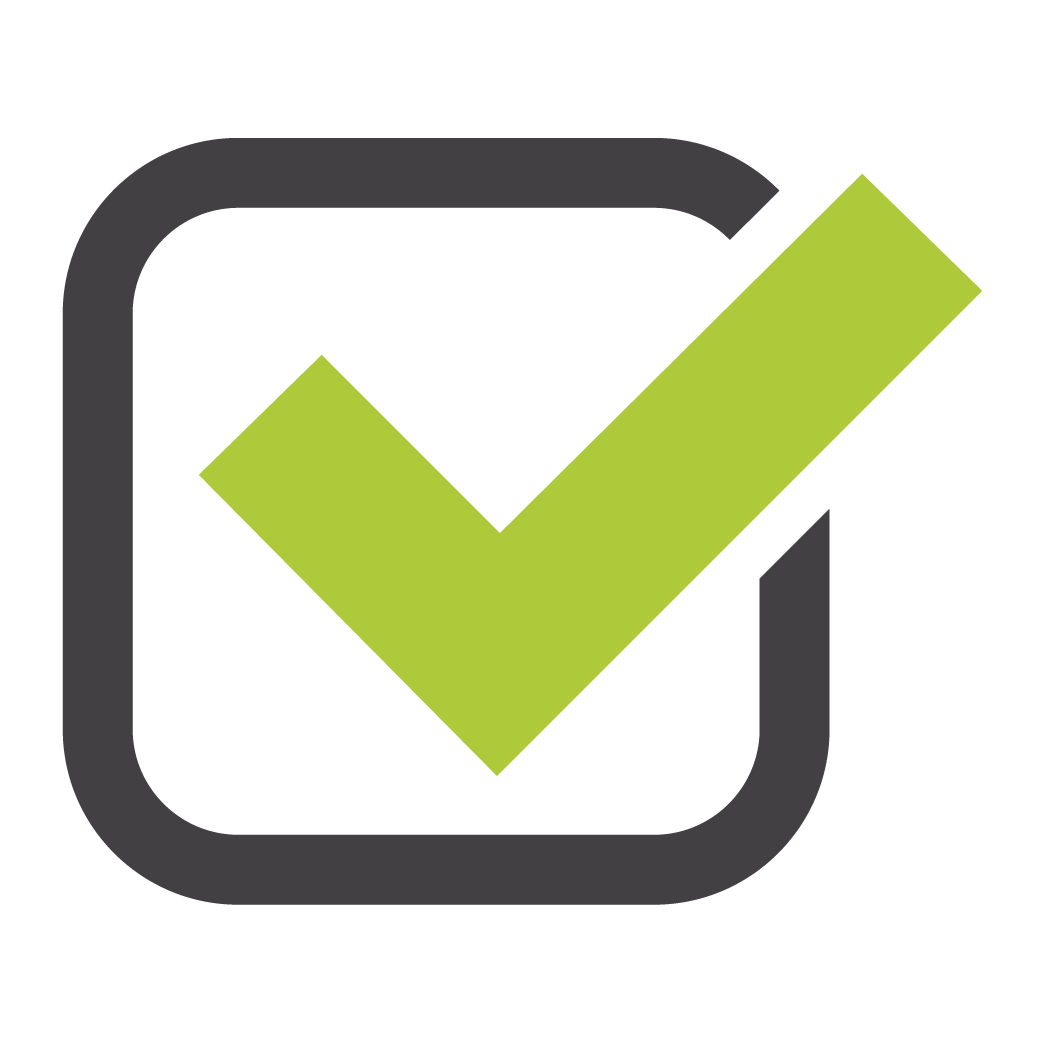 which contractual relationships currently exist with a service provider or a customer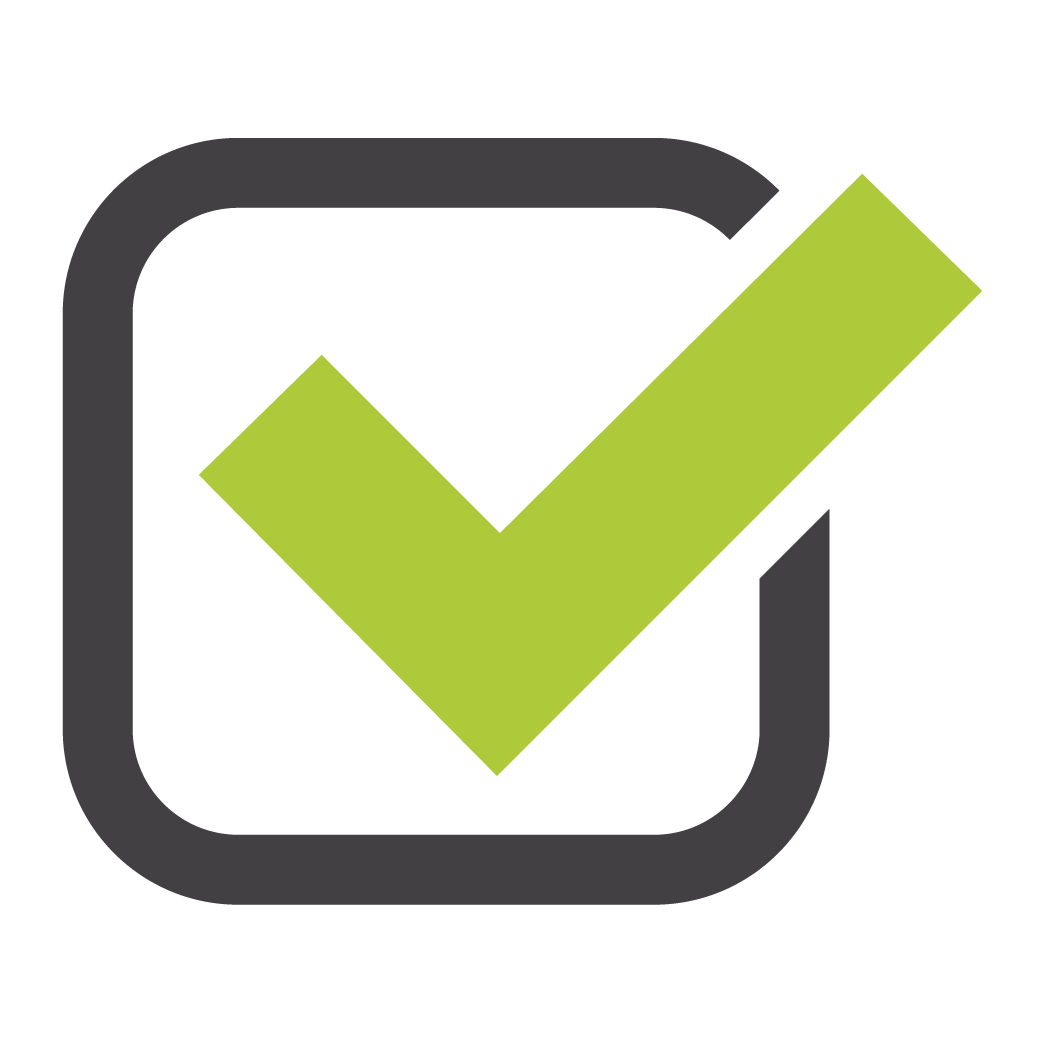 which employee is currently using which inventory items
With the help of the contract management module, you can quickly enter and conveniently manage contract terms, notice periods and scanned contract documents. At a glance you can see all proportional costs of your current contracts and in which status they are. Automatic versioning always keeps your documents up to date, and the entire history remains available. With the integrated full-text search, you can find any filed document in seconds.
Thanks to the automatic deadline and period monitoring, you will no longer miss anything: If a possible termination date is approaching, Projektron BCS will inform the person responsible by e-mail or resubmission if desired.
"The flexibility and easy adaptability of Projektron BCS impressed us. Obtaining alternative offers quickly made it clear that there was no better choice, even economically. We have now been using Projektron BCS contract management since 2009. The automatic notifications of necessary renewals or termination dates, as well as the rapid availability of contract modalities, the scanned contract text, and also the contact details of internal and external contacts, has led to a significant simplification of work relating to contracts."
Dr. Ing. Klaus Dörnhöfer
Head of IT, Klinikum Nürnberg

"The contract management module with its reminder function helps us manage our contracts and our licenses. It can be individually set whether and how long a reminder should be sent before a term expires. This allows us to use different reminder intervals depending on the lead time required for a procurement."
Gesine Chatfield
Head of Information Technology, Institute for Quality Assurance and Transparency in Health Care (IQTIG), Berlin
Data security and data protection according to the highest standards
Working with Projektron BCS allows your healthcare organization to establish high standards in the area of data protection. We apply these standards in the development of Projektron BCS and enable you to use BCS securely.
By implementing the following measures, among others, we ensure a high level of data security and significantly reduce the risk of data breaches and other security incidents:
| | |
| --- | --- |
| | The BCS internal password vault ensures that all passwords used in your IT are stored in a secure, encrypted location. This increases security, as passwords are no longer entered in configuration files and passwords cannot be read from the password vault by unauthorized persons. |
| | Certificate management ensures that all digital certificates used in IT consulting are valid and secure, and that they are used correctly and consistently. |
| | Our development and hosting team is ISO 27001 certified. We have implemented comprehensive security controls in line with the standard to protect sensitive data. |
| | Two-factor authentication adds an extra layer of security to the login process by requiring users to provide two forms of identification. After entering a username and password, BCS also requires users to scan a QR code or enter an authentication code using the TOTP method. Each user can enable 2-factor authentication for themselves in their user account. |
| | Ongoing penetration tests help us to identify and eliminate vulnerabilities in the Projektron BCS software development process by simulating the actions of an attacker. |
According to the General Data Protection Regulation, many organizations in the healthcare sector must comply with certain requirements when implementing software solutions. BCS supports you in meeting these GDPR requirements for the processing and storage of personal data, for example thanks to:
| | |
| --- | --- |
| | Anonymization function for test installations: By implementing an anonymization feature, users of a BCS test instance can ensure that sensitive data is not exposed and reduce the risk of data breaches. In addition, test data can be shared with other teams or third parties without compromising data privacy. |
| | Presentation anonymization feature: Ensure that sensitive data is not exposed during presentations. This can be especially useful when data is shared with external parties or presented in a public environment. |
| | Customized deletion procedure for old data: Define individually what type of data, when and how securely it should be deleted. This ensures that you comply with legal requirements and protect the privacy of your customers, partners, and patients. |

"Projektron BCS is run as an on-premise application on a Postgres database at IQTIG. We use a test and a live environment so that we can test new versions of BCS intensively on the test system before we roll them out. We can recommend this in order to familiarize ourselves with the features before rolling them out in the company, to try out new settings or simply to be able to check the smooth functioning of the individual solutions after an update."
Gesine Chatfield
Head of Information Technology, Institute for Quality Assurance and Transparency in Health Care (IQTIG), Berlin
License purchase or SaaS model - the choice is yours!
Projektron BCS is designed as a central tool that supports all important work processes in your organization from offer to invoice - not just project work! BCS is individually scalable and adapts easily to your requirements thanks to versatile customizing options.
The structure of Projektron BCS is modular. This allows you to put together your individual ERP software for your organization module by module. You only pay for the functions that you really need and use. Your system remains updateable and flexible, so that you can map extensions quickly and easily.
You have the free choice between the on-premise and SaaS (cloud) variants of BCS. Projektron BCS has been developed by Projektron GmbH in Berlin since 2001. Thanks to continuous further development, you can expect a new release four times a year. As a German provider, we host your data in Germany according to the highest data protection and security standards.
---

"Previously, gematik's divisions and departments had various proprietary applications, but these were increasingly pushing us to our limits. That's why we decided to introduce an overarching solution that could provide project managers and line managers with more transparency about the workload of their employees. It was particularly important to us to have an appropriate rights and roles concept that protected sensitive information."
Mirko Richter
People Analyst, gematik GmbH, Berlin
"We have come to know BCS as an enormously useful tool. This includes not only the mere functionality, but also the quality of the service. When deciding for or against a software, it is all too easy to neglect this - in my opinion crucial - aspect. A few weeks ago, we needed a total invoice receipt column in the portfolio overview. After our request to Projektron support, the column was set up and ready to use in less than 24 hours. In my view, this is a decisive difference compared to open source solutions and many other tool providers on the market."
Thilo Menges
Head of Department Digitalization & Innovation, Carl-Thiem-Klinikum Cottbus gGmbH
Discover Projektron BCS in a non-binding and personal demo and start your free test phase!
---
References: These companies and institutions in the healthcare sector already rely on Projektron BCS
Were you convinced by the use cases and experiences of healthcare organizations with BCS? Arrange your free demo presentation now and start your non-binding test phase!
Learn more about software selection and software implementation
If your organization is about to select a software for project management in the field of science, health / health, you probably don't even know where to start with the search for the right PM tool for you. The jungle of international and national providers, softwares and tools seems deep and impenetrable at first. This guide paves your way phase by phase through the project management software market, provides managers and project managers with a plan and accompanies you in nine steps to the right decision.
Enterprise software implementation is a complex task for managers and team alike. The purpose of a software implementation is to successfully implement a new software, such as a project management tool, to improve business results, increase efficiency and productivity. What are the implementation strategies? Which strategy is suitable for which situation and for which purpose? What factors influence which strategy is the right one? With this knowledge, you as a responsible person in public administration will lead your software project to success.
Get an overview in a simple way: We compare 11 of the most popular and best project management software solutions. Are you looking for project management software for agile working digitally, a functional giant for government or public administration or a platform that is well suited for various tasks in multi-project management? Start here on site, discover the market and compare BCS with factro, Wrike, awork, InLoox, Trello, Asana, Jira, Monday and other PM tools.