Presentations
Get to know Projektron BCS - Whether via web conference or on a presentation day near you
We offer you customized presentations and individual consulting on all aspects of Projektron BCS.
---
Online presentation - Get to know Projektron BCS individually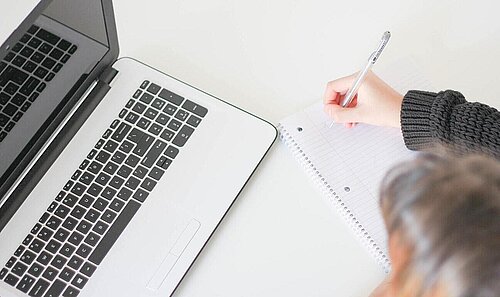 Would you like to get to know Projektron BCS via web conference? No problem! All you need is an Internet connection, about 90 minutes of time and an appointment with one of our consultants. We will introduce you to the functionality and work areas of our web-based project management software and create a sample project together with you.
Of course, you can coordinate the contents of the online presentation with us in advance and set your personal priorities.
Following the online presentation, you will receive your own demo server. Here you can create projects on your own for 14 days and discover the functional scope of Projektron BCS.
Register right here!
Presentation days - Get to know Projektron BCS at our service locations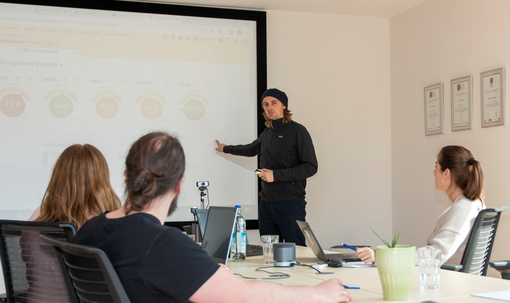 One of our experienced consultants is available to you for an individual two-hour meeting during our presentation days. There are usually four time slots per day which we will gladly reserve for you.
The agenda is tailored to your needs and you are invited to provide us with information in advance. In the personal meeting, we will focus on your questions and core issues and show implementation options for them in our project management software. Questions on integration of other systems or on configuration of Projektron BCS can also be discussed.
Later, we will gladly provide you with access to our online test systems.
This Projektron service is free of charge.
We are looking forward to getting to know you personally!
Presentation in your company
Would you like to involve your employees as early as possible? We present Projektron BCS directly in your company.
As multifaceted as the tasks and working methods in a company are, as complex are the requirements for project management software. To enable you to involve your employees in the system selection process at an early stage, we present our web-based project management software directly at your company.
We will also be happy to address any open or further questions and requirements. Register right here and let us know your questions and main topics in advance. In the "Further information" field, you can also tell us a preferred date for the presentation. We will contact you as soon as possible to coordinate all details.