Social commitment
We are committed to social projects on both a local and an international level.
As a family-friendly company, we are particularly passionate about providing support for children and young people.
---
Research and discovery at the Brückentin Youth Nature Conservation Academy
Children and young people from Berlin spend their vacations at the Youth Conservation Academy in Brückentin and use the location for class and daycare trips. Ecological and environmental education is a main focus of the association. Brückentin is surrounded by forest, meadows and water, away from roads and noise. The children build e.g. research centers in independent groups. Here they find out which animals live in the bathing lake, whether bats have moved into the tower or observe life in the insect hotel. They also discover exciting things in the laboratory with microscopes, build things in the wood and felt workshop, use the pottery or the bakery and try out beekeeping. They explore the surroundings with canoes or bicycles. Following an initial donation in 2020, Projektron is again supporting the initiative with a donation in 2022. This will go towards a project planned for 2023 entitled "Sustainability - where do our clothes come from?".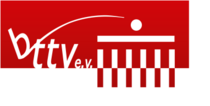 BTTV: Inclusive table tennis
In the future, Berlin will focus more on inclusion in table tennis and is building a hall for an inclusive performance center at the home base of the Berlin Table Tennis Association. Whether with slight disabilities or in a wheelchair - table tennis can be played by anyone who enjoys the sport. The BTTV encourages its members to focus more on inclusive training groups, for playing together with and against each other. The goal is to provide equal access to clubs and to create offers close to home for all interested parties. Projektron's donation will further promote this goal.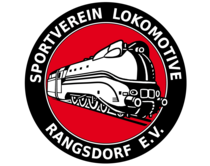 SV Lokomotive Rangsdorf: Team sports for all
The non-profit sports club Lokomotive Rangsdorf with its over 500 members is one of the largest sports clubs in the Brandenburg district of Teltow-Fläming. Through a diverse range of sports and exercise in 7 different departments, the club offers sports enthusiasts from young to old the opportunity to engage in sports. Starting with the youngest at the age of about 6 years in the handball minis to old age, such as in the gymnastics department. Or together at the table tennis. Volleyball players, basketball players, fistball players and strength athletes also find a home at Lokomotive Rangsdorf.
A Parent-Child-Cafe at the Arche Friedrichshain
At the Arche Berlin-Friedrichshain, 60 children and teens can be cared for daily in recreational activities. They get lunch, homework help and instrumental lessons and can keep themselves busy at children's parties, in the girls' club, with computer time and billiards, foosball and handicrafts. Excursions and sports activities are also offered. In the future, the Arche plans to support not only the children, but also their families, pregnant women and parents on parental leave. The goal is for families in the neighborhood to use the Arche as a place to meet, exchange ideas and find support in their life situations. Currently, a parent-child café is being set up, for which crawling mats for the very young are needed, as well as a fence to separate the room and toys for toddlers. Projektron supports this project with a donation.
Momo - Everything that moves children e.V.
The association has made it its business to help children with mobility impairments and to put a smile on their faces. Often there is a lack of aids, leisure activities that cannot be financed or advice. Momo promotes measures, initiates projects and draws attention to the topic with the magazines "Barrier-free" and "Momo - Mobility & Motion". Parents tell the story of their family with "special children". The association is committed to the integration and inclusion of these children. Projektron would like to support this work and therefore made a donation to the association in 2020.
ReDi School: offering prospects for the future
The ReDI School of Digital Integration is a nonprofit technology school that teaches digital skills. Free courses teach digital skills to IT-savvy people who don't have access to digital education or a professional network. To help people enter the workforce, ReDI also offers soft-skills and job application training. In addition to the Digital Career Program, ReDI also teaches computer courses or digital training to disadvantaged children and young people, as well as women without access, to show them future prospects and accelerate the integration process. The school also organizes networking events with companies from the tech industry. Projektron supports the school in 2020 with a donation.
VITA e.V. Assistance Dogs: Helpers on 4 Paws
The association provides people with physical disabilities with an assistance dog. The basis is a holistic concept, in which new ways of life are shown for people with disabilities and other illnesses, such as PTSD. A forward-looking approach that saves lives, gives new life and paves a positive path in life. The association is pioneering the training of assistance dogs for children throughout Europe and is certified according to internationally recognized quality standards. VITA provides individual assistance and promotes the social integration of people with disabilities. Projektron donated to the association in 2020.