Project management software in the electrical industry
Electrifying - Projektron BCS for companies in the electrical engineering and electronics industry
As the innovation engine of the industry, the electrical industry is actively shaping the digital transformation in the five lead markets of Industry 4.0, energy, mobility, health and buildings. Driven by technological progress, the electrical industry is moving faster than many other sectors. Manufacturing companies that do not want to be left behind by the competition need an ERP system that adapts just as flexibly as the market and thus the companies change. With Projektron BCS, you not only plan and control projects in the electrical industry according to your preferred project management method and your individual project guide, but you also optimize the business processes of your entire company.
---
What if your project management software...
➤ is flexibly adaptable to your methods, requirements and PM guideline?
➤ creates clear structures and clarity in complex multi-project management?
➤ enables you to react to resource bottlenecks at an early stage?
➤ actively supports you in scheduling and personnel deployment planning?
➤ allows you to record project effort directly on the project?
➤ provides you with reliable target/actual analyses and real-time project data?
➤ is low-effort in installation and maintenance & integrates seamlessly?
➤ provides a comprehensive "toolbox" for project communication?
➤ manages all your employees, resources, inventory items, suppliers and customers?
➤ makes collaboration with your customers more transparent and effective?
➤ lets you design your own controlling evaluations and reports?
➤ map the entire order process from quotation to invoicing?
➤ helps you to ensure your process and quality standards on a data basis?

"Depending on the project and customer requirements, we develop according to the V-model, Scrum or a mixture of both. Without Projektron BCS as a powerful and open-method project management software, the current project flow would not be feasible. Internally, we also maintain a project management manual as a guideline for our project management activities. We have already been able to automate very many of the processes recorded there thanks to BCS."
Jörg Klenke
Project Management & PMO, Systemtechnik LEBER GmbH & Co. KG, Schwaig
"Complexity arises from the high vertical range of manufacture, but above all from the interaction of a wide variety of activities in the departments, such as semiconductor and electronics development, precision mechanics and measurement technology. Projektron BCS provides, on the one hand, the possibility of standard-compliant processing of development projects according to the critical path method and, on the other hand, a "toolbox" for project communication that meets the needs of the most diverse departments. In addition, BCS integrates excellently into the existing software environment."
Dr. Robert Kormann
Head of Central Project Coordination, AIM Infrarot-Module GmbH, Heilbronn
Projektron BCS - Project management software for the electrical industry
Projektron BCS has already received several awards as ERP system of the year and also the Process Solution Award. The award was given not only for the diverse and open-method project management functions, but above all for its focus on process automation. BCS supports your company in the electrical industry in digitizing and largely automating internal and external business processes.
Meeting deadlines, reducing costs, creating synergies, achieving project and company goals - with Projektron BCS in the electrical engineering and electronics industry.
You would like to get to know BCS as software for the electrical engineering and electronics industry better? Take part in our free demo presentation now and start your non-binding test!
Why is BCS the ideal software for the electrical industry?
Projektron BCS is the ultimate project management software for companies in the electrical engineering and electronics industry of any kind:

Electrical Engineering
Electronics
Electrical Equipment Manufacturing
Power Electronics
Mechatronics
Systems Engineering
Automation
Consumer Electronics
Electric Vehicles
Electrical Power Engineering
optical hardware
computer hardware
Cyber Security

Why did the managers in the electrical industry choose the web-based project management and business coordination software and what were their most important selection criteria? To this day, they still rely on Projektron BCS, but what were the reasons for this decision?
"BCS supports us in all phases of planning and implementing our projects, enabling us to run smoothly. We can access real-time data and thus manage to keep our project data up-to-date even across locations."
Matthias Winterhalter
Head of Test Engineering VS Europe, Variosystems AG, Steinach, Switzerland

"We use Projektron BCS software throughout the entire project lifecycle, starting with the pre-project phase, followed by bidding and project processing, and ending with invoicing. In project processing, we use different tools in BCS depending on the project complexity. In any case, time or activity recording is a central component in every project. Therefore, we use BCS consistently in all our projects."
Franz Essl
IT Administrator, Bitter GmbH, Sierning, Austria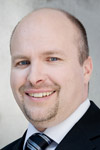 "Our employees now know on a daily basis which tasks are assigned to them. We can see exactly which parts of a project have already been completed and how much budget is still available. In the meantime, we use the Projektron software for our time recording and performance records, project management, resource planning including vacation and sickness management, as well as for invoicing and expense reporting."
Dr. Sven Kleiner
Member of the Board, :em engineering methods AG, Darmstadt
"Projektron BCS is our platform for the timely recording of project efforts. With the software, we have an overview of our projects at all times. Reporting is largely automated by Projektron BCS. This leaves more time for the essentials: project work. A big plus is the browser-based operation, because installation and maintenance are thus limited to the server."
Dieter Schmidt-Bätz
Head of Project Management, Herkules-Resotec Elektronik GmbH, Baunatal
"Projektron BCS emerged as the winner from our selection process because the software was the easiest to use compared to the competitors. We were also convinced by the fact that installation with BCS was self-explanatory, so we didn't need any extensive training."
Uwe Wilhelm
Managing Director, PEAK System Technik GmbH, Darmstadt
"BCS is used today in the entire project management, and in particular in time recording, leave management and in the evaluation of the individual projects. In addition, resource planning and the ability to monitor the entire course of the project at any time are important to us."
Dr. Lutz Jänicke
Product & Solution Security Officer, PHOENIX CONTACT Cyber Security AG, Berlin
"Projektron BCS covers our wide spectrum. Since we have been implementing our project work with BCS, project management is perceived differently in our company. Scheduling, hourly billing, task assignment and team scheduling are just a few important functions that make working together more transparent. In the weekly project manager meeting, BCS has become the measure of all things."
Mirko Wittek
Senior Manager Business Applications and Processes, Leadec Automation & Engineering GmbH, Hoyerswerda
"We no longer wanted to maintain our projects using an Excel list, but instead wanted to map complex project planning with effort, employee deployment and scheduling. Over the years, we have established BCS in various departments and areas of our company and manage cross-departmental project planning. We use the ticket system internally for requests in IT, among other things, and now have a good overview, great tracking and good evaluations."
Nina Belau
Project Management Central Development, Viscom AG, Hannover
First-hand experience:
User reports from companies in the electrical industry that have been successful with Projektron BCS for years
The advantages of Projektron BCS as software in the electrical industry
To ensure that all components are available at the right time in tightly timed product development cycles and the dynamic development of the entire electrical industry, it is not only the internal organization that is crucial, but above all the complex network of relationships with a network of different suppliers and customers. With Projektron BCS, you make all information available centrally and up-to-date for all stakeholders by creating a perfect image of your internal organization and your external relationships and making any information available at the right place.
| | |
| --- | --- |
| | You plan your projects in Projektron BCS according to your individual project management guidelines. BCS supports agile and hybrid methods in addition to classic project management standards (waterfall model, GPM/IPMA, PMI, V model PRINCE2). Once you have created a project, you can save it as a template and use it as a standard for future planning. |
| | You map your processes in BCS with integrated workflows and checklists or with the BPMN module for business process modeling. You can flexibly define and automate processes for all your project and business activities, for example complex inspection processes, production processes, invoice works, procurement and purchasing processes or even release processes for vacation requests, etc. BCS informs each person responsible for a process step what they have to do and by when. |
| | You manage your customers, suppliers, service providers and contacts centrally with the CRM function of Projektron BCS. Once created, the communication history for each stakeholder is stored here, and contracts, offers, invoices, documents, data on joint projects and appointments are linked to the respective person or higher-level organization and made centrally accessible. |
| | Your internal organization is completely mirrored in BCS, both the organizational structure of your company with all locations and the project organization. Employee information is stored in digital personnel files with function, skills, areas of responsibility, departmental affiliation, working time model, payroll information and vacation management and made available for resource planning. |
| | Your assets, means of production, machines and other inventory items are also recorded in BCS, linked to associated contracts and documents and can thus be scheduled as material resources in projects. |
| | You centralize your communication with BCS. You can import and record any task in BCS using the mail import and CTI interfaces. With project tickets, you can assign specific tasks and collaborate across locations worldwide thanks to the multi-language capability. All communication of ticket agents and representatives as well as the recording of working hours on tickets flow into the superordinate project. You can use the full functionality of tasks, tickets, workflows with checklists and deadlines in BCS to support the planning of your external project communication. This allows you to plan project communication as an integral part of the entire project from the very beginning. Through the guest licenses, which can be flexibly defined by means of detailed rights assignment, you can include external stakeholders and give them a direct insight into the project progress or even grant them a say regarding certain views and aspects. |
| | You upload your documents directly to tasks or appointments. Documents are stored in a uniform filing structure so that they can be found again. Authorized employees always have access to relevant information from anywhere. Team collaboration is facilitated because all members have access to the latest document version and changes are traceable. There are no more duplicates or outdated versions of documents. Search and filter functions facilitate knowledge transfer and research. |
| | Not only do you organize and manage your contracts in BCS, but you get a powerful tool for your entire contract lifecycle management (CLM). Link your contracts to people, organizations, tasks, workflows, project groups, projects, items in your inventory, offers, invoices or other contracts, or integrate them easily into work and approval processes. Use the integrated contract generator to create new contracts according to your individual requirements. |
| | Projektron BCS can meet your individual requirements in terms of functional scope, mapping of your business logic and corporate language, right through to corporate design, by means of high-level customizing options. |
Efficient communication processes and the immediate availability of all relevant information and materials are the keys to keeping development and production costs as low as possible in your company in the electronics industry and reliably meeting deadlines in your product development cycles. Projektron BCS is your central platform on which all this information flows together and is intelligently networked.
"Today, it is impossible to imagine PEAK's work processes without Projektron BCS. When an employee arrives at PEAK in the morning, the first thing he does is take a look at the BCS calendar: Who is there? Which room is occupied? Is the EMC lab free? Or: Is a company car available? From the first moment, the employee has to ask around less. The information is simply there. That saves time and, of course, money."
Uwe Wilhelm
Managing Director, PEAK System Technik GmbH, Darmstadt
Projektron BCS is a tool that supports you throughout the entire project lifecycle, regardless of the method or standard used. BCS not only offers support for classic methods such as PRINCE2, GPM/IPMA or PMI as well as agile methods such as Scrum, but also all the necessary tools, functions and wizards to apply hybrid project management methods and industry-specific standards such as V-Scrum. BCS supports you with high flexibility and maximum customizability to map your individual project management requirements.
With the help of BCS you can get informative schedule and deployment plan overviews for research, development, investment projects in the electrical industry. BCS supports project managers in all phases of the project, from initiation and planning to controlling and closing. You can generate project proposals from ideas, compare them, and use BCS' PPM tool to compile project portfolios on different focus areas to decide which projects to implement.
BCS' multi-project controlling helps you keep track of all projects with their current status and resource utilization. With project-specific and cross-project evaluations, you can analyze not only planned and actual values, but also the remaining effort estimated by the individual project teams. The project team documents all efforts continuously and directly on the project and makes them available for invoicing at any time.

"Thanks to the effort tracking, BCS is an excellent tool for our PMO to budget both external and internal tasks. It also gives an overview at any time of how much effort goes into which tasks. During the course of the project, employees regularly compare the actual and remaining effort with the planned effort. In this way, any need for action is identified at an early stage and those responsible can seek discussions with the customer to identify the causes of any additional effort and take appropriate countermeasures accordingly."
Jörg Klenke
Project Management & PMO, Systemtechnik LEBER GmbH & Co. KG, Schwaig
"The changeover to BCS went smoothly and was also met with a high level of acceptance within the team. In addition to the Scrum Master and the Product Owner, our team consists of seven other employees. These roles, which are common in Scrum, could be mapped well via the user licenses and roles in Projektron BSC. By using a uniform tool for Scrum planning and controlling, the planning and review meetings run more efficiently. The overhead for recording working hours or booking on individual sprint tasks is reduced for each team member."
Thomas Hintze
Software developer, Freyer & Siegel Elektronik GmbH & Co. KG, Mühlenbeck
Projektron BCS is a web-based project management software that enables your company's development or production teams in the electrical engineering and electronics industry to collaborate efficiently, regardless of location. Through integrated collaboration tools and central access to projects and documents, the software enables seamless connection of all project participants on one platform.
This collaboration is internationally barrier-free, as the system supports multiple languages and currencies. This allows teams in different countries to use their preferred language and currency; for example, your German site can work in German and bill in euros, while your development service provider in Budapest uses the Hungarian user interface and currency. Projektron BCS offers a total of ten different language versions.
Using a simple web browser, your employees can access Projektron BCS from anywhere. Thanks to browser-based access, a suitable license structure and detailed rights management, not only internal teams from different development and production locations, but also customers and external project staff can be actively involved in project work. Project participants with the appropriate rights can access the same central database regardless of location and keep track of tasks, deadlines and schedules.
The integration of your customers creates transparency and informs them about the current status of the project work as well as resources, efforts and costs. Direct communication via BCS can accelerate approval processes and lead to trusting teamwork, which in turn saves time and money for everyone involved.
Ticket system in BCS - Versatile for task assignment and external communication
The ticket system in Projektron BCS opens up several options at once:
| | |
| --- | --- |
| | Customer communication and communication with external service providers and project participants |
| | Internal task allocation and work organization within the scope of project tasks and line activities (Kanban board) |
| | Flexible task- and project-related effort recording for precise billing |
| | Exchange and documentation of communication within the scope of collaboration (also across locations) |
| | Change managementvia open items and tickets in which you escalate releases and changes directly to the steering committee. |
Not only can you document your entire communication process on a ticket and attach documents required for processing a task, but you can also directly record the processing effort.
"Projektron BCS makes it easier for us to work with customers, both in the project area and in the support area thanks to the external ticket system. The system is so flexible that we can transition from project business to service/support without much friction. Vacation/FTE planning and also time recording in the same system are a great added value and make our employees' work easier."
Markus Ducke
Service/Support Manager, Thum + Mahr GmbH, Monheim am Rhein
Quality management: sources of error dry up
With Projektron BCS, you can easily check your quality management through a variety of evaluation options and the use of the ticket system and gain important information, such as identifying frequently occurring product errors. Standardized checklists enable you to map known error sources and efficiently support your employees in improving quality. Projektron BCS offers proven inspection methods at numerous points, such as in projects, tasks, workflow steps and milestones.
Quality management plays an important role, especially for ISO 9001 certified companies, for which Projektron BCS templates, checklists and workflows provide efficient support. The program can be flexibly adapted to your company's processes and workflows.
By documenting the course of the project in Projektron BCS, you can easily and quickly save valuable experiences in the appropriate remark fields. In this way, you can already contribute to well-founded process analyses during project work and promote continuous quality improvement.
Product management with BCS
In the "Products" workspace of Projektron BCS, you can organize your products in a hierarchical structure of product structure elements. This hierarchy can be as deep as you like and is visualized by a graphical network diagram. The hierarchy includes related products by predecessor-successor relationships and represents them by hierarchies. In addition, custom relations can be represented. If you click on a product, you can open a detailed view in which the predecessor-successor relationships are even more clearly visible.
Transparent performance: reports
When collaborating with external business partners, your company in the electrical industry benefits from the customizable reports you can create in Projektron BCS: A project preparation report, for example, creates a common project understanding, while effort reports on projects and tickets increase transparency and secure the trust of your clients and customers.
Would you like reports that are precisely tailored to your company? Thanks to the interface to the open source report designer BIRT, you can design completely individual reports. You want to provide your customers with regular reports? You can create project status reports with statements on the current production status, the stability and quality of the project results, risk assessment and deviations from the original planning at the push of a button using the reporting function in BCS. You can do this efficiently using report orders with an integrated e-mail function: In the ergonomic wizard, you create all the required information on the report, output interval and recipient once, and Projektron BCS takes care of everything else for you automatically.

"Looking back, we can say that choosing Projektron BCS was the right decision for our company. For us as a project-oriented technical service provider, BCS is the optimal tool to successfully implement demanding design and development projects for or together with our customers. Our internal activities and processes are optimally supported and our company's further growth is facilitated."
Franz Essl
IT Administrator, Bitter GmbH, Sierning, Austria
"BCS is also important for the project managers, who evaluate the ongoing projects and keep the customers informed about the status. Reporting has become much easier since we started working with BCS. At PEAK, we place particular emphasis on the ticket system and milestones. All of this together leads to much greater transparency for us and for our customers. It has also significantly improved our resource planning."
Uwe Wilhelm
Managing Director, PEAK System Technik GmbH, Darmstadt

"Not only during project execution and for internal project controlling BCS provides more transparency, but already during the planning phase towards the customer: Even the first rough planning can be shared with the customer via BCS. In this way, the entire procedure and also the estimated efforts and budgets become more comprehensible for our customers. If a customer also wants regular insight into the status of project progress and bookings during project implementation, this is no problem at all. Particularly with regard to this transparency towards the customer, I can expressly recommend Projektron BCS to other companies in our industry for project management."
Jörg Klenke
Project Management & PMO, Systemtechnik LEBER GmbH & Co. KG, Schwaig
Projektron BCS offers your company in the electrical industry the opportunity to model your individual production, sales and business processes with the BPMN process designer. As an internationally recognized notation standard, BPMN is a central component of business process management and enables you to visualize and optimize your business processes and workflows. Furthermore, it creates more transparency about the processes within your company and towards potential customers.
BPMN processes enable you to assign tasks in a transparent and clearly defined manner in teamwork and in collaboration across departmental boundaries, hierarchical levels and locations.
Typical use cases for BPMN processes are: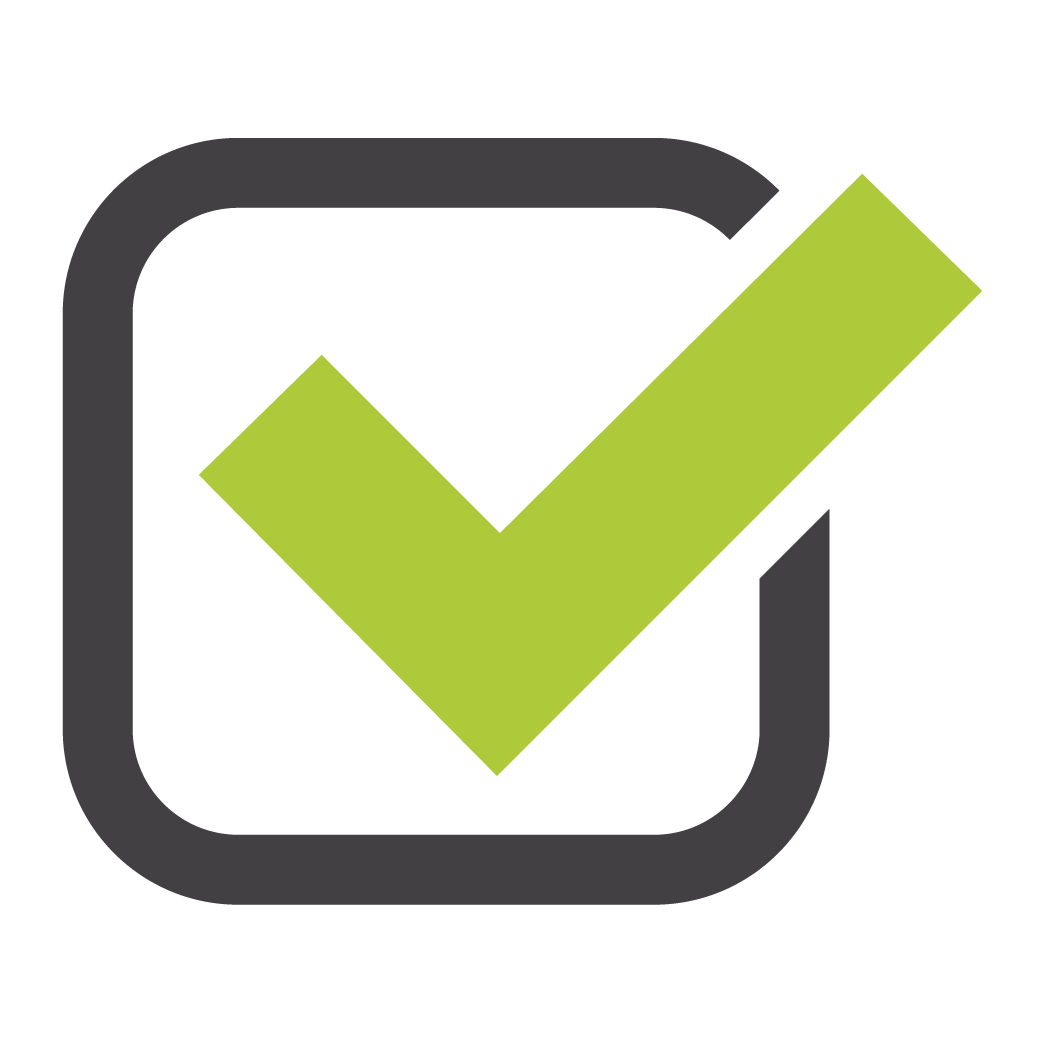 complex verification processes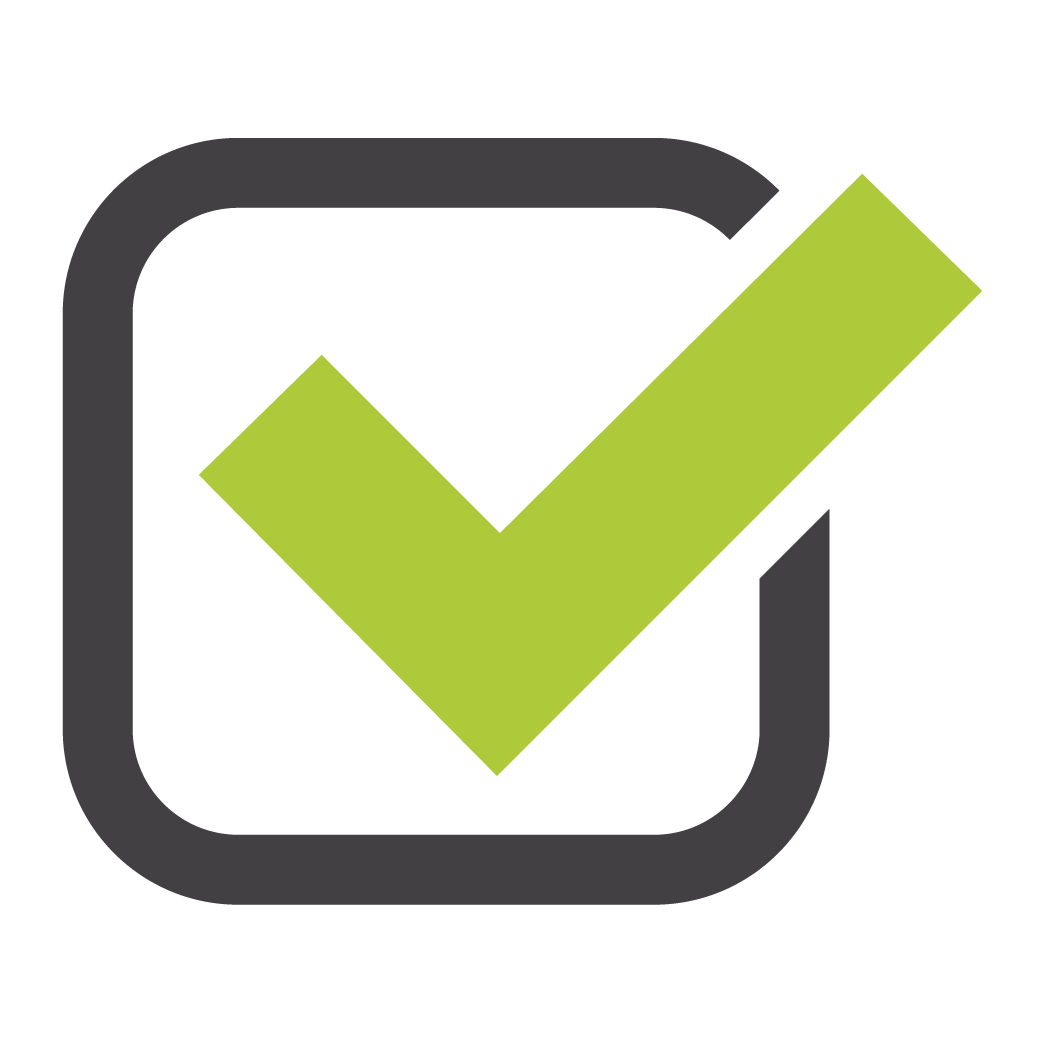 invoice workflows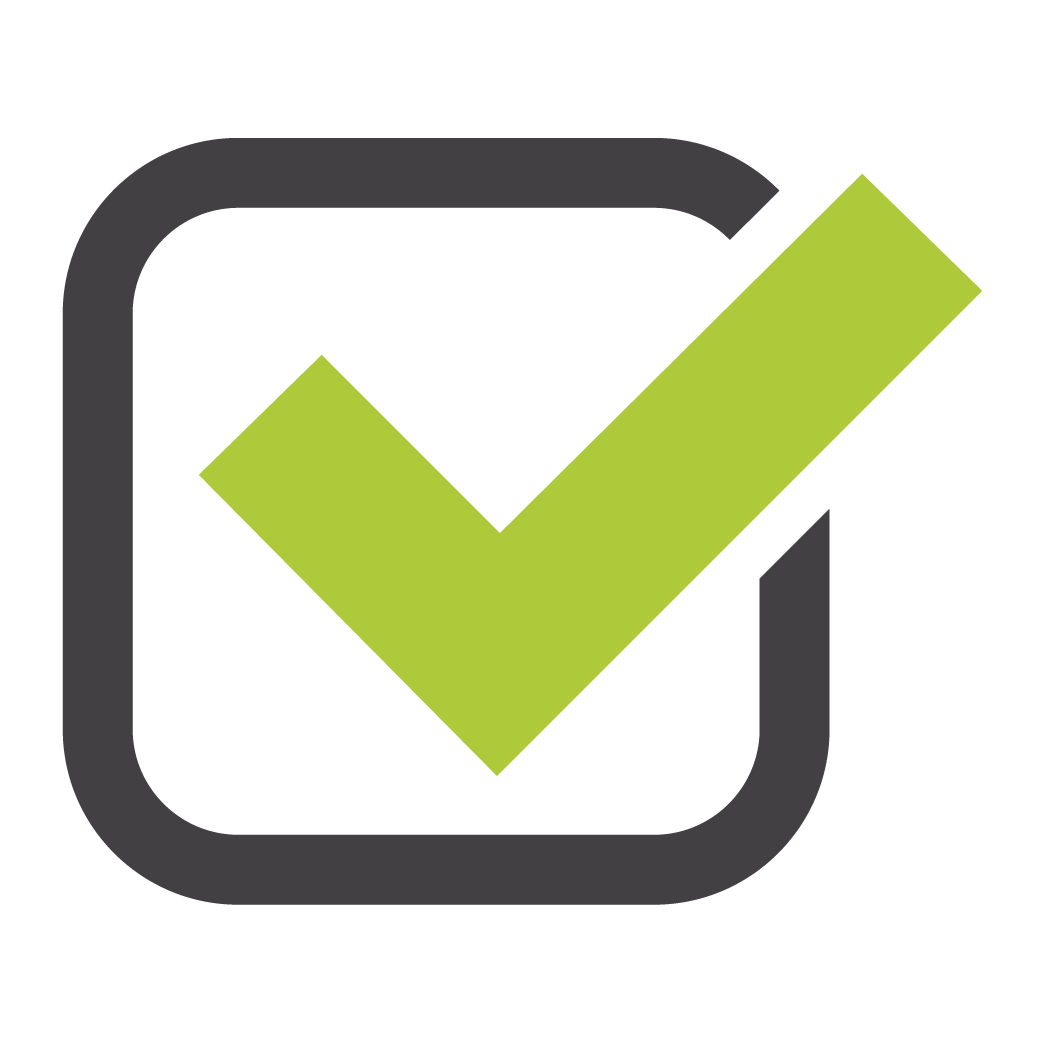 procurement processes/purchasing processes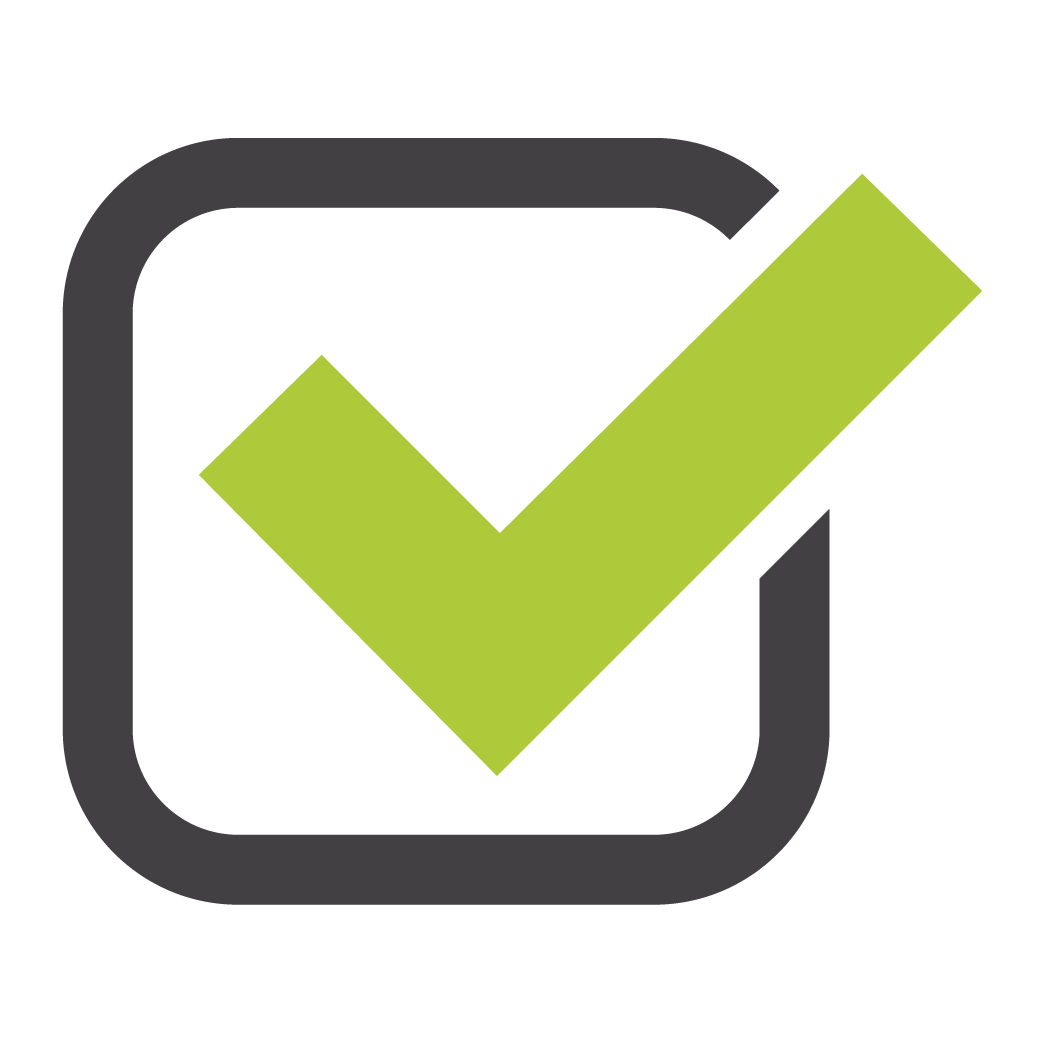 approval processes with approval workflow (vacation request, request for business trip, home office, time off compensation, expense reimbursement, etc.)
Projektron BCS supports business process management with the BPMN Designer, with which you can design, model, execute, monitor, document, evaluate and optimize processes. In the process, often repetitive business processes and workflows can be automated. The BPMN Designer enables every employee to keep track of when they need to complete which task and how they contribute to the overall goal.
BCS in the SaaS model or via license purchase - you decide!
Projektron BCS was developed as a central tool that supports all important work processes from offer to invoice in your electrical engineering company - not just project work. It is flexibly scalable and, thanks to a wide range of customization options, offers simple and needs-based integration into your requirements.
Projektron BCS is modular, which allows you to assemble your individual ERP software for your company in the electrical industry, module by module. You only pay for the functions that you really need and use. At the same time, your system remains updateable and flexible, so you can integrate enhancements quickly and easily.
Choose freely between the on-premise and the SaaS (coud) Variants of BCS. Projektron BCS has been developed and continuously enhanced by Projektron GmbH in Berlin since 2001. You can expect four new releases per year. As a German provider, we host your data in Germany according to the highest data protection and security standards.
---

"In the BIRT report designer, our project management team - after appropriate training by Projektron - also designed its own project profile and project status report. Furthermore, Systemtechnik LEBER has had additional controlling evaluations programmed by Projektron - for evaluating the rate of paid hours of our employees. In addition, our project management team has created various checklists for the area of occupational safety as well as for the various quality gates in the projects."
Jörg Klenke
Project Management & PMO, Systemtechnik LEBER GmbH & Co. KG, Schwaig
"Personnel planning as well as hourly bookings have been completely transferred from Excel to BCS. Interfaces to our time recording/absence software and to our main ERP system are being planned. Thanks to BCS, we have managed to get a good overview for everyone involved in projects. Our requirements were implemented quickly and conscientiously by Projektron's support team."
Nina Belau
Project Management Central Development, Viscom AG, Hannover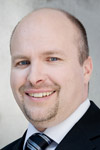 "Before deciding on project management software, we compared various solutions. Projektron BCS proved to be the one that best met our requirements - and offered a very attractive price-performance ratio. With BCS, our internal and external projects can be mapped 100 percent; the software adapted to us, not the other way around."
Dr. Sven Kleiner
Member of the Board, :em engineering methods AG, Darmstadt

"BCS was able to convince us with its focus on projects, the best coverage of our requirements, the good price-performance ratio and the modern web interface. After the decision, we planned the implementation together with Projektron. Several joint workshops were held to define the configuration, specify necessary adjustments and plan the transfer of inventory data. Here, we had a competent and committed technical account manager from Projektron at our side, who helped us to set up BCS in the best possible way for our requirements."
Franz Essl
IT Administrator, Bitter GmbH, Sierning, Austria
Discover Projektron BCS in a non-binding and personal demo and start your free test phase!
---
References: These companies from the electrical industry already rely on Projektron BCS
Are you convinced by the use cases and experiences of electrical engineering and electronics companies with BCS? Then arrange your free demo presentation now and start the test phase without obligation.
Would you like to learn more about software selection and software implementation?
Enterprise software implementation is a complex task for managers and team alike. The purpose of a software implementation is to successfully implement a new software, such as a project management tool, to improve business results, increase efficiency and productivity. What are the implementation strategies? Which strategy is suitable for which situation and for which purpose? What factors influence which strategy is the right one? With this knowledge, as the person responsible for project management in the electrical industry, you will lead your software project to success.
Get an overview in a simple way: We compare 11 of the most popular and best project management software solutions. Are you looking for a project management software for agile working digitally, a functional giant for project management in the electrical industry or a PM software well suited for various tasks in multi-project management? Start here on site, discover the market and compare BCS with factro, Wrike, awork, InLoox, Trello, Asana, Jira, Monday and other PM tools.
If your electrical engineering company is about to select project management software, you probably don't know where to start looking for the right PM tool for you. The jungle of international and national vendors, software and tools may seem deep and impenetrable at first. This guide paves your way phase by phase through the project management software market, provides managers and project managers with a plan and accompanies you in nine steps to the right decision.