Reporting
Meeting the demands with your reports
Current figures, facts and data prepared precisely and clearly: It doesn't matter if it's a standard report or an individual design – with Projektron BCS your reporting will be done according to your needs.
---

Gesine Chatfield
Head of Information Technology, IQTIG, Berlin
"We use BCS to standardize our internal reporting and also to extract data for external parties and then prepare it outside BCS. This allows us to access up-to-date data quickly and easily, providing our clients with overviews in the form they need them."

Dr. Hartmut Pohlheim
Managing Director, Model Engineering Solutions GmbH (MES)
"We export our marketing and project metrics for evaluation in MS Excel and other analysis tools. We use BIRT to create and export reports for various statistics."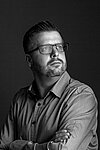 Mirko Richter
IT Services & Head of Applications, Stämpfli AG
"An essential feature of BCS for us is reporting. With the software, we can create and analyse various reports to monitor and evaluate the performance of our projects. For example, we can track the progress of projects, monitor resource consumption and check the status of individual tasks."

Jörg Klenke
Project Management | PMO, Systemtechnik LEBER GmbH & Co. KG
"If a customer also wants regular insight into the status of project progress and bookings during project implementation, that is no problem at all. Especially with regard to this transparency towards the customer, I can explicitly recommend Projektron BCS to other companies in our industry for project management."
Günther Schrammel
Managing Director, NTS Retail
"With Projektron BCS, many internal processes could be optimized - such as detailed project controlling and more flexible reporting. But we also appreciate the transparent and user-friendly application of BCS."
At the touch of a button: Standard reports
With just a few clicks, you can easily generate a large number of Projektron BCS standard reports for projects and companies.
With progress reports, status reports and cost reports for projects and complete project groups, you provide project managers and multi-project managers with the solid foundations they need to take decisions.
Your company also benefits from Projektron BCS standard reports in cooperation with external business partners: The project preparation report contributes to a common understanding of the project while proof of project and ticket expenses increase transparency and secure trust.
Even personnel billing is supported by Projektron BCS reporting – for example with expense reports and time recording.
For each Projektron BCS standard report, you have additional options with which you can, for example, adjust the assessment period in accordance with your needs.
Typical file formats: The choice is up to you
Whether it's Microsoft Word or Microsoft Excel – whether it's PDF or HTML: In Projektron BCS, you decide in which of the common formats and with which reporting tool your report is generated.
Report orders: automatically generated – sent on time
You want to regularlyprovide certain people with reports? With report orders with an integrated e-mail function, Projektron BCS can help you meet such requirements in a particularly efficient way. Using the handy wizard, you create all the necessary information regarding the report, the release intervals and recipients just once and then Projektron BCS takes care of the rest – completely automatically.
A perfect fit for content and design: Individual reports
You want reports that are exactly tailored to your company? Thanks to the interface with the Open Source report designer BIRT, standard reports in Projektron BCS can be adjusted to your needs and completely new report types can be created.
This is because Projektron BCS data sets can be referenced in BIRT report templates in nearly any way you'd like and can be issued as text, lists, tables or as graphics. Even the layout of your reports can be customized for your company using BIRT report templates.
Once they are integrated into Projektron BCS, you can create reports as simply and conveniently with your own BIRT report templates just as you would with Projektron BCS standard reports.