Project management software for agencies
BCS is the all-in-one software solution for your complete project and agency management
Projektron BCS simplifies and optimises all of your agency's business processes, creates transparency and makes data tangible for your team and your customers. Our agency software and project management solution networks all of your agency's internal and external work processes, from customer acquisition and proposal creation to project planning and project management to invoicing, sales reporting, personnel management and time recording, and ensures a consistent workflow.
Use your resources in a value-adding way - with Projektron BCS.
---
Are you looking for an all-purpose solution?
➤ Are you looking for an all-in-one agency software that maps all your individual internal and external processes?
➤ You want to keep an eye on all projects and their status and never miss a deadline again?
➤ The software should flexibly adapt to your methods and project processes, not the other way round?
➤ You want perfect organisation and more transparency, from which your employees and customers benefit?
➤ Despite its wide range of functions, your agency software should be intuitive to use without lengthy training?
➤ The software should be quickly ready for use, low-maintenance and cost-effective?
"Projektron BCS was a real stroke of luck for us. In 2016, we were looking for software that would support our multi-project management. We found the all-in-one solution suitable for every purpose for our company!"
Ralf Junge
Head of PMO, Sandstein Neue Medien GmbH, Dresden
Projektron BCS - The business coordination software for your agency business
Projektron BCS is not only an all-purpose weapon for your agency's internal project management, but also a business coordination software that supports all of your agency's business and organisational processes - from customer management to personnel management, quotation and accounting to working time recording.
All your work processes, your teamwork and your client relationships benefit!
Would you like to get to know BCS better? Take part in our free demo presentation now and start your non-binding test!
Why is BCS the ideal project management software for agencies?
Numerous well-known agencies already rely on our web-based project management and business coordination software Projektron BCS.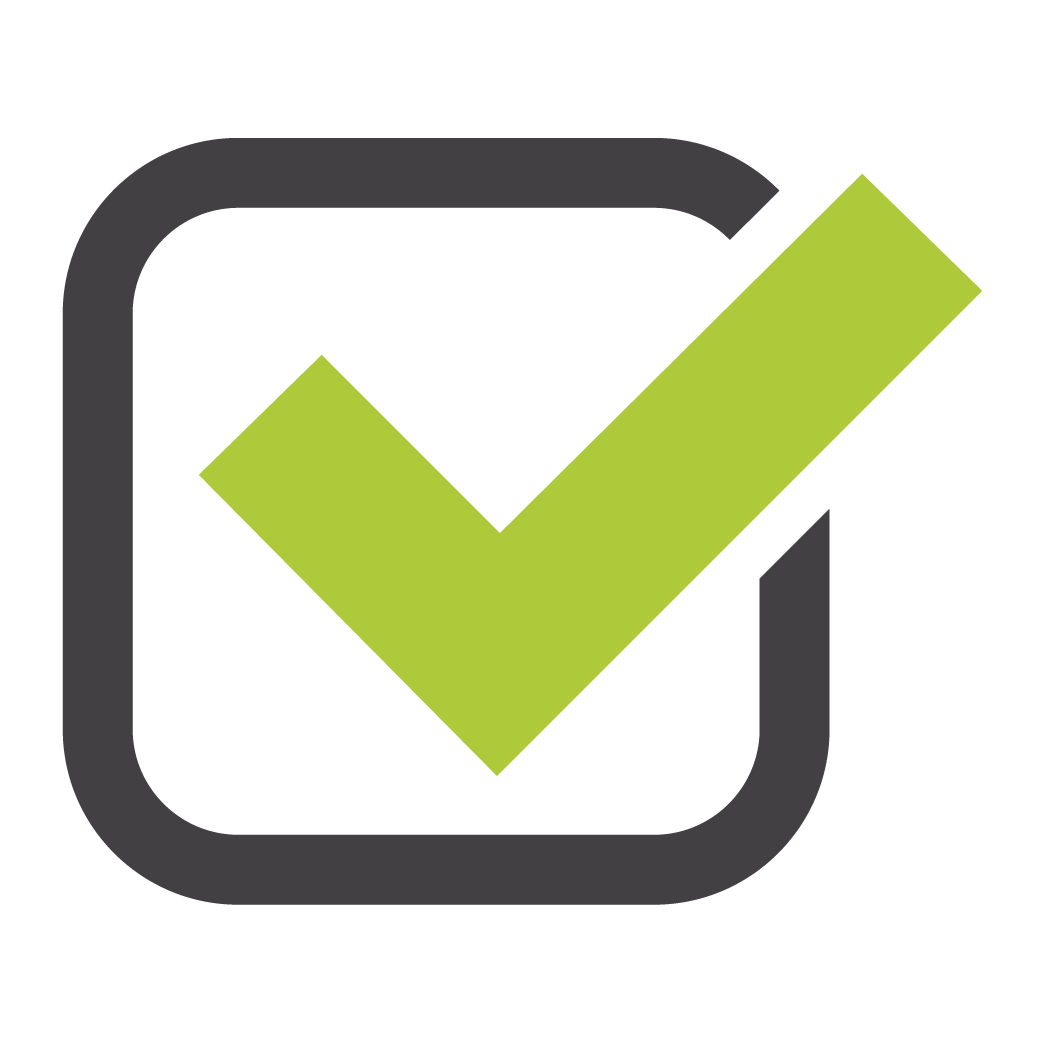 Software agencies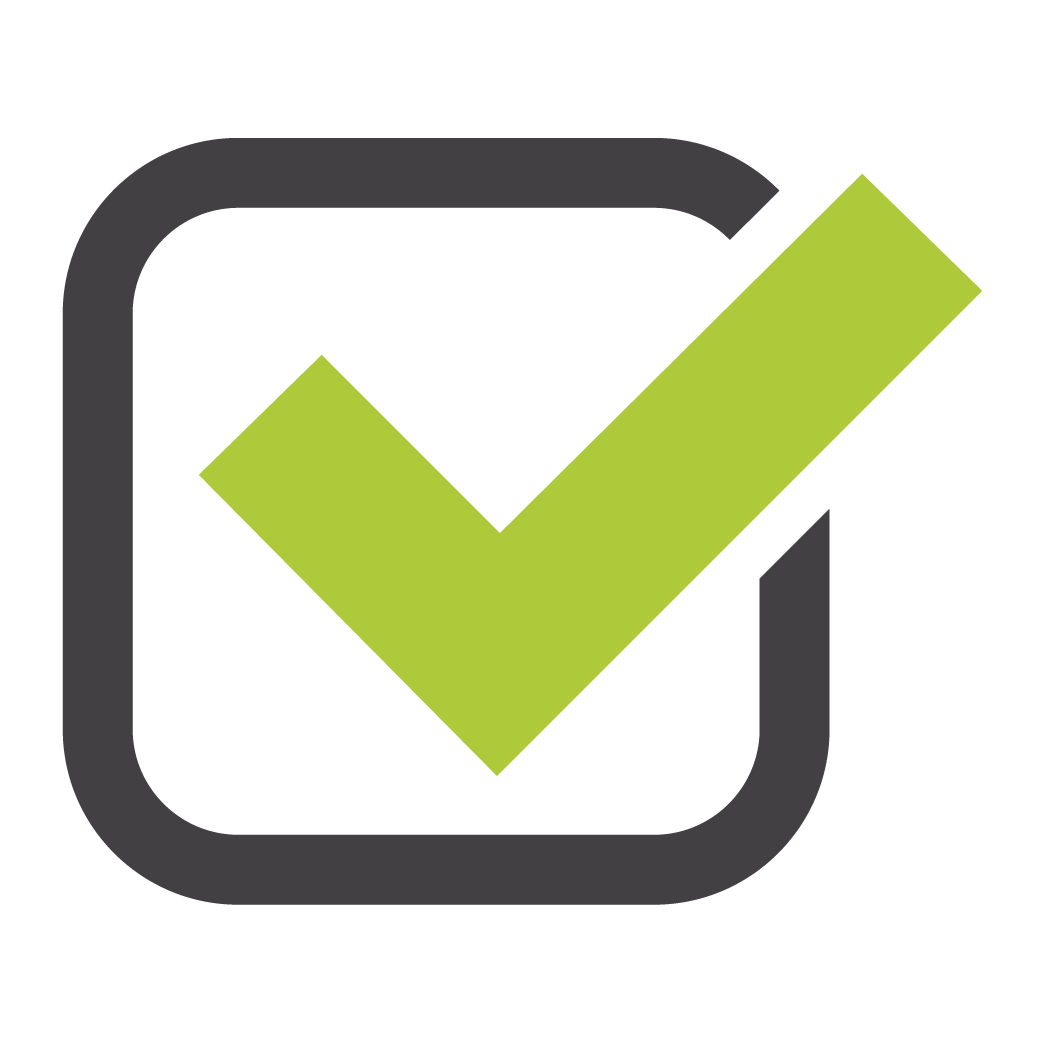 IT agencies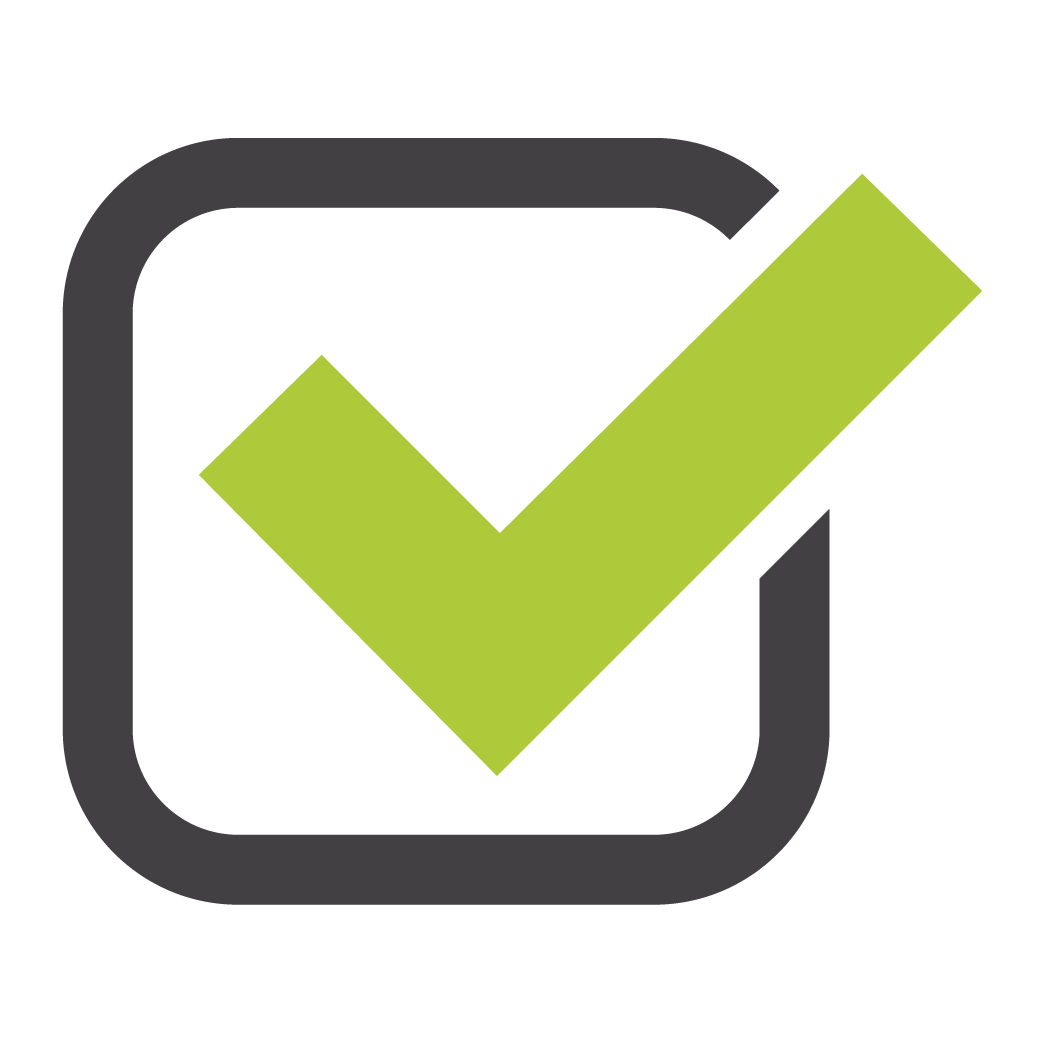 Marketing agencies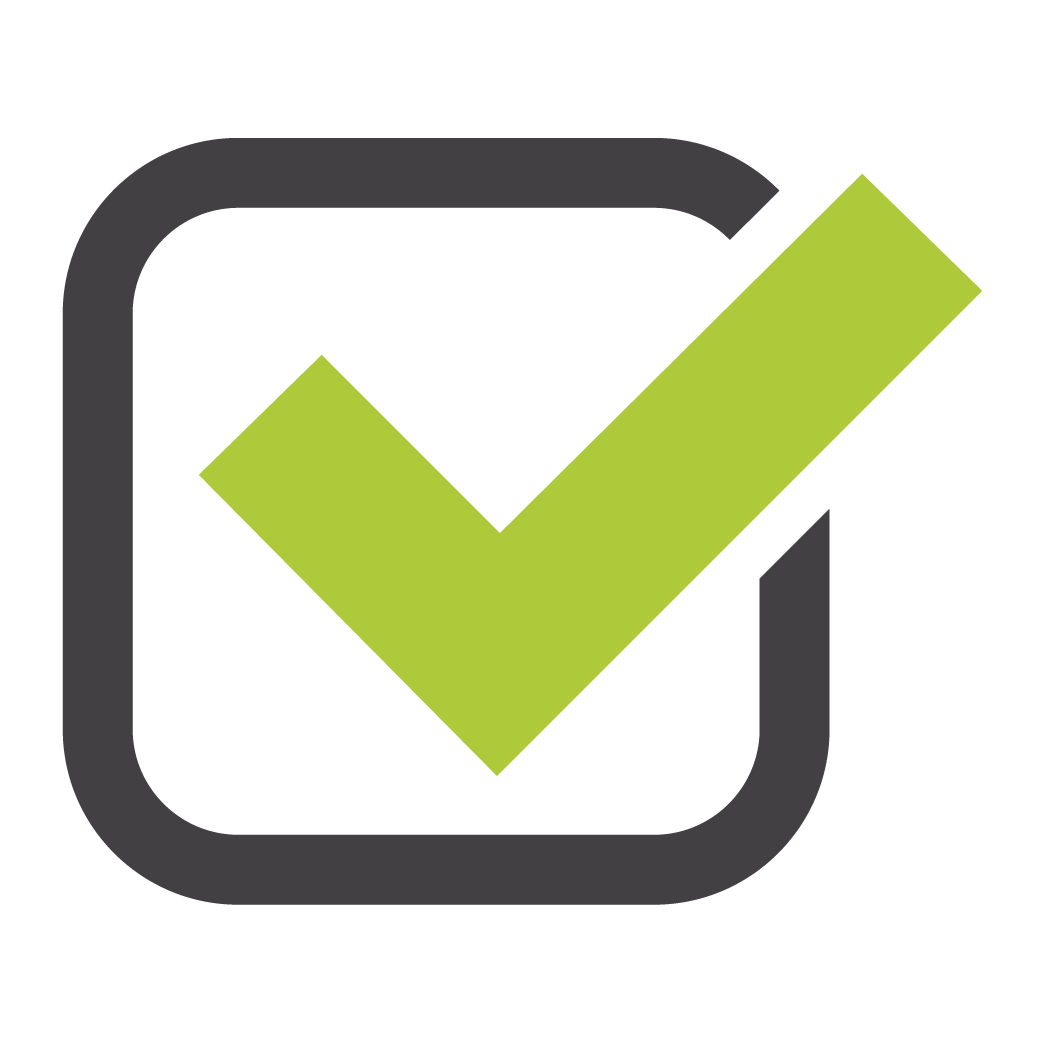 Design agencies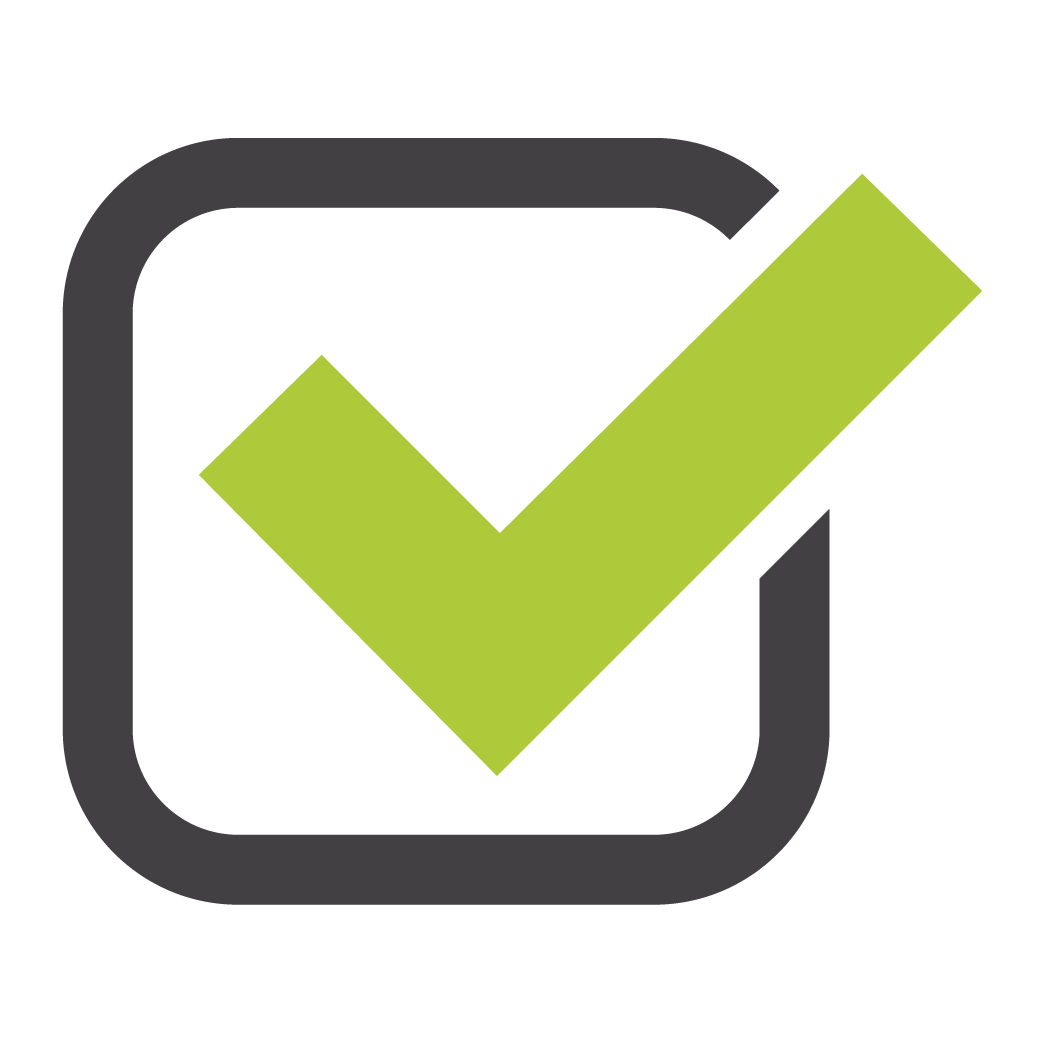 Media agencies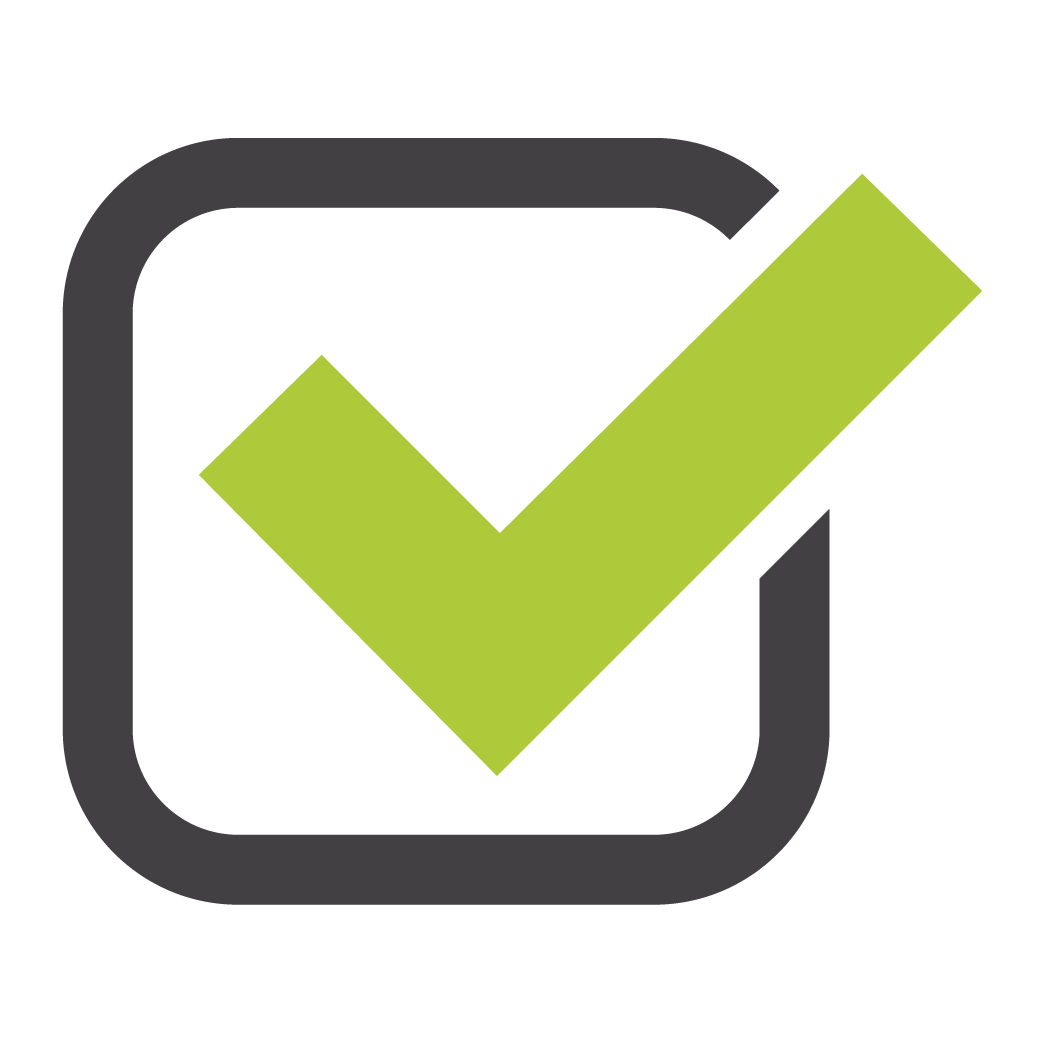 PR agencies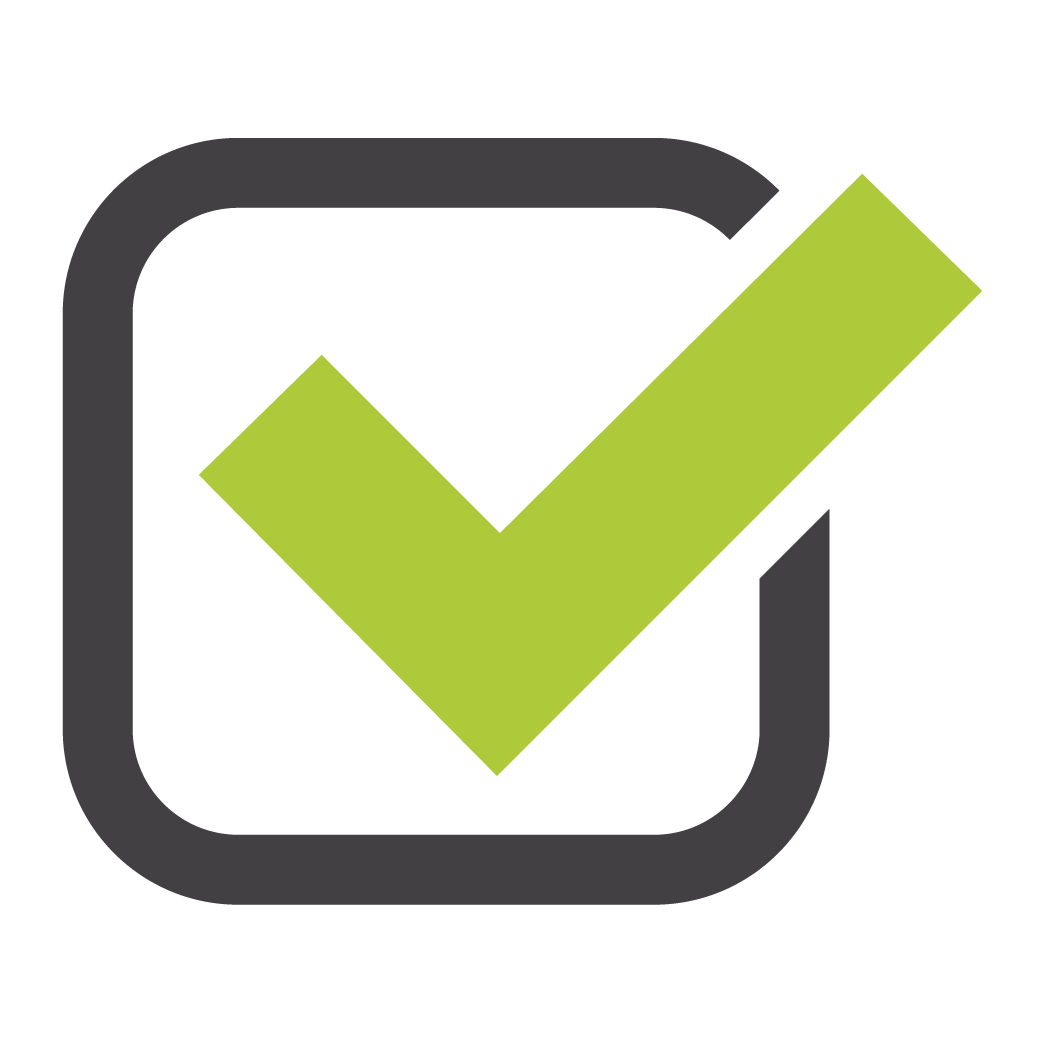 Advertising agencies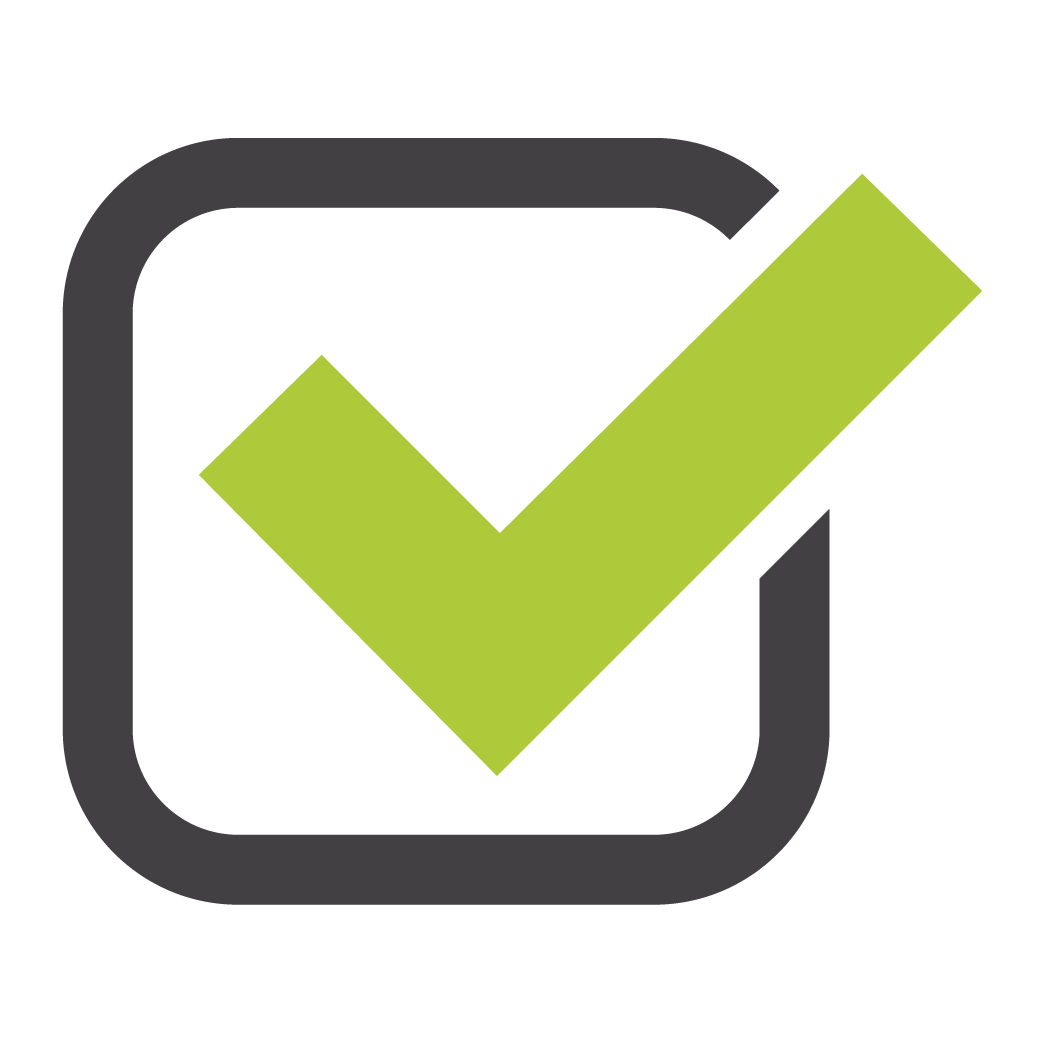 Digital agencies
For users of all these and several other agency types, the web-based project management and business coordination software Projektron BCS is the best choice.
What was important to them in the selection process and why do their teams still rely on BCS today?

"Projektron BCS is not only used as a project management system at spheos, but is also used far beyond that as a tool for the comprehensive management of our customer relationships. In this bandwidth, the software has proven itself very well at spheos!"
Stefan Thomé
Managing Director, spheos GmbH, Munich

"As a Projektron customer from the very beginning, Pinuts relies on Projektron BCS for project management and project organisation, among other things - the software supports the agile approach and makes it transparent. Thanks to the numerous additional functions of Projektron BCS, such as time recording, holiday and expense management, quotation and invoicing, almost all processes of our work can be handled in one central application."
Tilman Issing
Founder & Managing Director, Pinuts digital thinking GmbH, Berlin

"Our customers measure us by our performance in terms of quality, adherence to deadlines, cost adherence and cooperation. In all four areas, Projektron supports us in delivering the required top performance. Whether in the office, at the customer's or in the home office - we have access to project, employee and customer data at all times. From acquisition to invoicing - with Projektron we always keep an overview!"
Christina Arnold
Management, dito! GmbH, Erlangen
"We have been working with Projektron BCS since 2006 and today we use almost all modules and functions of Projektron BCS: we started with project planning, project controlling, time recording and the ticket system, and now we also use BCS for automatic invoicing and for our CRM including the CTI interface. Especially the CTI interface is something we wouldn't want to do without in our everyday life: just click on the phone number of a contact and the conversation starts and you can record relevant things in a phone memo right away."
Robert Klauser
Managing Director, infomax websolutions GmbH, Grassau

"As a non-profit climate protection agency, we use Projektron BCS as a central solution for our project-based work. The wide range of our tasks is very well accommodated by the tool's broad functionality. Whether it's managing customer data, a uniform project structure, knowledge management or personnel information - our managers have quick access to relevant information and particularly appreciate the holistic approach."
Moritz Albrecht-Schoeck
Head of Service Centre & IT, Klimaschutzagentur Region Hannover gemeinnützige GmbH
"With Projektron BCS, we have taken a step in the right direction. Its functional diversity, flexibility and evaluations at the push of a button pay off every day. The advantages of using Projektron BCS are obvious: Time recording is a central component of our invoicing, contribution margin accounting and pre- and post-calculation. We can therefore react very quickly to deviations and optimise workflows."
Andreas Weis
Managing Director, Newsfactory GmbH, Augsburg

"With Projektron BCS, we have achieved a higher level of professionalism. From the evaluations we can see who our really valuable customers are and where the effort is less worthwhile. After only three months, the software had already recovered the money it cost us to purchase it. When I see the advantages Projektron BCS has brought us, I regret that we didn't introduce the programme three years earlier. That's the conclusion I can draw from our work with the project management software."
Jan Schreiber
Managing Director, cionix GmbH, Falkensee
"With Projektron BCS, we have taken a step in the right direction: The flexibility and functional diversity of the software pay off. Even when things get heated up in various phases of a project, we keep a cool head, maintain the necessary calm and overview, both in terms of content and project key figures - an issue in which Projektron BCS already supports us and will additionally serve us well in the future."
Ender Özgür
Head of Software Factories, Neofonie GmbH, Berlin
First-hand experience:
User reports from agencies that have been successful for years with Projektron BCS
The advantages of Projektron BCS as project management software for agencies
In today's digital business world, efficient management of client projects is critical. Agencies working in digital marketing need reliable project management software to effectively manage content, client projects and business processes. Our Projektron BCS product offers all of this.
BCS allows your agency to keep track of your client projects from start to finish. It provides a central platform where all relevant project information is stored and organized. From content creation and billing of billable services to real-time analysis of budgets, BCS as project management software supports your agency in every phase of the project.
A key benefit of project management software is that it automatically generates reports. This saves time and allows your agency to provide your clients, on a regular basis, with a detailed report on the progress of the projects. By using this automated reporting feature, agencies can improve the visibility and transparency of their work.
In addition, the software integrates key digital marketing tools. It enables planning and analysis of editorial activities, such as social media activities, to measure the success of your creative content. Agencies can track the performance of their campaigns in real time and respond accordingly.
Management software lets you keep track of the budget for your client projects. Agencies can accurately manage the budget for each project and easily record billable deliverables. This ensures accurate billing and helps agencies optimize the profitability of their projects.
BCS as a project management software for agencies is a comprehensive solution to efficiently manage client projects. It simplifies processes, improves team collaboration, and enables agencies to impress their clients with meaningful reports and real-time data. With these tools, agencies can securely manage their creative content and optimize their marketing strategies to deliver impressive results and visible success for their clients. BCS ensures that your agency is on the right track and that you achieve your business goals,no matter what they are.
Projektron BCS supports your project work holistically: from the sales process to the preparation of offers, project planning and control, including deployment and resource planning, to invoicing, the system covers all areas that are necessary for successful and efficient project implementation. During the project period, you are always able to provide your customers with transparent information thanks to precise project controlling and timely project reporting.
Although Projektron BCS is a modular all-in-one software solution for your entire agency management, the various modules and functionalities interlock where it makes sense to support your work processes.
An example:
Thanks to the integrated resource planning and deployment planning in connection with the skill management of your employees in the digital personnel file, you not only ensure that no employee is overloaded, but you also put your project teams together in a targeted manner so that appropriately qualified employees can implement your projects at the right time train coming.
The advantages are manifold:
Every employee can optimally contribute their strengths.
No employee is overloaded.
Teamwork is more successful and more satisfying for everyone involved because there is never a lack of required skills.
Projects are implemented faster and more efficiently.
Customer satisfaction increases because projects are implemented competently and efficiently.
You have a basis as to which skills of your employees you should promote through further training.
All functional areas from acquisition to invoicing - our mission is to support and optimize your work processes holistically and comprehensively.
---

"The features we use most are ticket management, resource utilisation and the evaluation of costs and time consumption. At it.x, we are particularly satisfied with the effects on the workflow - the workflows have simply become more regulated. With the integrated acquisition and quotation management, we manage our acquisition contacts, coordinate all our order enquiries and orders with the key figures that are important to us and can thus go into implementation efficiently and quickly.
Projektron BCS supports us all the way to invoicing. The billing plan is configured according to our specifications and is one of our most important views in controlling with the display of payment date, invoice amounts, linked contracts and tickets as well as the status of the respective invoicing."
Oliver Schaus
Managing Director Finance & Controlling it.x informationssysteme gmbh, Konstanz

"With the BCS project management software, we were able to replace the heterogeneous system landscape in our company with an all-encompassing solution. From sales to project management to development - we at dotSource particularly appreciate the transparency that the tool offers. Not only do we benefit from this every day in our project work, but above all our customers do too."
Christian Otto Grötsch
Managing Director, dotSource GmbH, Jena
"Projektron BCS provides holistic support for our project work: starting with the sales process, through project planning and control, to invoicing, the system covers all areas that are necessary for successful and efficient project implementation. In particular, the precise and timely project reporting is highly appreciated by our customers."
Dr. Rolf Henning
Managing Director, edicos, Hannover

"When a project phase is nearing its scheduled end, the overviews and printouts from Projektron of the hours worked facilitate our invoicing. If the customer so wishes, he receives these lists as proof of our performance in addition to his invoice. At the same time, we provide them with a meaningful basis for making internal cost allocations."
Stefan Thomé
Managing Director, spheos GmbH, Munich
For cross-location collaboration, our web-based project management software offers particular advantages thanks to the integrated meeting agenda tool, appointment calendar, ticket system with document storage and central access to projects and time recording.
Your employees can easily access Projektron BCS via web browser from their workstation in the office, home office or on an external appointment with customers or partners. However, not only your own employees, but all project participants, i.e. also your customers and external project staff, are actively integrated thanks to browser-based access and flexible and detailed rights management. Persons equipped with the appropriate rights access the same database regardless of their location, have an overview of tasks, deadlines and dates and are thus informed about the current project status at all times.
By involving your customers, you create transparency. Your customers are not only informed about the current status of the project work, but also about resources, efforts and costs. You shorten approval processes to a minimum through direct communication via BCS. Trusting cooperation, time and cost savings have a positive effect on everyone involved.
---

"From the beginning, we were attracted by the fact that the software is web-based. This makes it possible to work with the system from anywhere and we can also set up access for our clients so that they have an overview of how their project is doing at all times. That and the clean documentation are already a big advantage in the tendering phase - it just makes us look and work more professionally."
Stefan Lingner
Managing Director, Lingner Consulting New Media GmbH, Heilbronn

"Work on our projects takes place both on our premises and at the customer's or home office: Projektron BCS can be accessed from anywhere where an internet connection is available. We can therefore immediately book hours worked on the projects. Because Projektron BCS helps us to list the hours worked very precisely, the software provides us with arguments when it comes to demanding a supplement from a client."
Christina Arnold
Management, dito! GmbH, Erlangen

"Thanks to the flexible rights management of Projektron BCS, our external project staff can also be integrated into the software without any problems. Since the software is web-based, all project participants access the same database regardless of their location."
Tilman Issing
Founder & Managing Director, Pinuts digital thinking GmbH, Berlin
Despite the diverse functions of the various BCS modules, we make it easy for you. Manuals, tool tips and online help are integrated directly into the software and help you and your employees to quickly find their way around your BCS. Assistants guide you through important functions and processes, for example in project planning, and ensure that you carry out all the necessary steps in the correct order.
The software also gives you unlimited access to our numerous video tutorials, which explain the possibilities of the many BCS functions in detail step by step. We would also be happy to train you and your employees to become real BCS professionals as part of our wide range of training courses.
If you need help, our technical customer service (support) always has an open ear for your concerns. Simply submit a ticket via our support server or contact your personal account manager by phone or email .
Thanks to versatile interfaces, Projektron BCS integrates almost seamlessly into your IT environment and enables cross-program synergy effects.
---

"Originally, we had only tested Projektron BCS for one customer. However, we quickly saw that the software could also help us at cionix: It ran stably and was easy to use and adapt. So we decided to use it in our company as well: We now create tasks for each customer and book the hours worked on them. Since this is uncomplicated with Projektron BCS, it happens every day."
Jan Schreiber
Managing Director, cionix GmbH, Falkensee
"The acceptance towards BCS is high on the part of the employees due to the good performance and the adaptability of the interface. All in all, the introduction of BCS was the first "step in the right direction for us."
Stephan Winter
Managing Director, LEONEX Internet GmbH, Paderborn
License purchase or SaaS model - the choice is yours!
Projektron BCS is designed as a central tool that supports every task all important work processes in the agency's everyday life from offer to invoice - not just project work! Teams, tasks and projects: With BCS you manage everything in a single project management tool at an unbeatable price. BCS is individually scalable and can be easily adapted to your requirements thanks to versatile customizing options. For agencies with a team size of up to 15 employees, our BCS.start edition offers the best solution. If your agency or project team grows, you can easily and seamlessly switch to Projektron BCS.
Both editions, Projektron BCS and BCS.start are available as an on-premise license purchase or as a SaaS (Cloud) variant and are flexibly scalable, both in terms of the composition of your desired modules, the scope of the desired functions and the number of your licenses. Projektron BCS and BCS.start are licensed according to the number of users who log on within 24 hours each. For example, employees who are only sporadically part of a project team can share a license. External creatives can be integrated into your customer projects via simple guest licenses.
Projektron BCS has been developed by Projektron GmbH in Berlin since 2001. Thanks to continuous further development, you can expect a new version four times a year. As a German provider, we host your data in Germany according to the highest data protection and security standards.

"Agencies tend to 'manage by chaos'. This may be acceptable for small agencies with manageable projects. But above a certain size, clients can and must expect permanent reliability. Especially with clients at association or political level, a structured, plannable approach is indispensable. With Projektron BCS, we were able to achieve this goal because our internal processes - despite all our creativity - could also be mapped well in it."
Thomas Weyermann
Managing Director, OYA media GmbH, Kempten
"BCS now maps every process in our company and is the backbone for pretty much everything we do. The processes and modules are now strongly interconnected, and we have also had some functions adapted to our specific requirements, which pays off greatly for us in our daily work. At the same time, the deeper integration of BCS has also helped to make our own internal processes more transparent and targeted. And this transparency also pays off: for our customers in the form of reliable project planning in terms of reference and time and costs, and for ourselves in the economic success of the projects."
Robert Klauser
Managing Director, infomax websolutions GmbH, Grassau
Discover Projektron BCS in a non-binding and personal demo and start your free test phase!
---
References: These agencies already rely on Projektron BCS as their agency software.
Were you convinced by the agencies' use cases and experiences with BCS? Arrange your free demo presentation now and start the non-binding test phase!