BCS consulting software - ERP software for your consulting company
From acquisition to quotation to invoicing - Projektron BCS is the all-in-one software solution for consultants.
Lack of network coverage, lack of access to current customer, contract and project data, paperwork for expense recording, isolated solution for time recording. As a consultant in the field, you're all too familiar with these types of challenges. Back in the office, rekeying all the data leaves you in despair - the result becomes incomplete. For a consulting company, an incomplete database can quickly damage business. Projektron BCS is the solution: An all-in-one software that consultants in the office and in the field can access and in which all data is stored centrally and can be retrieved at any time.
---
Looking for all-in-one ERP software for consultants?
➤ Project and order data should be accessible to your consultants everywhere?
➤Efforts should be transferred to invoicing?
➤ Customer data, expenses, and travel costs should be recorded on the go via app?
➤ The system should be offline-capable?
➤ The security of the software is important to you?
➤ Your consulting software should be intuitive to use?
"We use BCS Projektron centrally for over 25 of our own country organisations. The special thing is that we use consultants from many different countries in almost every one of our large projects and all planning, resource allocation, time recording and invoicing is done in one BCS. We create all client invoices there in local currencies and manage our own international intercompany invoices. Being able to record all countries with one central solution is a huge advantage, in addition to the high level of process integration."
Peter Schürmann
Head of Global Project Management, msg global solutions Deutschland GmbH, Ismaning
Projektron BCS - ERP system for consultants and advisors
Projektron BCS has already received several awards as ERP system of the year and also the Process Solution Award. The award was given not only for the diverse and open-method project management functions, but above all for the focus on process automation. BCS supports your company in digitizing and largely automating internal and external business processes.
Organized consultant, competent consulting, satisfied customer - with Projektron BCS you improve your consulting project management on all levels.
You would like to get to know BCS as consulting software better? Take part in our free demo presentation now and start your non-binding test!
Why is BCS the ideal software for management consultants?
Projektron BCS is the ultimate project management software for consulting companies and management consultancies of any kind, be it process-oriented consulting, i.e. systemic management consulting as well as organizational and personnel development, or content-oriented consulting, i.e. expert opinion and expert consulting:
Management Consulting
Financial Consulting
Financing Consulting
Outsourcing Global Sourcing
Human Resources
Consulting Process
Consulting Auditing and Tax Consulting
Strategy Consulting
Security Consulting
Engineering Services and Technical Consulting
IT Consulting
What was important to the managers of these consulting companies when selecting Projektron BCS and why do they still rely on the web-based project management and business coordination software Projektron BCS today?

"With Projektron BCS, after a long search, we finally found a tool that helps us maintain an overview of our projects. Both the range of functions and the possibility of individual customization convinced us right from the start."
Christof Amann
Managing Director, e7 energy innovation & engineering, Vienna

"Our account manager always had an open ear for our questions. The decision to go with Projektron was ultimately made because of the professional individual consulting: We were able to discuss our specifications with our Projektron consultant and together we found ways to best meet our requirements with the software."
Bernd Meyer
Authorized signatory of ZENIT GmbH, Mülheim an der Ruhr

"Both the consultants in the project teams and the management benefit equally from the intuitive and clear structure and the functions of Projektron BCS. Die Projektteams nutzen Projektron BCS dazu, Projekte inhaltlich und zeitlich zu strukturieren, tagesaktuell die Aufwände zu buchen und den Projektfortschritt zu überblicken. In this way, the consultants can view the progress of their projects at any time and easily evaluate all efforts and activities."
Jonathan Kowa
Board Member for Information Management, Delta e.V., Karlsruhe
"We have now been working with Projektron BCS for fifteen years and have not regretted our decision. Among other things, we use the system for our project controlling, for documenting our efforts to customers, our time recording and monthly booking closings, for managing vacation days and overtime for our employees, and for our contact management."
Tony Kleinschmidt
Controlling, KCW GmbH, Berlin
First-hand experience:
User reports from consulting companies that have been successful with Projektron BCS for years.
The advantages of Projektron BCS as software for consultants
Mobile and convenient time recording
The working hours of consultants, for example at a customer workshop on site, can be conveniently recorded directly on the smartphone with the mobile time recording screen of Projektron BCS. You can book your time and effort on a project-, order-, deadline- or customer-related basis. For a particularly fast and convenient form of time recording, you can use the weekly booking function, which allows you to enter the daily working hours for the entire week in an overview.
Efforts recorded in BCS are available in real time for project controlling and resource planning and can be transferred directly to invoicing. You manage the times recorded by consultants in the working time account of the respective employee. You can also map bonuses and commissions there and prepare them for payroll accounting.
Record expenses on the go and settle them directly
From expense recording and expense verification to expense reports: With the expense management from Projektron BCS, you can automate and digitize your travel expenses and expense reports easily and efficiently. Save yourself a separate software for your expense management, because BCS has much more to offer than just project management software and, in combination with the Projektron app, comes with the full range of functions of an expense management software.
Assistants, templates and favorites support you in recording your expenses with the Projektron BCS app, an individually definable approval workflow ensures that your recorded expenses together with the associated receipts are available to those responsible for approval in real time.
Does your organization have offices in multiple countries ? Do your consultants travel to different countries to support your clients? You can easily overcome currency limits with the expense management from Projektron BCS, as it automatically calculates the respective expense rate for each employee, based on the stored country of work. BCS takes into account country-specific expense rates as well as different currencies and maps your travel expenses exactly.
"With a mobile view on the users' end devices and the low client-side requirement of a common browser as well as the possibility to use a mobile app for time recording, an important advantage for the acceptance of our employees is given. We were already using the expense tracking in the same system and with the help of the multi-currency capability building block, it could be internationalised to reflect travel to and from branches and clients in every corner of the world."
Alexander Breitfeld
IT Infrastructure Management, apsolut GmbH, Bielefeld
Manage and plan material resources
Is the meeting room free? Are company cars and laptops ready for use? Material resources and inventory items are managed centrally in BCS in the Inventory and Contract Management module. You can create any asset as a linked resource in no time and include it in appointment calendars or in your effort planning. One look at the Projektron BCS appointment calendar and you know exactly when and for how long a resource is available. So that you are on the safe side and no conflicts arise with colleagues, you can reserve the required resources for your customer appointments in advance in the resource management of Projektron BCS.
BCS knows no borders: the plus for international companies
Whether German, English, Spanish, French, Italian, Dutch, Polish, Chinese, Czech or Hungarian - the language versions of Projektron BCS ensure greater convenience in international projects. If the language versions are activated, anyone can Users can choose their preferred language with just a few clicks.
Thanks to the multi-currency capability, you can create customer invoices in any national currency. If you operate several company locations in an international environment, you can easily map your intercompany accounts in Projektron BCS.
"Projektron's configuration options made it possible to quickly adapt the invoice number ranges to the prevailing differentiated financial years of the subsidiaries. On the one hand, this offers the possibility to share such functionalities and to extend standardised processes globally."
Alexander Breitfeld
IT Infrastructure Management, apsolut GmbH, Bielefeld

"For us, Projektron BCS is an easy-to-use and very effective project controlling system that makes controlling a 'minor matter'. This means saved time in which we are now available to our customers. The web-based data exchange makes our Europe-wide activities much easier."
Ilga Schwidder
Managing Director, B. & S.U. Beratungs- und Service-Gesellschaft Umwelt mbH, Berlin
CRM: All relevant customer information is centrally available
Address, telephone number, position in the company and much more: In the Projektron BCS customer database you have important information about your business partners at hand. Once saved in Projektron BCS, you can use the contact details of your business partners to send invoices, offers or circulars via email.
Manual entry of data is therefore no longer necessary and emails are sent directly from BCS. Whether customer advisor or project manager - everyone involved can access the current information on the customer organization and have the most important key data displayed in a clear customer board.
Sales traffic lights show immediately which customers should be contacted soon. Thanks to the contact history stored for the contact, consultants can immediately see which agreements have already been made in previous discussions and in e-mail traffic. Interfaces not only enable the import of e-mails to BCS, but also the synchronization of appointments, reminders and notes via Microsoft Exchange. An offer and contract history is also stored directly on the respective contact.
Telephoning made easy thanks to the CTI interface
You can easily record new contacts with the app by scanning a QR code on business cards. Thanks to the CTI interface, a click on the contact's phone number is all it takes to initiate the call. If you receive a call, BCS uses a pop-up to show who it is and opens the respective customer file directly with a click.
Efficient customer communication - cooperation at eye level
You can use the ticket system integrated in BCS not only for internal task distribution and for documenting task-related communication, including recording the hours worked, but also to create a support portal for your customers: Your customers can use their own account to log into log into the Projektron BCS ticket system and enter your requests as tickets – quickly and easily. Your customers can reach you around the clock - and you have central access to all incoming customer inquiries.
Your consultants can use tickets to communicate transparently and comprehensibly with customers. The exchange of files and the joint editing of content is possible without any problems thanks to the file storage on the ticket with automatic versioning.
"When deciding on Projektron BCS, we were particularly convinced by the holistic approach, in which project and resource planning, working time recording, deadlines, etc. are linked together. The ticket system in particular enables us to seamlessly integrate our customers' support and maintain a high quality standard in this area: Via an external support portal, our customers can conveniently submit new requests or check the current status of their requests, while the internal BCS system merges external and internal requests, thus providing a uniform and efficient working environment for our employees. A decisive factor for acceptance was the high flexibility of the system, which allows far-reaching configuration adaptations to our own processes."
Linus Hogrebe
Project Manager, Airport Research Center GmbH, Aachen
Transparent performance: reports
In cooperation with external business partners, your consulting company benefits from the customizable reports that you can create in Projektron BCS: A project preparation report, for example, creates a common understanding of the project, expense reports on projects and tickets increase transparency and ensure the trust of your customers.
Would you like reports tailored exactly to your company? Thanks to the interface to the open-source report designer BIRT, you can design completely individual reports. Would you like to provide your customers with regular reports? You can do this efficiently using report jobs with an integrated e-mail function: In the ergonomic assistant , you create all the information you need about the report, output interval and recipient, and Projektron BCS takes care of everything else for you automatically.
"We appreciate the pulling of reports and key figures, which are essential for internal controlling and subsequently relevant for the quality management audit. Last but not least, the big advantage of BCS is that one system can map all internal company processes and bundle them in one place.
Andrea Fischer
Backoffice Project Assistance, team Technology Management GmbH, Vienna, Austria

"Especially the introduction of the CRM functionalities into the daily work routine was able to create a significant added value for our account managers and project managers. The automatic email import into the contact history and the contact traffic light were particularly praised. The direct overview of all data of a customer in self-configurable dashboards also facilitates the work immensely."
Jonathan Kowa
Board Member for Information Management, Delta e.V., Karlsruhe
Think and plan customer projects holistically
Projektron BCS supports you in all phases of the project life cycle - regardless of which method you use to plan and implement your projects. In addition to classic methods such as PRINCE2 or project management according to GPM/IPMA and agile methods such as Scrum, BCS also offers all the necessary tools, functions and assistants to be able to use hybrid project management methods.
Thanks to the high flexibility and maximum adaptability, you can also have appropriate configurations made in order to be able to ideally map your individual project management requirements in BCS. Projektron BCS supports you right from the initiation of the project, from acquisition and planning to controlling. In multi-project controlling, BCS helps you with the multi-project board to keep an eye on all projects.
All expenses are documented continuously and directly on the project and are available for invoicing at any time.
"With the Projektron BCS project management software, we can represent and implement the multidisciplinary tasks of our complex projects. The software enables us to holistically record the tasks of a project with all interdependencies in order to identify challenges at an early stage."
Andrea Fischer
Backoffice Project Assistance, team Technology Management GmbH, Vienna, Austria
Networked data, synergies in all processes
Projektron BCS is modular all-in- one software for your entire company management. In BCS you store all company, personnel, customer, communication, order and contract data, all relevant project information, and documents centrally. The various modules and functionalities access this central database and create synergy effects that contribute to the automation of your internal and external business processes.
An example:
Thanks to the integrated resource planning and deployment planning in connection with the skill management of your employees in the digital personnel file, you ensure on the one hand that no employee is overloaded and on the other hand put your project teams together in a targeted manner so that appropriately qualified employees are involved in the implementation of your projects come. In this way, every consultant is used optimally.
In the clear resource planning, individual working time models are considered as well as vacation times and other absences, company and line activities as well as project tasks.
The advantages are manifold: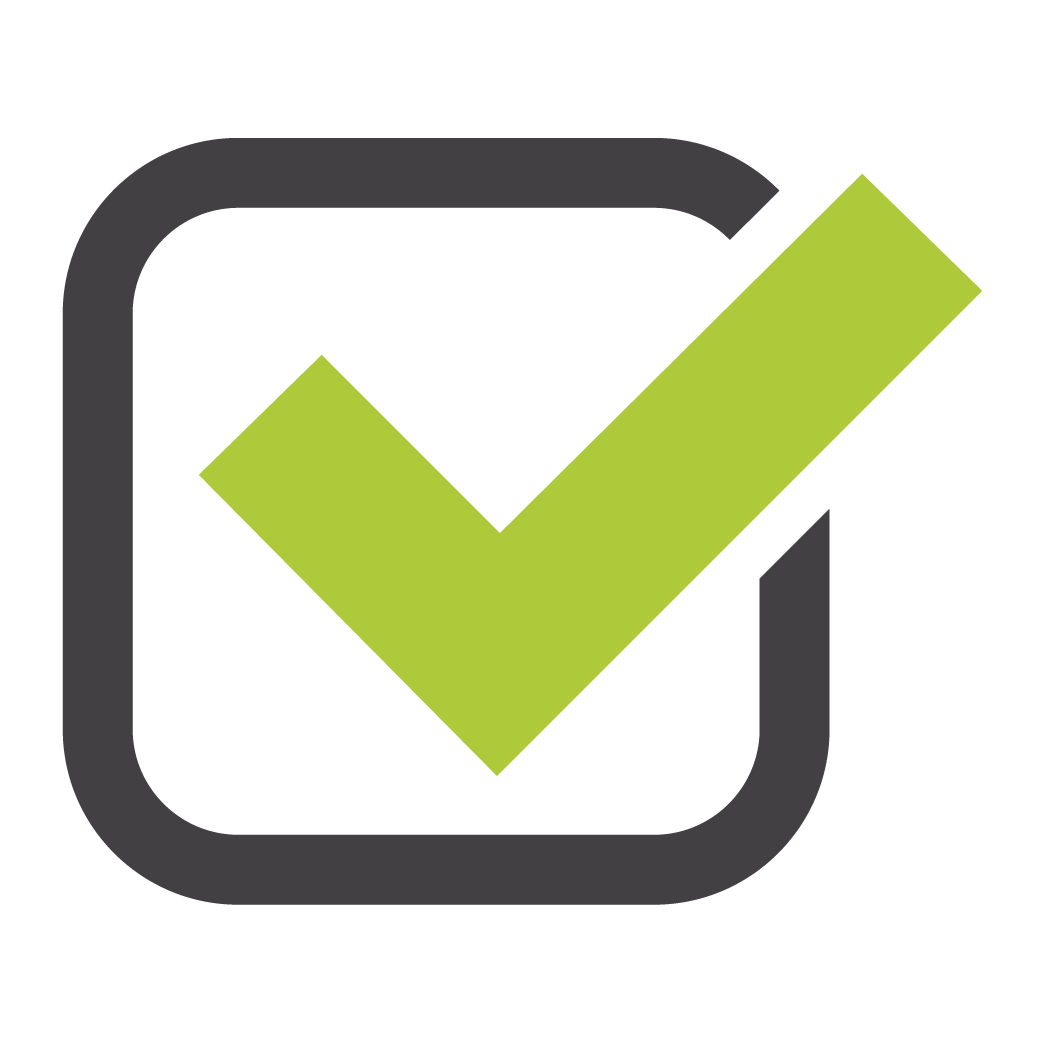 Each consultant can optimally contribute his or her strengths.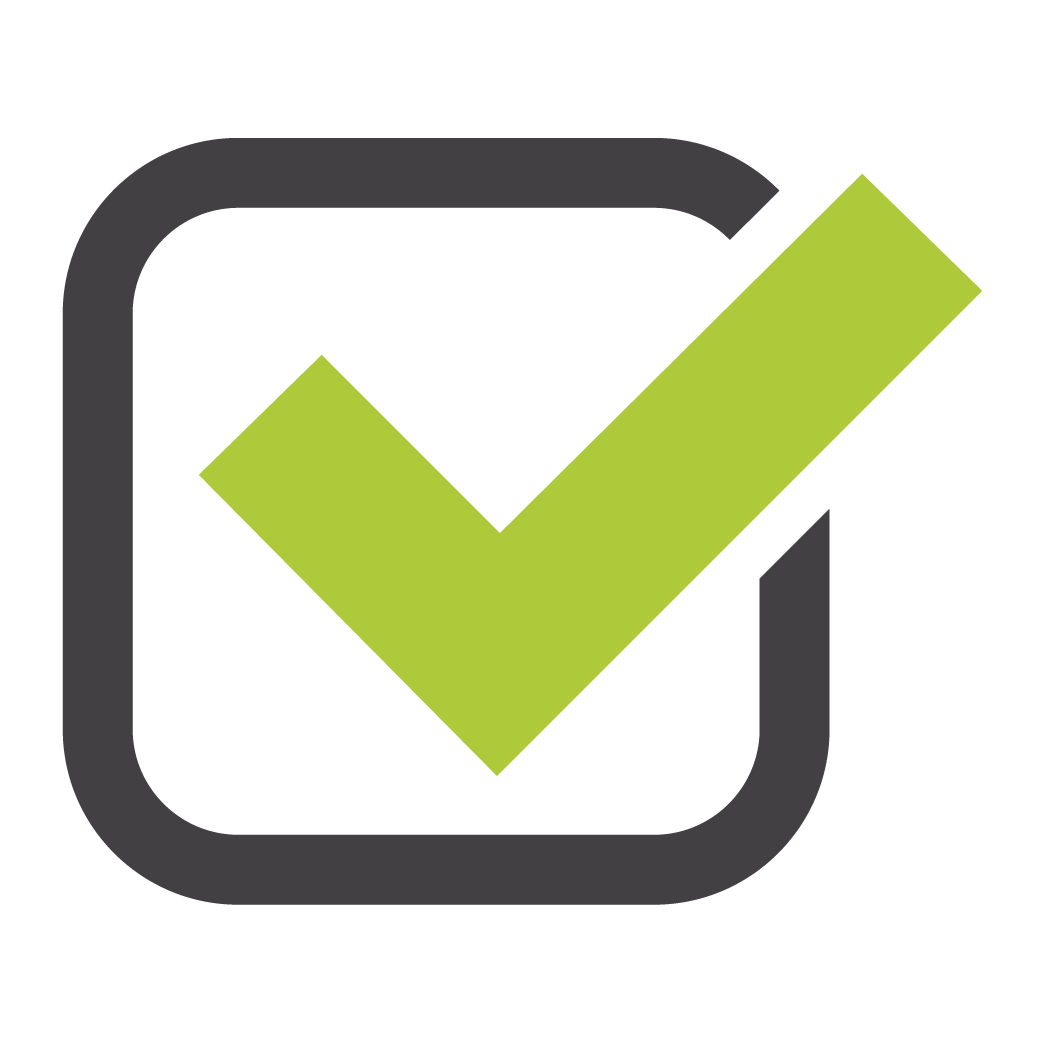 No employee is overloaded.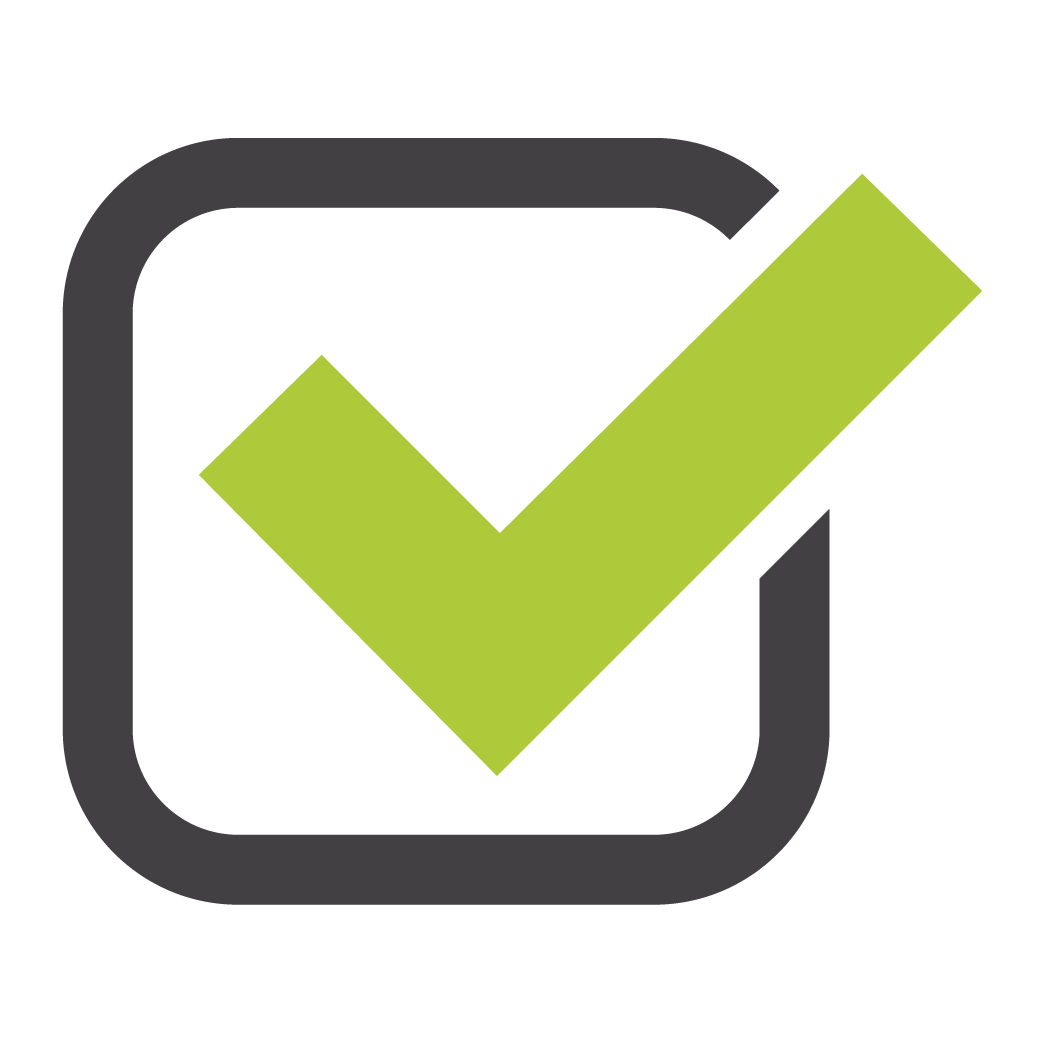 Teamwork is more successful and more satisfying for everyone involved because there is never a lack of required skills.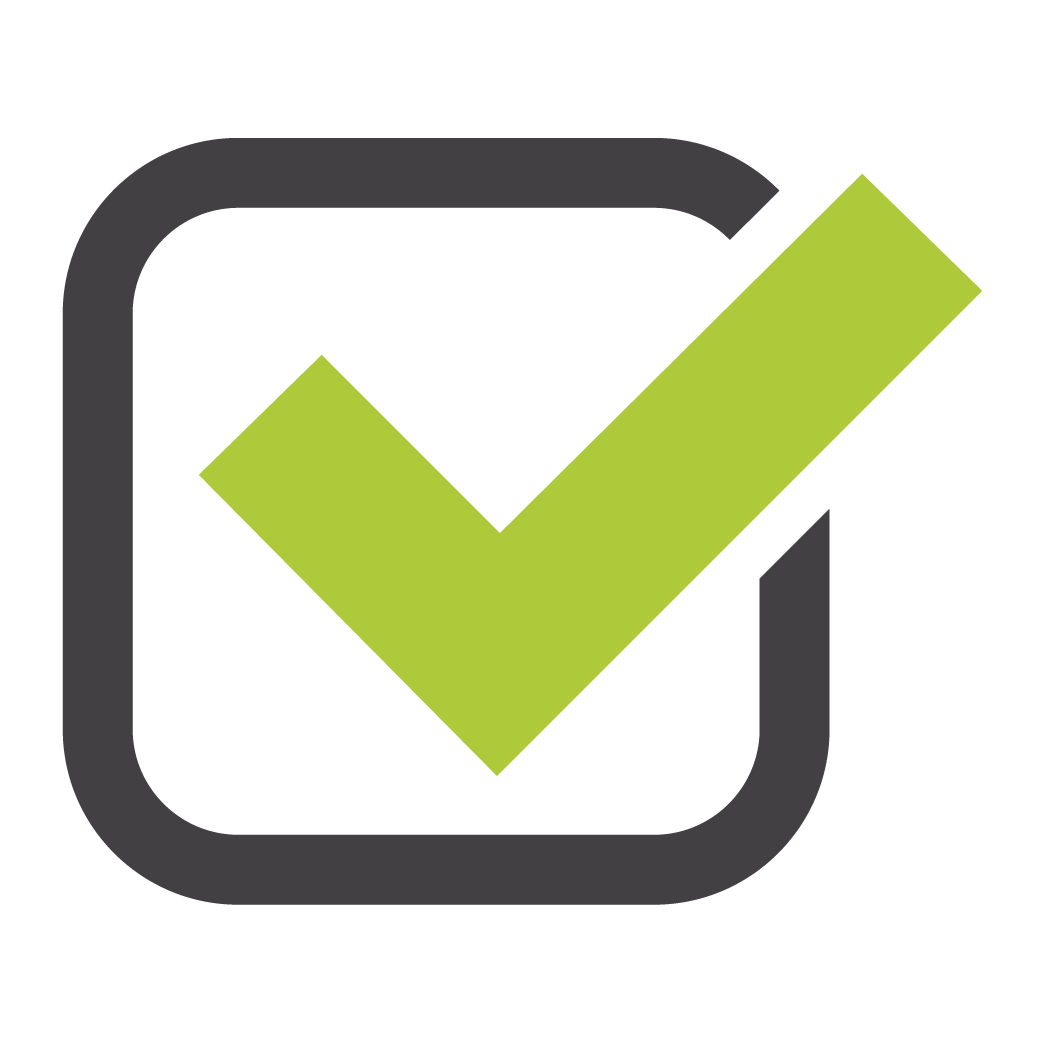 Projects are implemented faster and more efficiently.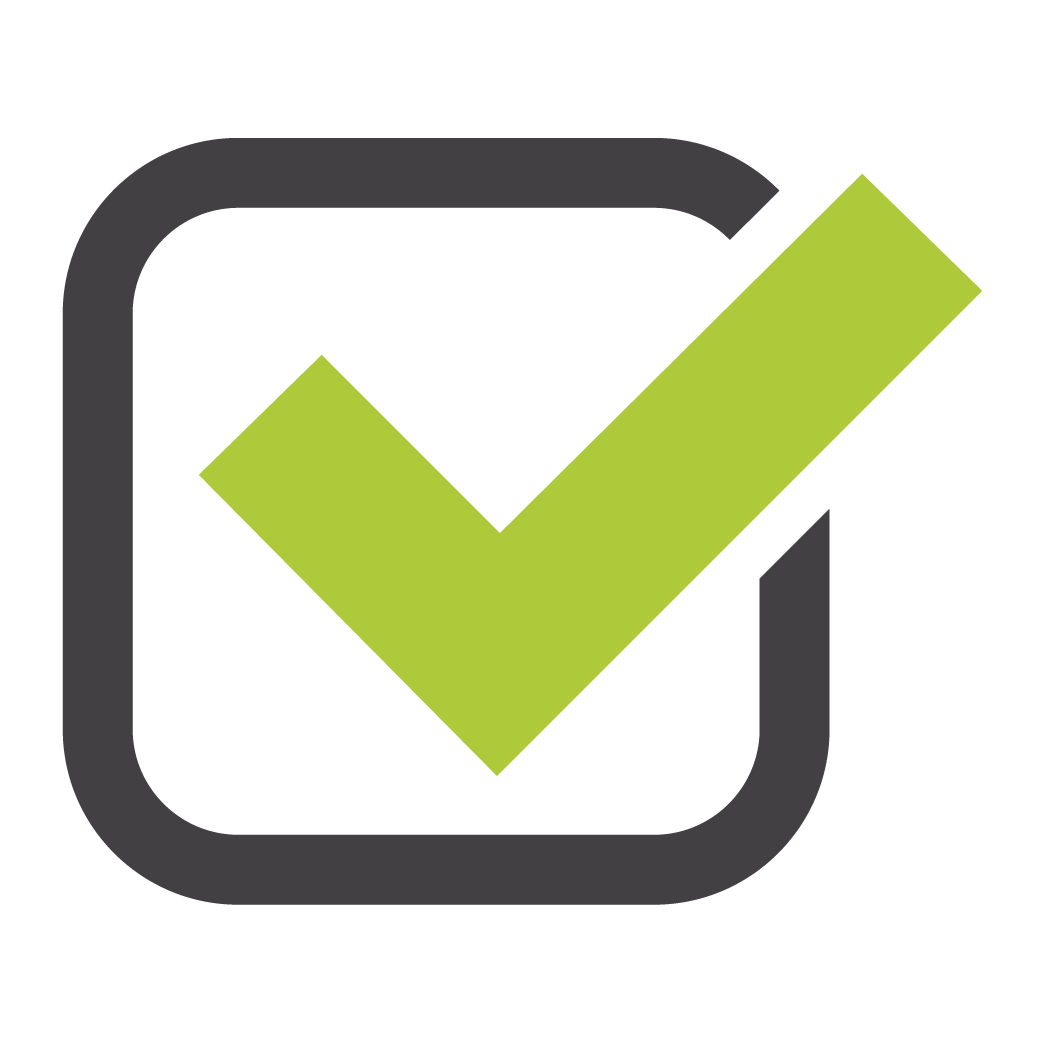 Customer satisfaction increases because projects are implemented competently and efficiently.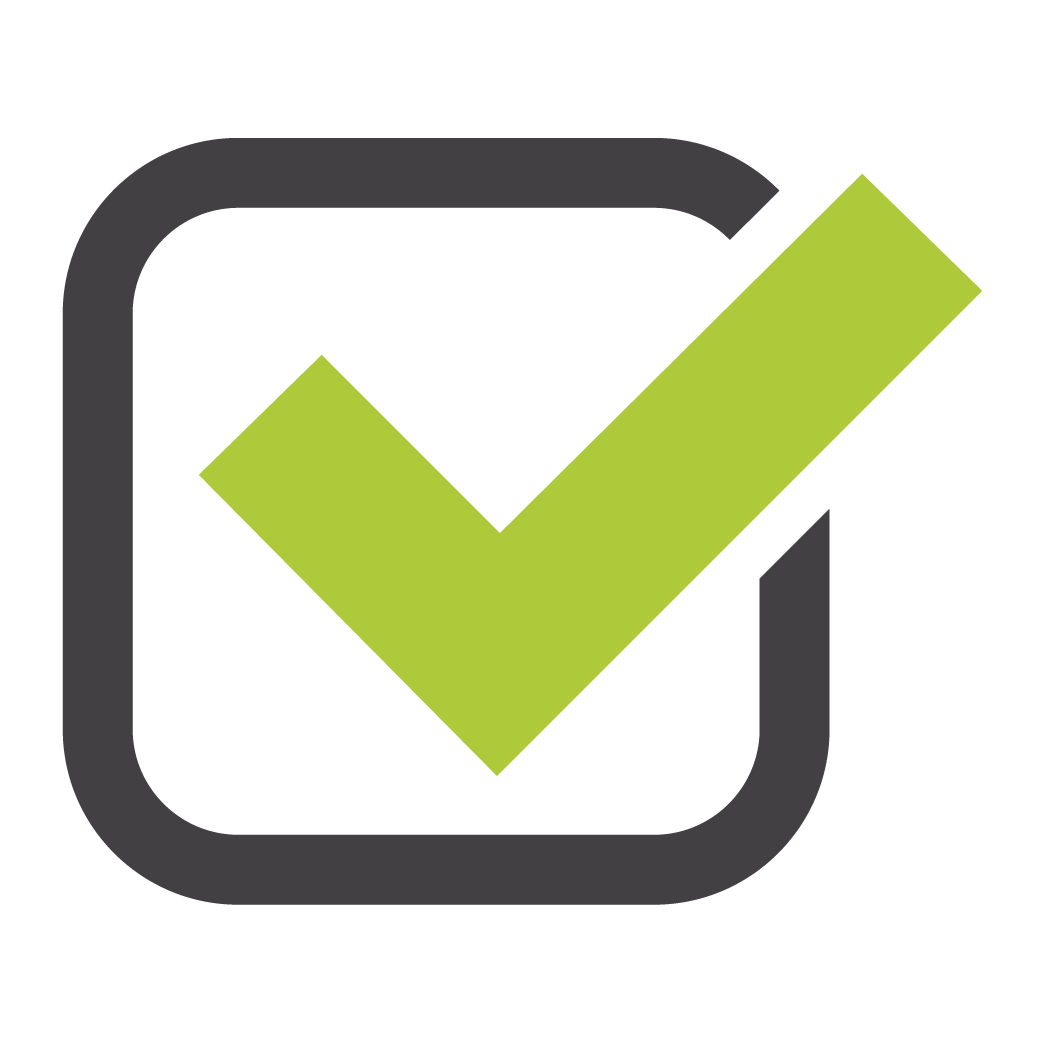 You have a basis as to which skills of your employees you should promote through further training.
Automate and optimize processes
With the BPMN process designer, Projektron BCS offers your management consultancy the possibility to model your individual sales processes, consultancy processes and any other business processes. As an internationally recognized notation standard, BPMN is a central component of business process management and enables you to visualize and optimize your business processes and workflows. Furthermore, it creates more transparency within your consulting company and towards potential customers.
BPMN processes enable you to assign tasks in a transparent and clearly defined manner in teamwork and in collaboration across departmental boundaries, hierarchical levels and locations.
Typical application cases and use cases for BPMN processes are: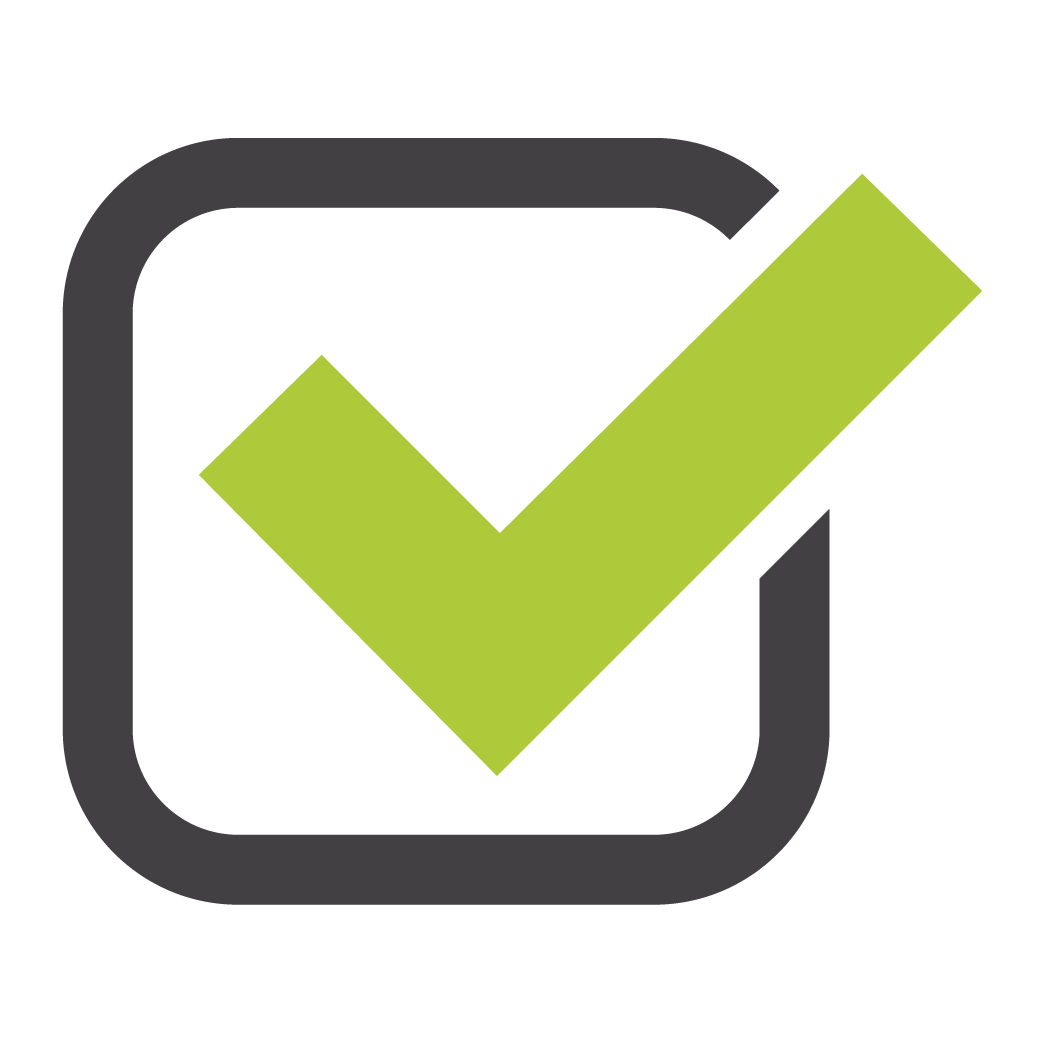 complex verification processes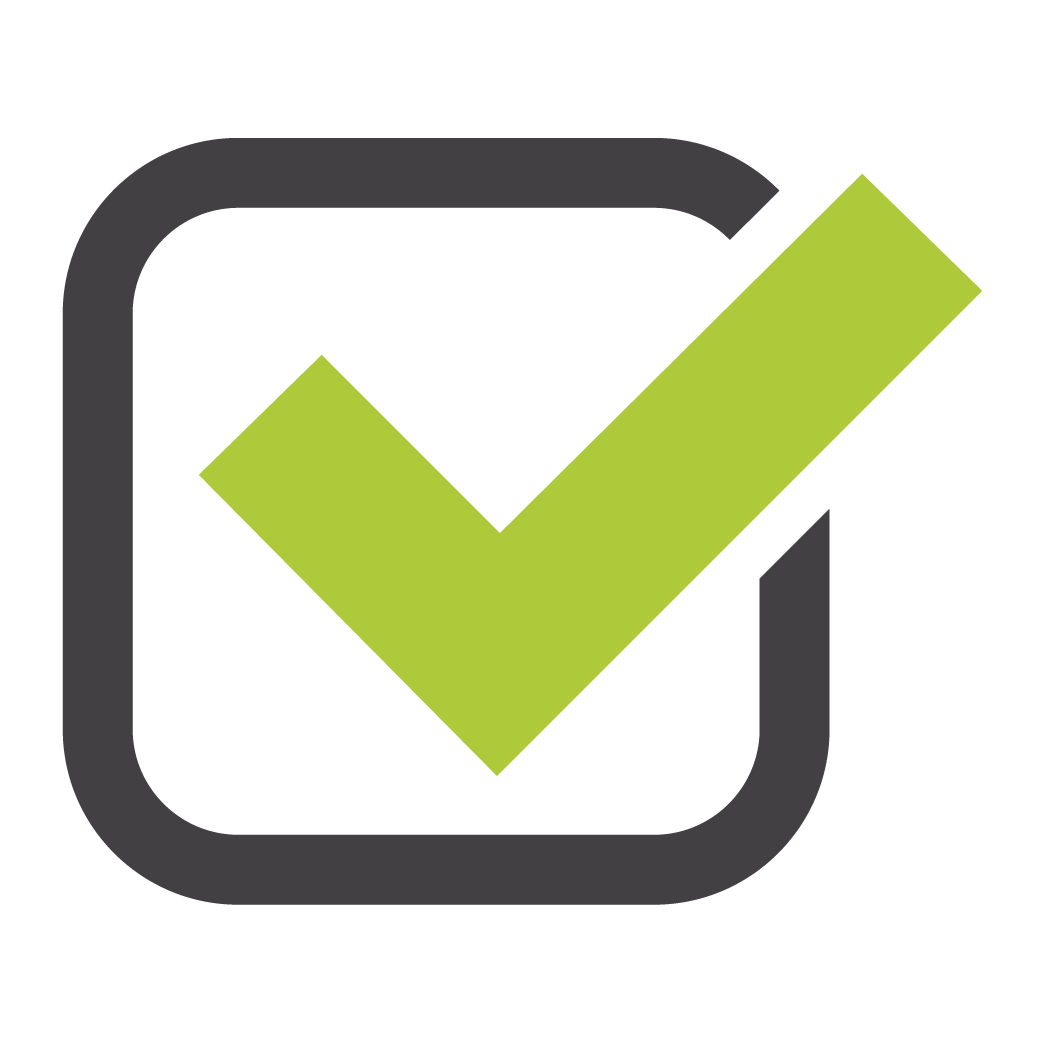 Invoicing workflows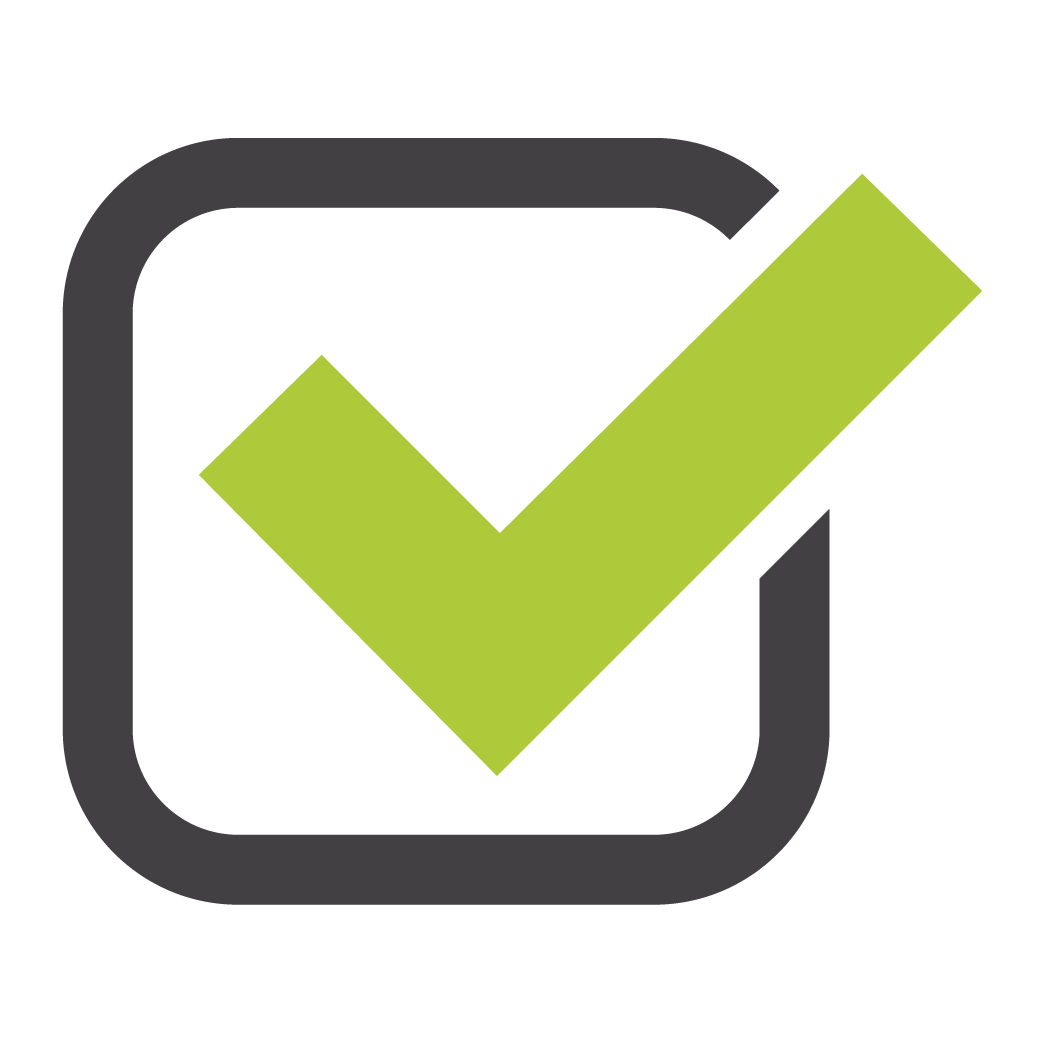 procurement processes/purchasing processes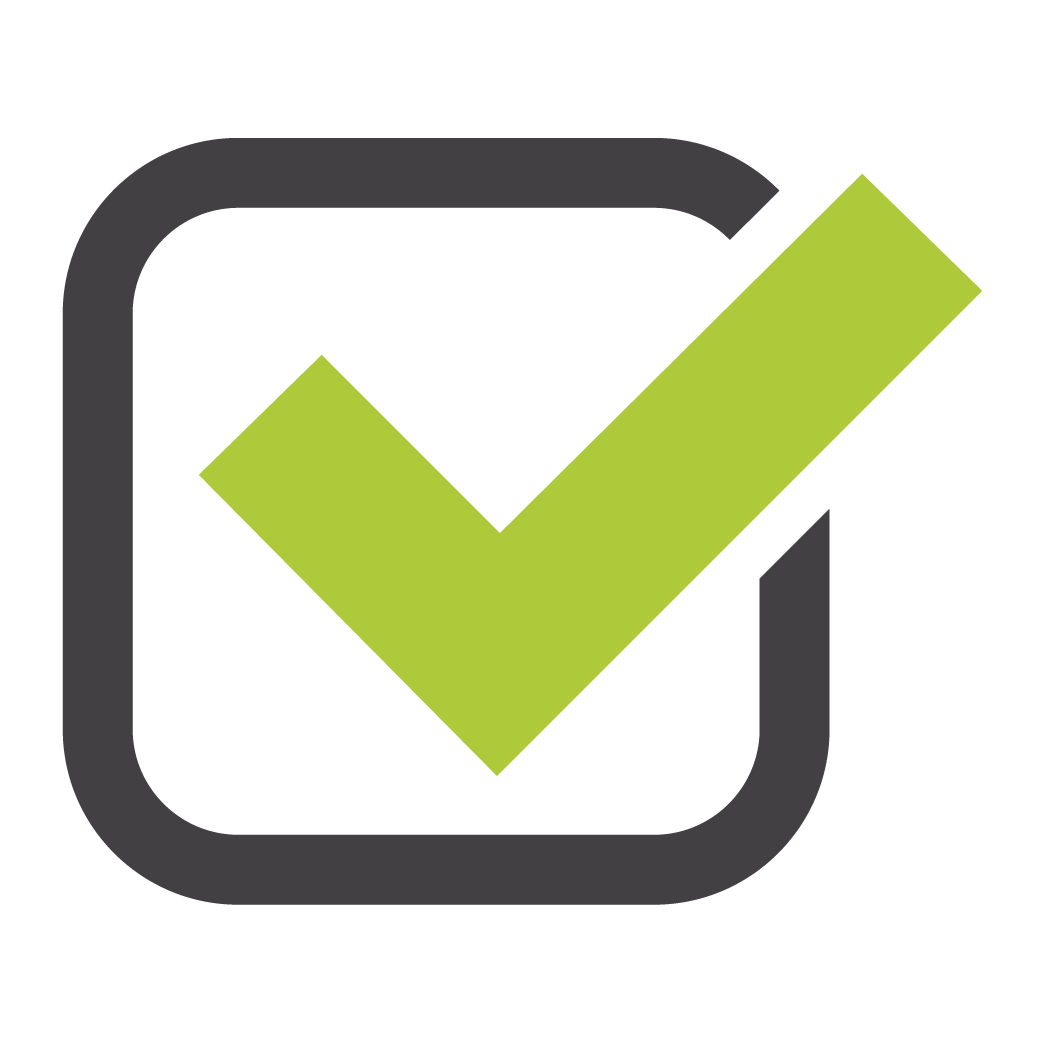 Approval processes with approval workflow (vacation request, request for business trip, home office, time off compensation, expense reimbursement and many more)
The BPMN Designer enables you not only to design and model processes within Projektron BCS, but also to execute, monitor, document, evaluate and optimize them. Projektron BCS thus supports your business process management and automates the execution of frequently repeated business processes and workflows. Every employee knows immediately when and by when he has to do exactly what and to which goal he is thus contributing.
License purchase or SaaS model - the choice is yours!
Projektron BCS is designed as a central tool that supports all important work processes in your consulting company from offer to invoice - not just project work! BCS is individually scalable and adapts easily to your requirements thanks to versatile customizing options.
The structure of Projektron BCS is modular. This allows you to put together your individual ERP software module by module for your consulting company and for each of your consultants. You only pay for the functions that you really need and use. Your system remains updateable and flexible, so that you can map extensions quickly and easily.
You are free to choose between the on-premise and SaaS (cloud) variants of BCS. Projektron BCS has been developed by Projektron GmbH in Berlin since 2001. Thanks to continuous further development, you can expect a new release four times a year. As a German provider, we host your data in Germany according to the highest data protection and security standards.
---
"As a consulting, development and integration service provider for business applications in the financial industry, the security of a software and transparent processes are important to us. Due to our growth to date and the constantly increasing number of users, user-friendliness and intuitive operation have also become an important factor. With Projektron BCS, we have found a system that meets these requirements exactly. In addition, BCS can also be flexibly adapted to our needs and enables us to make numerous process improvements."
Kevin Botsch
BCS technical product management, Finanz Informatik Solutions Plus GmbH, Fellbach

"Since our employees often work directly at our project partners abroad or in other cities, the fact that Projektron BCS is a web-based system was also particularly important. This means that bookings can be made from any computer in the world. Also positive for our company is the permanent further development of the product, which has so far led to a constant improvement both on the user level, but also in the area of maintenance."
Ilga Schwidder
Managing Director, B. & S.U. Beratungs- und Service-Gesellschaft Umwelt mbH, Berlin
"The system doesn't lay its arms on every area of the company like an octopus, but can be easily integrated into existing structures. You don't have to align everything with the software, but can decide for yourself which areas you want to use and to what extent. We also really liked the fact that Projektron BCS is web-based, which means it is independent of the operating system and can therefore be used very flexibly."
Gabriele Schrenk
Management Board, EANTC AG, Berlin
Entdecken Sie Projektron BCS in einer unverbindlichen und persönlichen Demo und starten Sie Ihre kostenfreie Testphase!
---
References: These consulting companies and management consultancies rely on Projektron BCS
Were you convinced by the use cases and experiences of the consulting companies with BCS? Arrange your free demo presentation now and start the non-binding test phase!
Learn more about software selection and software implementation
Enterprise software implementation is a complex task. The purpose of a software implementation is to successfully implement a new software, such as a project management tool, to improve business results, increase efficiency and productivity. What are the implementation strategies? Which strategy is suitable for which situation and for which purpose? What factors influence which strategy is the right one? With this knowledge, you can lead your implementation project to success.
Get an overview in a simple way: We compare 11 of the most popular and best project management software solutions. Are you looking for project management software for agile working, a functional giant as consulting software or a platform for various tasks in multi-project management? Start here on the spot, discover the market and compare BCS with factro, Wrike, awork, InLoox, Trello, Asana, Jira, Monday and other consulting and project management software!

If your consulting company is about to select project management software or consulting software, you probably don't know where to start looking for the right PM tool for you. The jungle of international and national providers, software and tools seems deep and impenetrable at first. This guide paves your way through the PM software market, gives you a plan and leads you in nine steps to the right decision.