Firmly welded
Success story from LASERVORM GmbH
With the project management software Projektron BCS, we keep track of our projects. We notice early on when important deadlines are at risk or what expenses arise due to unexpected developments. The graphic evaluations and the clear design make the projects transparent and easier to control.
---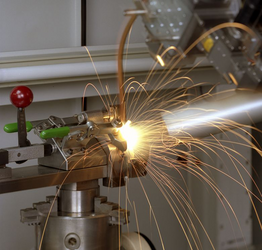 When you get into your car, there is a good chance that you will be dealing with components that LASERVORM GmbH has helped to manufacture.
As a complete service provider when it comes to "lasers in material processing", we offer contract manufacturing of components using laser technology, especially in the areas of welding, hardening and build-up welding. If our customers wish to carry out the production themselves, we build and supply the necessary special machines. We have been growing steadily since 1994 and currently have around 60 employees, plus three to five trainees. The machines we have developed take over work on airbag and parking heater parts, welding battery cells and bipolar plates as well as heat exchangers, for example. They weld light bulbs and automatically cut open eggs whose contents are processed into vaccines.
Our customers include Kistler Instrumente AG, Intelligente Sensorsysteme Dresden GmbH, CORE Energy Recovery Solutions GmbH, CLOUD&HEAT Technologies GmbH, RAPA Automotive GmbH & Co. KG, ThyssenKrupp KST GmbH, IDT Biologika GmbH and Dresden University of Technology as well as renowned automotive companies and their suppliers.
Every machine is unique
The multitude of applications already shows that none of our machines is like the other - we design and manufacture customised machine solutions. It is also in the field of special machine construction that we at LASERVORM use the project management software Projektron BCS.
Although we were already able to create Gantt charts before, we quickly reached the limits with our previous system. After trying out several solutions for project management, we finally decided on the software from Projektron GmbH in Berlin.
We were particularly attracted by the fact that Projektron BCS is web-based and therefore does not have to be installed individually on each computer. The user works with the web browser he is familiar with. This makes the whole system user-friendly and independent of the operating system. As a growing company, we also liked the fact that BCS can be flexibly expanded through different licensing models.
Projektron BCS helps to avoid dead capital

I myself use the software primarily for project management in the narrow sense: for preliminary planning as well as for tracking ongoing work.
I find the better overview that has resulted since switching to Projektron BCS very positive: On what date should an expensive component be ordered so that it is not unnecessarily in stock? Is the realisation period that a customer wants realistic?
Overall, Projektron BCS clearly helps us to manage better.
Now that I can see more quickly than before whether a project is going off track, I minimise the risk of contractual penalties. It also saves us money that less dead capital sits on the shelves for a long time. And since we've been handling more and more projects in parallel lately, resource planning helps me prevent staff from being fully scheduled in several areas at the same time.
Employees recognise the role of their work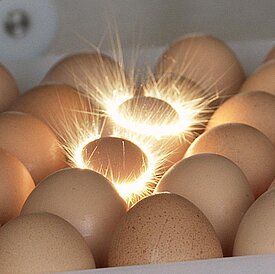 As a company that is still quite manageable, we cannot use all the possibilities that the software offers.
The booking of working hours on tasks by our employees has now become well established in the mechanical engineering sector. It took some convincing at first, and of course training was also necessary. But the colleagues notice that Projektron BCS makes their work easier - that it helps them, for example, to see what role their work plays in the realisation of an order by looking at the project plan.
And because the plans are now much more up-to-date than in earlier times due to the ease of use of Projektron BCS, our employees can also see the progress of a project for themselves. All in all, you notice that it is becoming more and more a habit to simply go "into BCS" to keep track of things, for example by putting individual points on re-submission for oneself or a colleague and working through them accordingly.
There is another point where Projektron BCS has helped us a lot: security and reliability in dealing with customers when negotiating implementation times or changes at the customer's request during project implementation.
Today, we use the ticket system very intensively within the company. As a next step in time recording, we plan to work more intensively with residual effort estimates and tickets. In addition to time recording, we have already established the company-wide administration of absences, holidays and compensatory time off via BCS.
Today, Projektron BCS helps us far beyond pure project management and has also proven itself as an ERP system.