All key figures at a glance
User report from UID - User Interface Design GmbH
We make tomorrow's world easier & more aesthetic. In 1998 a team of three started to fight for more usability in interactive products. Today, as one of the best-known companies for user experience, we design the user experiences of the future. And in doing so, we make our clients' interactive brand presence unique and inspiring. We have been relying on Projektron BCS for corporate management since 2009.
---
UID - Experts for Usability, Design and Software
User Interface Design GmbH supports and advises companies in optimally adapting the user experience of their interactive products to the needs of their customers. Our work is international, cross-sectoral and interdisciplinary. Together with our customers, mainly from the automotive, consumer, enterprise, industry, medical & pharmaceutical sectors, we develop holistic solutions that inspire users with a positive user experience.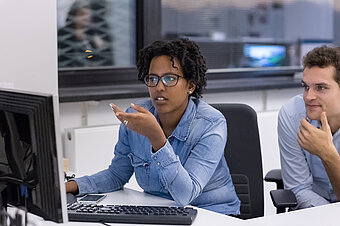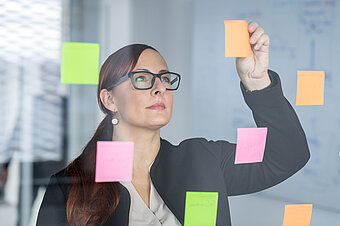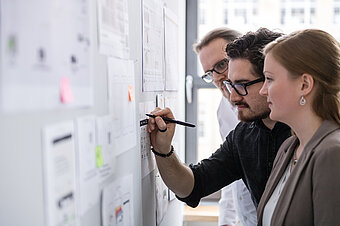 With innovative methods like Future Thinking Workshops, Design Thinking or target group specific user studies our experts find out how users interact with a product and how this can be optimized. Every point in the user journey, from ordering to recycling, can be relevant.
Why we chose Projektron BCS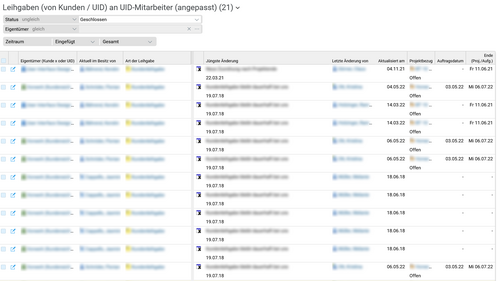 From a certain company size, multiple locations and numerous parallel projects, Excel had to be replaced by a professional management system. The system not only had to support our project variations (from a few days to several years in duration), but above all had to be adaptable to new and changing processes.
In addition to Excel, there were other stand-alone solutions for time recording, vacation planning and absence management, which meant that a lot of data had to be maintained multiple times.
We needed a system that not only provided a good overview of our projects, but also integrated many facets of the related company data. We found these possibilities with BCS from Projektron. In addition to the extensive functionality, the main factor in our decision was the high degree of customizability.
Whether project planning, resource management, controlling, working time recording, appointment calendar with vacation planner or address management - Projektron BCS integrates a lot of company data in one solution. In addition, we can tailor Projektron BCS to a high degree to our organizational needs. In doing so, we make intensive use of the option to extend the system with our own data types. For example, we have expanded our projects to include loans, lessons learned, and customer feedback.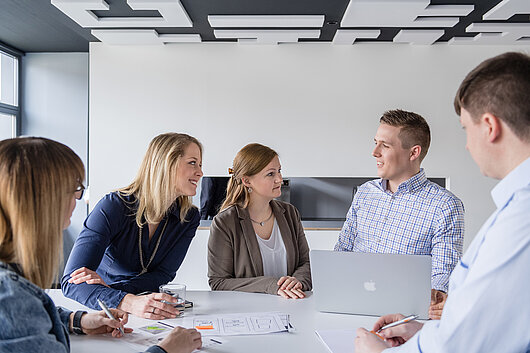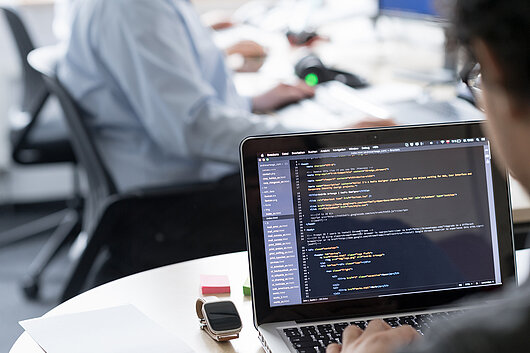 Another plus point: The license model, which allows us to assign variably definable roles and thus specific rights to our employees. In addition, employees can activate certain licenses on a daily basis. The possibility of being able to test the system intensively in advance was another aspect that spoke in favor of Projektron BCS.
How we use Projektron BCS
What we value most about Projektron BCS is the wide range of functions for project planning, project management and controlling. The software gives our project managers an up-to-date overview of their projects. Managers can analogously track the profitability of individual projects or entire organizational units.
In this way, project managers can continuously track the extent to which schedules are being met and planned resources and budgets are being used. They recognize in good time when project goals are at risk and can take appropriate countermeasures at an early stage.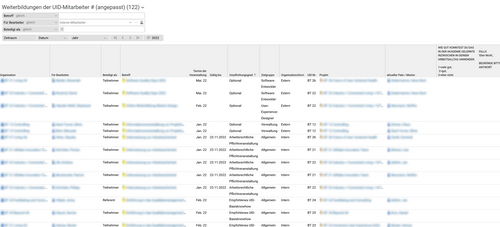 In addition to the project management functions, we use other modules that Projektron BCS offers. Our employees record all time expenditure with BCS. We process vacation requests via Projektron BCS, manage appointments as well as sick time and use the ticket system.
The administration of our internal training tool, the UID Academy, also runs completely via Projektron software, including the registration process. In addition, we have expanded BCS so that our applicant management is completely mapped in BCS: We document the internal and external communication on each applicant as well as the next steps. If an applicant is hired, numerous workflows are activated so that all departments involved, such as system administration, corporate communications, or payroll accounting, are automatically notified of upcoming deadlines and tasks.
What we are planning for the future
We have been using Projektron BCS since 2009. Our conclusion: Above all, Projektron BCS continues to score points with its versatility, continuous further development and high configurability.
In the future, we want to test more modules and tailor Projektron BCS even more to our needs. SaveRules and ActionRules allow processes to be automated, data reconciliations to be carried out in the background and, if necessary, e-mails to be sent to users.